National Gallery holds its biannual Nusantara Exhibition "Kontraksi: Pascatradisionalisme" (Contraction: Post Traditionalism) where local artists across the country display 55 works in a challenge to traditional arts.
In 2019, the 10th edition of the Nusantara Exhibition not only focuses on regional representation but also highlights artists' creative skill to produce contemporary pieces that go beyond traditional art. 55 artists represent one work, depict different levels of creativity and recreate artworks that have novel techniques, symbols, strokes, and objects.
The curated pieces — ranging from paintings to installation pieces — are selected from a total of 886 contemporary works by 66 artists who responded to the gallery's open call. Among the collective artists, 19 are established artists who were invited to display their artworks at the gallery.
Curated by a team of five — Asikin Hasan, Sudjud Dartanto, and Suwarno Wisetrotomo, assisted by Bayu Genia Krishble, and Teguh Margono — the exhibition was in response to the crisis of modernism influenced largely by western art movements. In Indonesia, many of the artists' works are based on their cultural background which resulted in traditional arts that illustrated a specific ethnic group, post colonialism, to local wisdom. The curator challenged the artists' ability to innovate.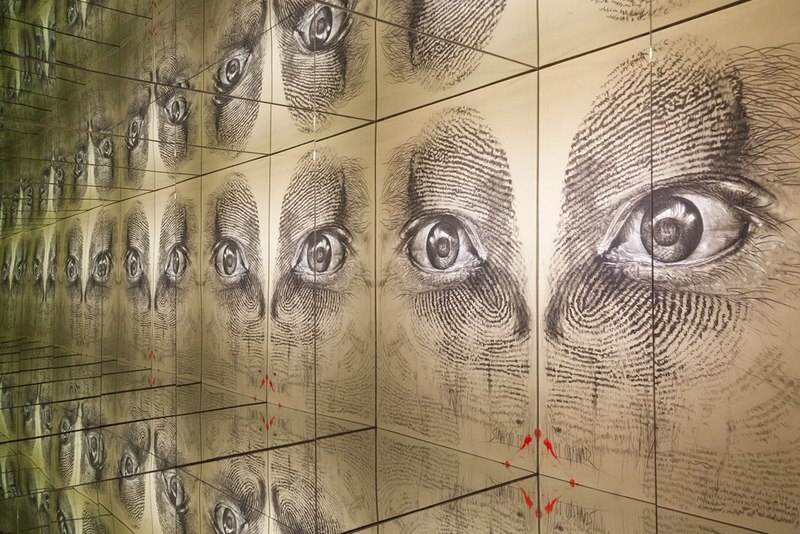 "From this exhibit, we see the connection between the idea of the present work with the idea of traditionalism which continue to grow to infinite practice for contemporary arts. We still recognize the common symbol of culture and traditionalism but these artist takes a further step by developing their skill to create a novelty to their works," said Suwaro Wisetrotomo during the press tour.
According to Wisetrotomo, the post traditionalism in Indonesian arts has unique depiction as many local artist still use tradition as their core meanwhile recreating those traditional symbol to a new form and nuance.
"We give them (the artist) to not get trap in the surrounding of keadiluhungan (spirit of tradition) and narrow collectivism or exoticism of the local culture. It's also the reason to not put their position in the same line with contemporary arts. That's why it's more like a research for us to see the progress of homegrown artists whose works has been surprised us so far," Wisetrotomo added.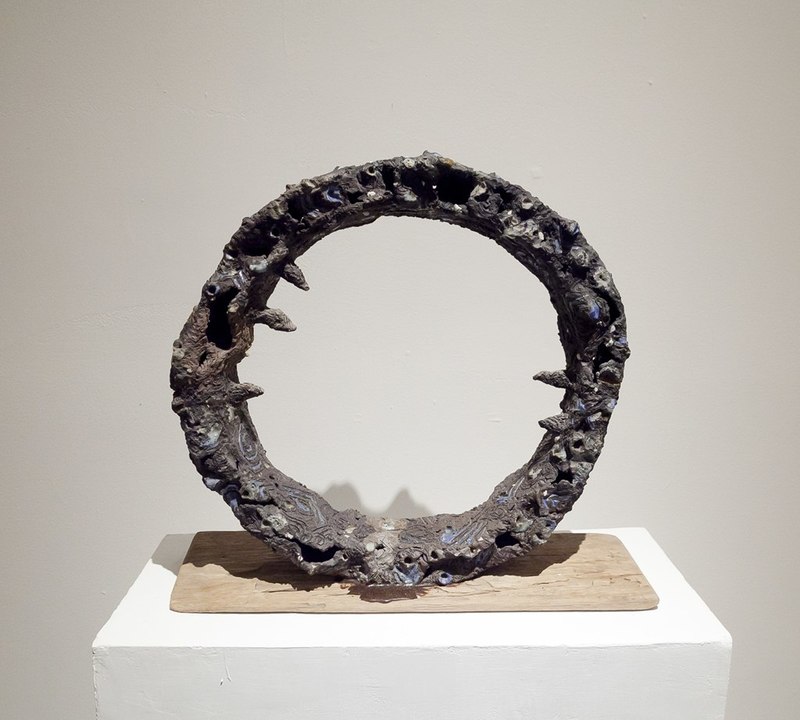 Meanwhile, Sudjud Dartanto thinks that the state of post traditionalism is to make artist as an agent who has freedom to manifest tradition and sense the empathy in the spirit of new collectivism which carry the value of inclusivity and emancipation to respond globalisation today.
"We see many artists who could link a very traditional technique and artistry which we have learned from western tradition. Indonesian artists have a unique approach in recreating traditionalism to contemporary situations in today's society. If we see their works, it's not something old that cause impression to traditional arts. It's a reinvention of traditional symbol that seems very strikingly new in people eyes," Dartanto said.
Aly Waffa's 'Fruitarian' is one of the example of post traditionalism as the oil on canvas painting is the combination of realism layers, pop art, and surrealism. Subandi Giyanto who has experienced in traditionala art by using ancient Javanese character — wayang, Hinduism, and Mahabharata — displays 'Lompat Kuda Langkah Peradaban'. The acrylic on canvas also collides traditional symbol with surrealism to manifest 'the games of thrones' in ancient kingdom that still has a same pattern in the today type of war.
The mixed media installation 'Shock Therapy for Global Political Leaders' is combination of traditional wayang kulit (Javanese puppet made with leather) which connect to sound sensors that able to cause vibration to the face of renowned world political leaders. A total of 16 pieces of Gouache on paper 'Selera Cowok' by Nindityo Adipurnomo is the snip of his Male Gaze project series which depict a pose of male as the negation of long history of product and fashion photography which much influenced by male dominated culture. Adipurnomo has plan to finish 150 pieces by the end of 2019.
Held in three building to display the whole artworks, Nusantara Exhibition becomes one of the biggest events organised by the National Gallery as it is also used for national committee to search the emerging talents from different region beside Jakarta, Yogyakarta, and Bali which has been known for centre of local art residency.

Raden Saleh Anniversary is proposed as National Arts Day
Kontraksi: Pascatraditionalisme is held in conjunction of National Education Day on 2 May which has a mission to call local artists across archipelago to show their creativity, open opportunity for them in national level. The opening exhibition on 23 April is also the day of passing of legendary realist painter Raden Saleh. National Gallery has proposed Raden Saleh death to mark as the National Arts Day which has ongoing process at Ministry of Education and Culture.
"That's why we hope that this exhibition is a part of support to the process in declaring National Arts Day. And most importantly, this exhibit also could fill the spot to the development of Indonesian fine arts," Pustanto said.
Nusantara exhibition "Kontraksi; Pascatraditsionalisme" at National Gallery (Galnas) is on until 12 May.