Celebrating indigenous people and culture through dance, music, unity, art and collaboration at the Indigenous Celebration 2018 in May.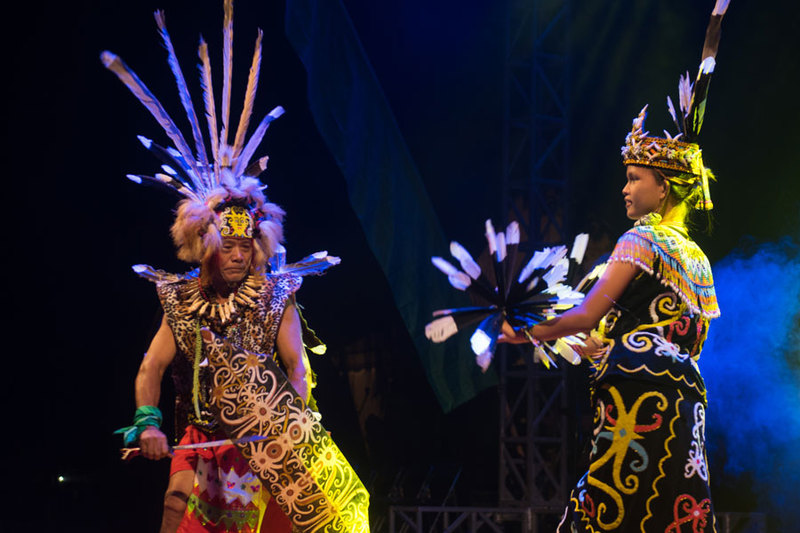 This May sees the first ever gathering of indigenous people from around the world in a celebration that honours the wisdom passed down from their ancestors and celebrates the diversity and the deep ancestral connections through what promises to be a spectacular celebration of music, dance and art.
The Indigenous Celebration 2018, to be held at the Arma Museum & Resort in Bali between 11 and 13, involves more than 20 different indigenous groups from Indonesia, the Maori from New Zealand, the aboriginal people of Australia and the indigenous tribes of Nagaland in North East India among many more.
32 different indigenous groups from seven countries will be at the event where through music, dance and story telling, elders and youth leaders will share knowledge with each other and the community at large. This will be followed by a two-day cultural educational event at the Green School on 14 and 15 May.
This event is presented by Ranu Welum Foundation, an organisation based in Palangka Raya, Central Kalimantan, which works toward the preservation of the culture, humanity, environment and the rights of indigenous people. This organisation works through media and a combined approach of the new and old ways to mobilise indigenous youth, especially the Dayaks, the indigenous people of Kalimantan. Emmanuel Shinta, a Dayak woman who is the founder of Ranu Welum and also co-founder of the event noted that she was pleased that the event is leading the youth indigenous movement to be recognised by this country and an international audience and that it will address the community's struggles and provide an opportunity for collaboration.
The festival comes at a time when indigenous communities' rights continue to be of concern globally. The Dayak of Kallimantan, for example, contine to face threates to their rights despite increased decentralisation in recent years.
In North East India, the successful political incorporation of so-called minority groups by giving them significant levels of political autonomy and a major say in determining public policy is an important but relatively unrecognised part of the Indian government's minority policy in the northeast.
David Metcalf, co-founder of this event, has spent many years supporting indigenous communities in various places. His love for culture and indigenous people has led him into taking the step of initiating and conducting this huge event. "Through this event, I hope to combine youth with the "wise ones", the older generation who hold so much wisdom and knowledge but is often buried away and can be lost forever. We simply cannot let that happen. I am so happy to see more young indigenous leaders rise up with incredible power to build their communities and preserve their culture. This stage is all for them!"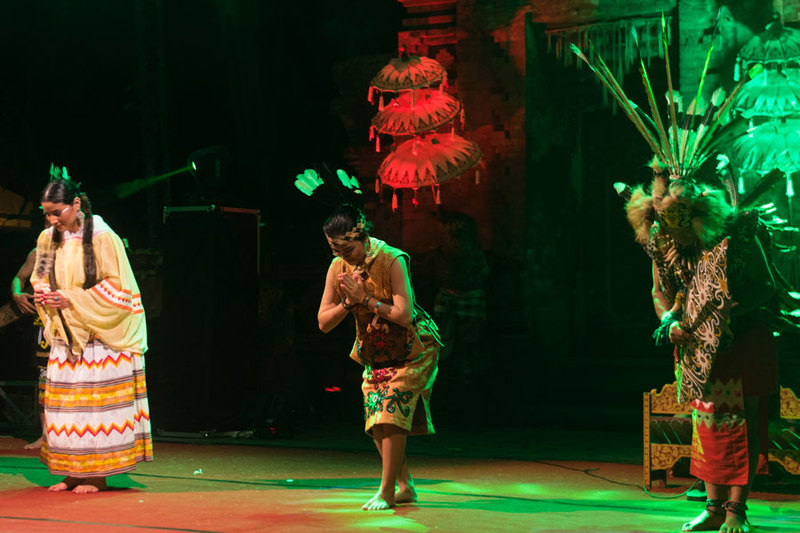 Over 180 indigenous performers will celebrate and share on the stage. Some come from the rivers, villages and communities and most will be in Bali for the first time. Many of the groups will blend a mixture of youth and older generation so that the culture is passed on to the younger generation. With Antida Music Productions as the organiser, David and Shinta hope to attract more sponsorships to support the indigenous groups.
This is non-profit event, and money from the ticket sales and sponsorships will be donated to registered Indonesian charities that preserve the culture and environment of indigenous communities. All schools are welcome to attend the daily workshops at The Arma and Green School educational session, which is free of charge by arrangement.
Tickets for the nighttime performances start from IDR 250,000. Three-day tickets can be purchased from IDR 600,000. Student tickets are half price and it is free for children under 12.
Daytime events include cultural workshops and merchandise and food booths.
For more information log on to www.indigenouscelebration.art