A deep feeling flows through the veins, manifested in intriguing moves from the performance of the classical masterpiece "Sleeping Beauty" by two principal Italian ballet dancers who took the stage at the Jakarta Art Building in mid April. Susanna Salvi and Claudio Cocino had the audience in their grip during their performance.
It was not surprising that Salvi and Cocino received massive applause as their deep connection, which has been growing strong over the 17 years that they have known each other, was palpable. On the stage of Dance Prix Indonesia 2018, they were invited by the board of Istituto Italiano Di Cultura under the Italian Embassy to perform "Sleeping Beauty Grand pas de deux"and contemporary choreography of Stabat Mater by Benjamin Pech.
Salvi and Cocino, who are with the Teatro dell'Opera in Rome, were convincing in their representation of the romance between Aurora and Prince Philip via their classic choreography, yet, surprised the audience with more eclectic moves through a more contemporary "Stabat Mater".
In Italy, ballet has flourished since it was first introduced during the Italian Renaissance around the 15th or 16th century before it was taken to France by Italian aristocrat Catherine de' Medici, who became Queen of France. In Italy today, performances often take place at two big theatres, Teatro alla Scala in Milan and Teatro dell'Opera in Rome.
"Ballet is a big thing in Italy. There are big theatres and companies. Audiences are used to watching ballet. We also have big ballet stars in the country and there is a long history behind it," Cocino said.
Italian ballet is similar to Parisian ballet techniques where it was developed. Salvi and Cocino work a lot with professional dancers and Italian choreographers who are experts in French ballet techniques. Their performance was produced by the French choreographer Jean-Guillaume Bart from Étoile of the Paris Opera. "Many Italian dancers are also well known in the Paris Opera. For the performance, we added a touch of Italy," Cocino noted.
Cocino and Salvi were playful during the contemporary pieces, "Stabat Mater", showing the contrast between their performances. As professional dancers, classical ballet helps them to perfect contemporary pieces more. "As dancers, we are very versatile. Dance is our language. I don't put myself in a box. That's our nature as performers. For me, I have to go through classical [dance] to be great at contemporary," Cocino said.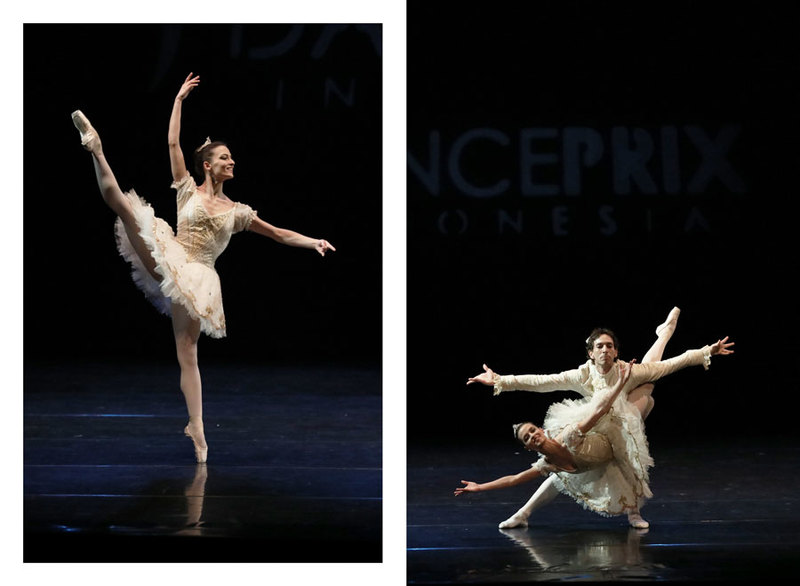 Freshly accredited as principal dancers two years in a row—in 2017 and 2018—and performing internationally, Cocino and Salvi note they are still learning and were surprised to be told they would be performing in Indonesia.
Salvi was excited to see the passion and spirit of young Indonesian ballet dancers. She expects that the Indonesian ballet industry will grow by learning from those who know the core of the industry.
"It's a pleasure to be here and hopefully we can return someday to teach them. Bring the Italian professionals here. Starting [lessons from an early age] is the most important thing as well as conditioning the body," said Salvi who notes that she was inspired by Marianela Nuñez, principal dancer of the Royal Opera House in the UK.
Salvi, who started dancing from the age of eight, understands the importance of learning and building one's character through dance and appreciated the access she had to ballet training overseas. Although ballet is everywhere with its own cultural twists such as French ballet, New York ballet or Russian ballet, the depth of character and the emotion conveyed is key to a magnetic performance.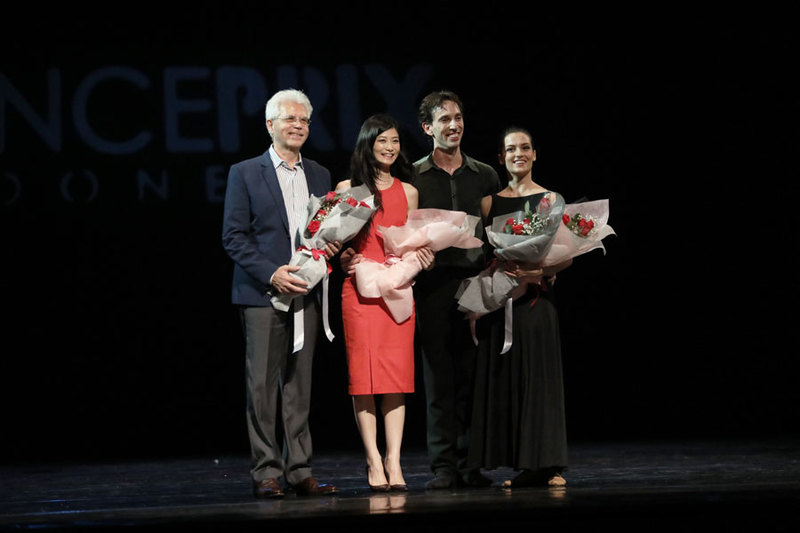 "Even traditional dance is important for certain things. As a ballet dancer, we have to make sure that we dance from the heart and put our performance at the highest level," Salvi said.
Earlier, Italian Ambassador to Indonesia. H.E. Vittorio Sandalli said the collaboration opens the learning process both for the Indonesian and Italian dancers. Italian ballet and contemporary dance have sophisticated techniques and unique characteristics, rooted in the cultures of Rome, Milan, and Florence since the 18th century.
_______
This article is originally from paper. Read NOW!Jakarta Magazine May 2018 issue "Building Future Leader". Available at selected bookstore or SUBSCRIBE here.