Indonesia's biggest art celebration, Art Jakarta 2017, will be held in the capital in late July.
When it comes to art fairs in Indonesia, Bazaar Art Jakarta (BAJ) ranks among the most important and long-awaited events. Every year, this event presented by Harper's Bazaar Indonesia is packaged in a combination of culture, creation and lifestyle, resulting in tens of thousands of participants, guests that come from groups of artists, collectors as well as local and international art enthusiasts. In 2016, Bazaar Art Jakarta succeeded to attract more than 45,000 visitors over the course of four days.
Taking place at the ballroom of The Ritz-Carlton Jakarta, Pacific Place, this year's event is surely not to be missed. Attractive programs from July 27 to 30 are prepared to make visitors fall deeper in love with art, including a video art competition with the theme "Unity in Diversity", where the public is invited participated in order to bring back people's interest in video art.
Visitors will be blown away by the contributions of fashion and beauty brands that will be displayed at the ballroom's foyer in a grand presentation. There is also a fine collaboration of accessory designer Shill and Japanese artist Gaku, as well as Indieguerillas's vibrant presentation at Pacific Place's mall atrium which will burst a positive energy through colours in a big scope.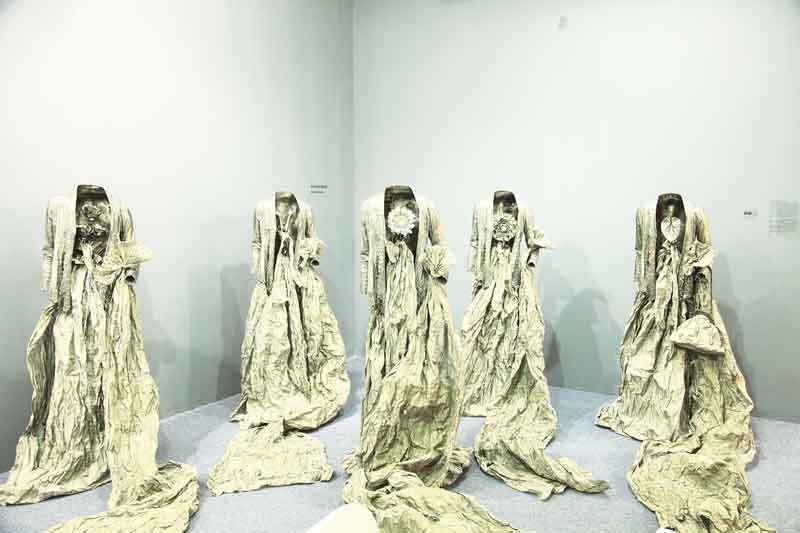 "Art Jakarta becomes a premium art fair platform which gives a wider range by gathering fashion and lifestyle elements, as well as giving a chance to newbies who want to start to know art or become collectors," said Ria Lirungan, Editor in Chief of Harper's Bazaar Indonesia.
Art Jakarta also cooperates with lots of galleries from Indonesia, Singapore, Japan, Malaysia, Philippines, South Korea, Spain, Thailand, China and France, as well as presenting thousands of world class artworks from hundreds of artists which can be enjoyed from 12 pm to 10 pm. There is also the most anticipated charity auction program to support Jakarta Contemporary Ceramic Biennale. This time, there will be 30 interesting products which include three retro refrigerators from Modena, ten ceramic plates from Zen-Fine Porcelain Tableware, ten pairs of sneakers and seven skateboards that will be responded by some of Indonesia's prominent artists – they are Radi Arwinda, Kemalezedine, Lugas Syllabus, Arkiv Vilmansa, Aditya Novali, Nano Warsono, Indra Dodi and many more.
In the meantime, art aficionados can enjoy artsy dishes created by chef Yann Bernard Lejard at a pop-up restaurant in the exhibition area, and join an interesting talk show which focuses on the integration of art and lifestyle areas such as fashion and music. There is also Art Bar, a booth for merchandise of notebooks, scarfs, clutches and pleated bags by Ugo Untoro, Radi Arwinda, Indra Dodi and Hendra 'Hehe' Harsono which will be exclusively launched for Art Jakarta 2017.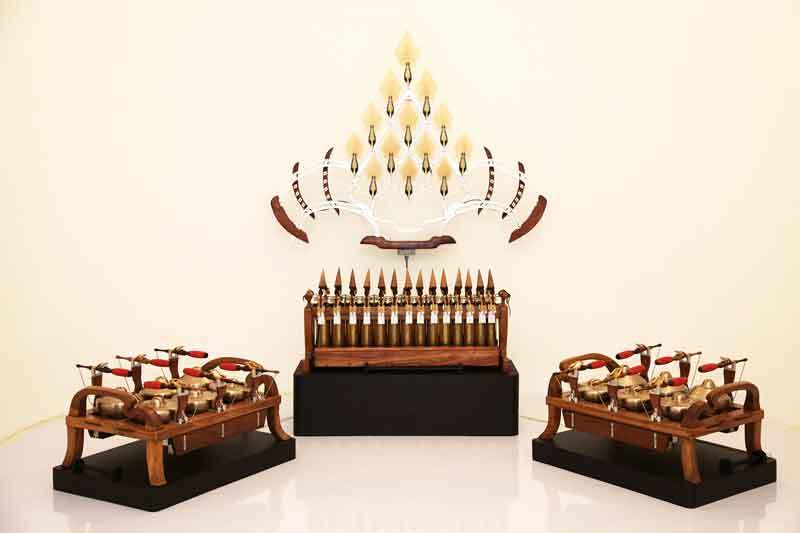 In a nutshell, there will be various special performances from galleries and tenants everyday. The one that is not to be missed is the Wayang Potehi performance. This show from Rumah Cinta Wayang by the Faculty of Culture, University of Indonesia is a juxtaposition of Chinese and modern living cultures in a one-of-a-kind performance. All of these will be added to the ambitious art presentation's lineup you can only find at Art Jakarta 2017's exhibition.
Text by Firisa Ardianti • Photos courtesy of Bazaar Art Jakarta