The first contemporary art exhibition in Indonesia, ART Jakarta, celebrated its first decade in August, representing a new dimension in Indonesian art. Since its establishment in 2009, ART Jakarta has made a commitment to be a platform in the development of Indonesia's art market.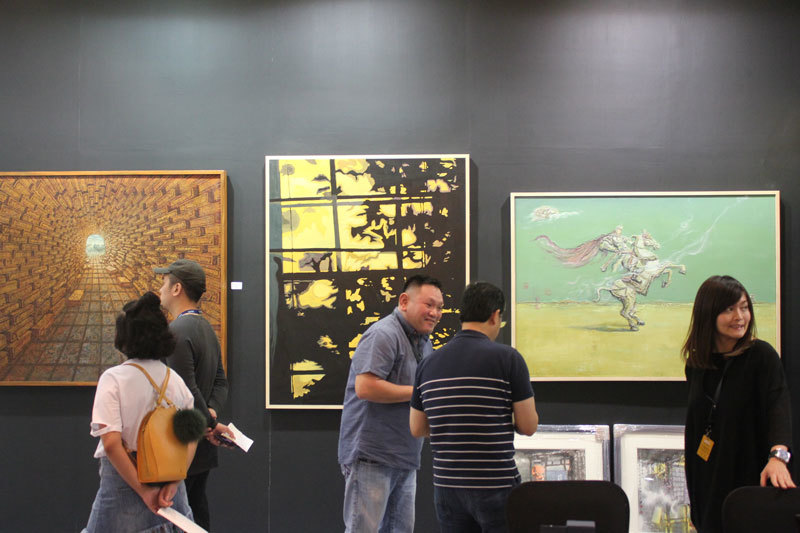 Triawan Munaf, Head of BEKRAF, the Indonesian Creative Economy Agency, officially marked the opening of the prestigious art fair hub on 2 August at Ritz Carlton Hotel Pacific Place.
"As the nation's most stunning and internationally competitive art exhibition, ART Jakarta is meant to promote the capital as the contemporary art's most influential city and acknowledge meeting platform for artists and enthusiasts, inspiring new collectors and underlines the event's importance as a most prominent art market in Asia," said Paramita Sodarjo, Head of Committee Art Jakarta 2018
ART Jakarta offered a wide range of new performing arts and programmes such as Flying Balloon Puppet Show and Pasar Purnama by Sasikirana, Gold/Glory by Thinking Room, Mall Art by Faisal Habibi; a public contemporary art exhibition in collaboration with the Pacific Mall, Creative Art Classes by Ganara Art Space, a workshop about the world of arts, Creative Art Talks, a conceptual museum-like exhibition featuring 10 artworks by prominent artists entitled "10 For 10", Art Unlimited; a special presentation from BEKRAF to inspire artistic creativity for young, talented artists, a special art installation "Find Your Light" by Meliantha Muliawan for Lancome Genifique, and Japan Art Now featuring 10 Japanese artists.
To keep the art ecosystem in balance in both local and international spheres, ART Jakarta is ready to strive for art investment. Gil Schneider, the fair's consultant, stated that this is the biggest challenge these days. "Art Jakarta is the most emerging art market in the country, and it's a learning process to maintain the existence of the local art scene itself as well as for establishing the capital as the center of art trades not only in Asia but also in a broader sphere."