For the third consecutive year, ARTOTEL Project Series (APS) presented #ARTOTELforHOPE, the hotel's annual social programme at each of the ARTOTEL Group's properties, usually held at the end of the year. This year, the group collaborated with Yayasan Konservasi Alam Nusantara (Indonesian Nature Conservation Foundation) to raise awareness about conservation efforts of Kalimantan's rainforests through art.
#ARTOTELforHOPE 2018, which was held through December, showcased the stunning artworks of two Indonesian contemporary artists, Andang Iskandar, a photographer from ART Space Humanika Bandung, and Bayu Widodo, a painter from Survive Garage Yogyakarta. They were also invited to visit Merabu Village, in Berau, East Kalimantan to see, first hand, how communities around the forest struggle to support conservation efforts. Their work, following their visits, were displayed at the ARTSPACE of ARTOTEL properties in Jakarta, Bandung, Yogyakarta, Surabaya and Bali.
During the event, guests were asked to write down their hopes for the conservation of Indonesia's rainforests on a leaf-shaped recycled paper which were then placed on a Wall of Hope featuring trees trunks. The leaves represented a rebirth of sorts.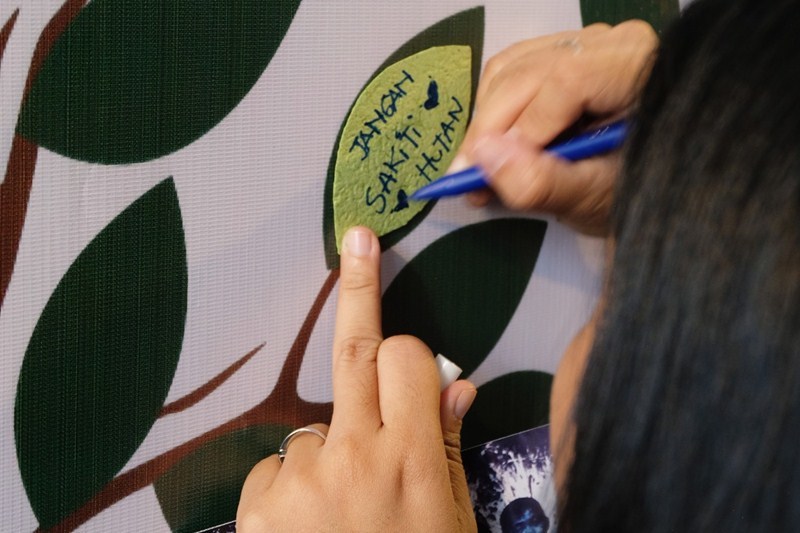 The hotel also conducted fundraising efforts from guests, sales of postcards featuring the art work of the featured artists, and other activities. Profits earned from these efforts will go towards supporting Kalimantan's rainforest conservation efforts.