Young emerging illustrators Rasheeda Rahma, Kevin Keev, Riki Sumardianto, Ray Lidya, and Tiarama manifest their past in their first collective exhibition entitled "FABLE" at Senopati Qubicle Center, South Jakarta. The exhibition is a one-year incubation as the result of the new talent of photography and illustration under the Atreyu Moniaga project.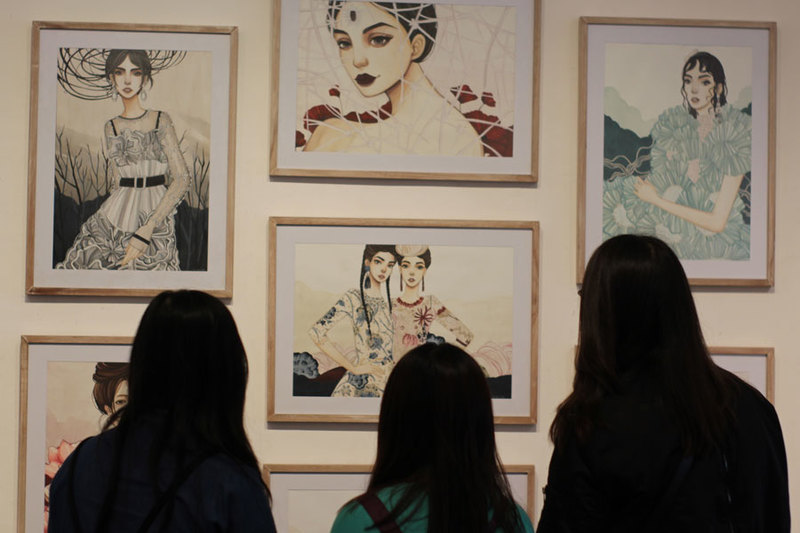 The five young talents, from diverse backgrounds, joined the Mixed Feeling 03, the fourth incubation series with a retrospective approach of their past. The series help them find the honest character of their artworks and display it by using distinctive and unique visual elements. After passing the whole incubation process, they defined 'FABLE' as a series of exhibits about the process in achieving maturity in their artistry.
Coming from a health education background, Rasheeda Rahma named her artwork and mural "Mixed Feeling" as the manifestation of her intention to passion her dreams in illustration. Her serious pursuit of pursuing a career in illustration shows in her effort to learn, evolve, and finish the challenge during the incubation. Her work is a tribute to her mentors, teammates, and Mixed Feelings artists from prior generations.
Riki Sumardianto goes deeper with his artworks by putting his personal story in every pieces of the urban-mural style of illustration. Riki, who studied architecture, implements the Indonesian phrase "Balas Dengan Karya" (Answer with the Work) to deliver his feelings from his memories of being bullied.
He named his installation "Celoteh Lampau" (Past Conversation), alongside his 10 prints including Babi Aer (Water Pig), Gajah Bengkak (Swollen Elephant), Anak Mami (Mama's Boy), and Klemar-Klemer (Slow), inspired by American artist Jean-Michel Basquiat and Indonesian artists Heri Dono and Naufal Abshar.
"I used to have low self-esteem. Regarding my story from my past, I learnt to forgive myself, and I thought It would be fun and unique if I made a visual medium out of it," Riki said, during the exhibition tour.
The youngest, Tiarama, who just graduated from high school, challenged herself to come to Jakarta from Medan to join Mixed Feeling 03. Her illustration, which is mostly influenced by Japanese comic characters, had evolved into a fashion illustration where she featured collections from Indonesian designers' in the portraits of the women who wore the couture collection.
Kevin Keev recounts his childhood with "Kemarau Vakansi" (Dry Season Vacancy) with a nude watercolour painting series. Ray Lidya came up with an artwork collection and installation of "Wild Flowers" by using six layer elements on paper theatre concept to portray her life as a girl (herself) who looked for happiness.
In 2014, illustrator and photographer Atreyu Moniaga established a non-profit organisation to build the Atreyu Moniaga Project with pilot incubation project Mixed Feeling 00. After annually running the project, Atreyu, who became an art lecturer, has successfully conducted young new talents, both illustrators and photographers who had previously displayed their work in a prior exhibition.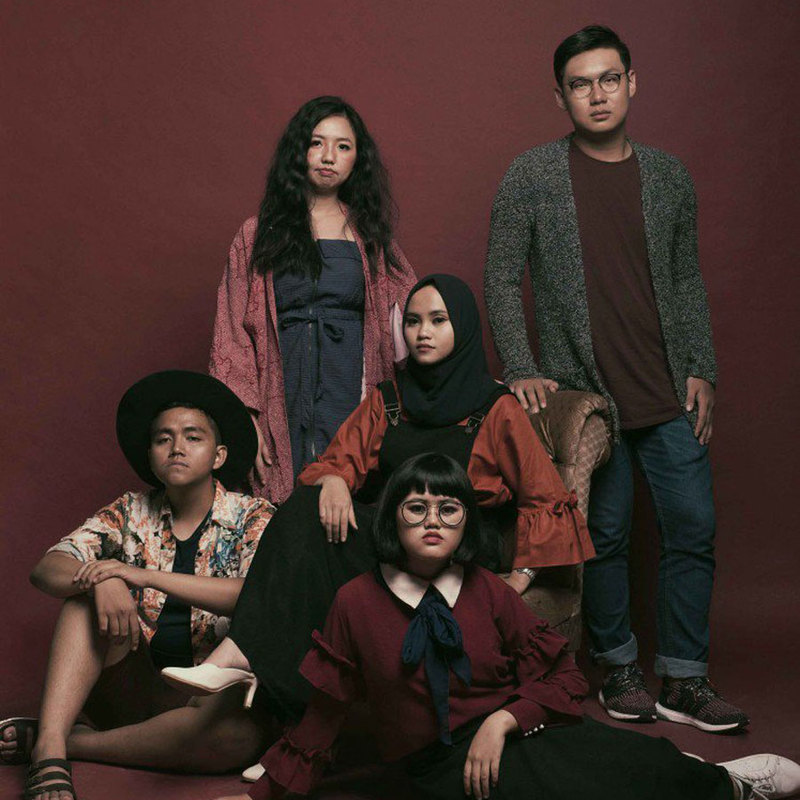 The incubation process helps emerging artists pursue their careers and also teaches them entrepreneurial skills, portfolio building, and public speaking in order to be able to market their work.
"The project is about shaping a character, they learn to receive criticism, face people who say 'no', and express the right attitude when things are bad. I always say that a good illustration is mandatory, but it would be complete if you are a trustworthy artist." Atreyu Moniaga said.

The Mixed Feeling 03 exhibition "FABLE" is on until 25 April 2018 at Qubicle Center, Senopati, South Jakarta.