The Mexican Embassy is currently holding the 'Batik a la Mexicana' exhibition to commemorate 65 years of diplomatic relations with Indonesia. The exhibition also serves to show how Batik blends with other cultural influences, revealing its versatility.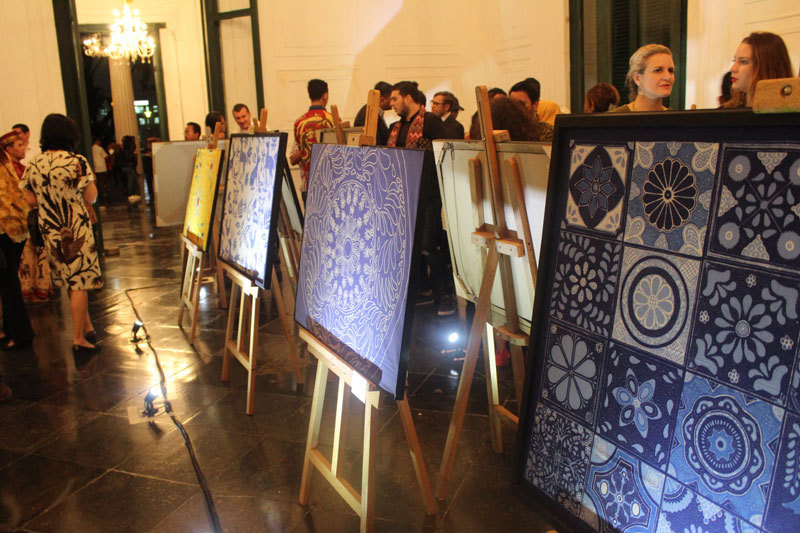 The 26 vibrant coloured fabrics are on display at the Museum of Fine Arts and Ceramics in Kota Tua, West Jakarta. The exhibition showcases the artworks handmade by Mexican students and Indonesian artists.
Supported by the Mexican Honorary Consul in Yogyakarta,Warwick Purser, three Indonesian artists and two Mexican students, both Darmasiswa (a programme that supports foreign students who study the Indonesian language, arts and culture) scholars, participated in the exhibition. The exhibit explores batik printing techniques with Mexican colour patterns.

Mexican Ambassador to Indonesia, H.E. Armando G Alvarez said the batik exhibition is held to celebrate Indonesia's world-renowned technique and also open dialogue between Indonesian and Mexican culture.
Several designs represent indigenous Mexican motifs, colonial-inspired and contemporary Mexican culture, such as the Día de los Muertos (Day of the Dead). Día de los Muertos— which appeared as an animated movie character in The Book of Life and Coco— strongly represents Mexican culture where death has sacred meaning.
Inspired by the traditions honouring the deceased, artist Erendira Hernandez deconstructs the concept of Día de los Muertos by creating a batik pattern with a decorated skull, finished with batik techniques and tie-dyed it red.
In Mexico, various ornaments or motifs applied on the fabric are used in many media. They use them as architectural ornaments such as on walls and floors of buildings, furniture and on clothing. Talavera handicraft ceramic tiles are influenced by Arab, Chinese, and Italian decorative design.