Nothing is as complex as the artistic concept of the Jakarta Biennale this year - JIWA, which can be translated as either soul or spirit and explores the belief system, identity and limits of freedom. Local and foreign artists have come together in one of the city's biggest art exhibitions to showcase their works in relation to this grand theme: be it spirituality, human relationships with nature, social reality or the body's relationship with one's soul.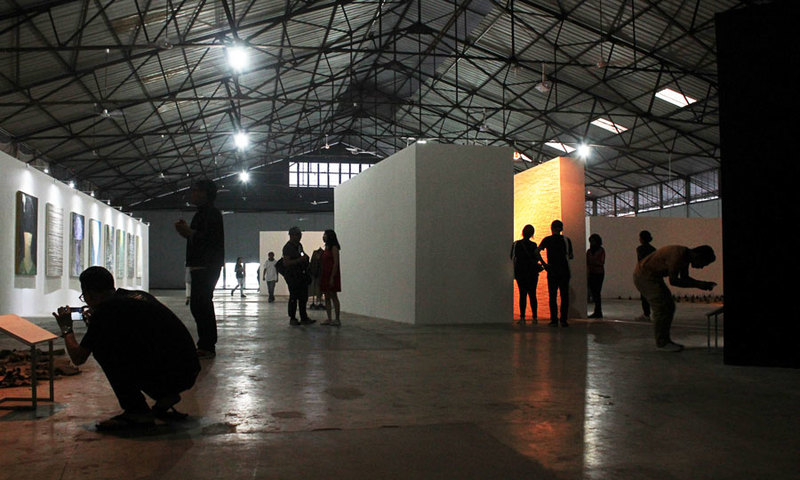 Jakarta Biennale is held at three locations simultaneously, namely Sarinah Ecosystem Warehouse, Museum of Fine Arts and Ceramics as well as Museum Sejarah Jakarta. The exhibition, which runs from November 4 to December 10, involves 51 contemporary artists from Indonesia and abroad whose works are presented in the form of paintings, installations, photography, video, archive documents and performing arts.
Some of the most renowned artists involved in this year's Jakarta Biennale include local talents Abdi Karya, Hanafi, Ugo Untoro, Marintan Sirait Parupa, Gede Mahendra Yasa, and I Made Djirna, as well as artists from abroad such as Jason Lim (Singapore), Keisuke Takahashi (Japan), Pinaree Sanpitak (Thailand), Nikhil Copra (India), David Gheron Tretiakoff (France), Luc Tuymans (Belgium), and Willem de Rooij (Netherlands).
As a platform for contemporary art, JIWA can be defined as a spirit which becomes a part of the living body and further evolves into a belief system in social construction. As the underlying theme of the Jakarta Biennale 2017, JIWA can be understood as the agency embodied in art practice and its appearances.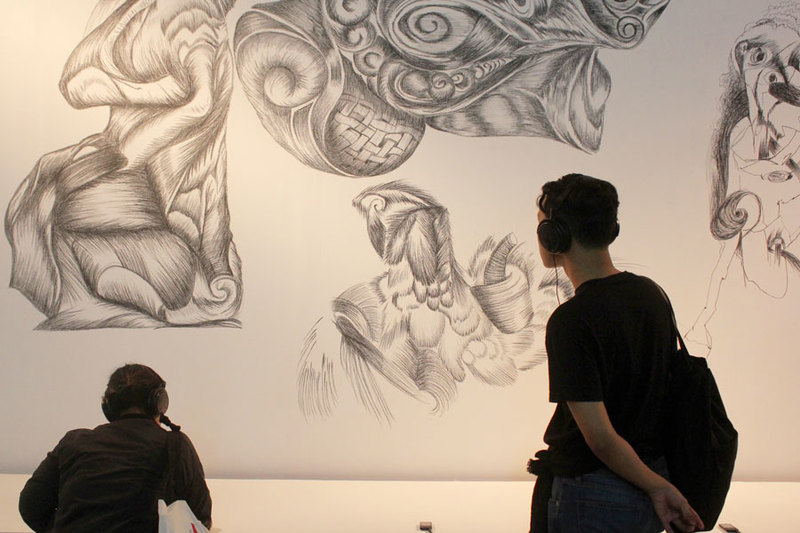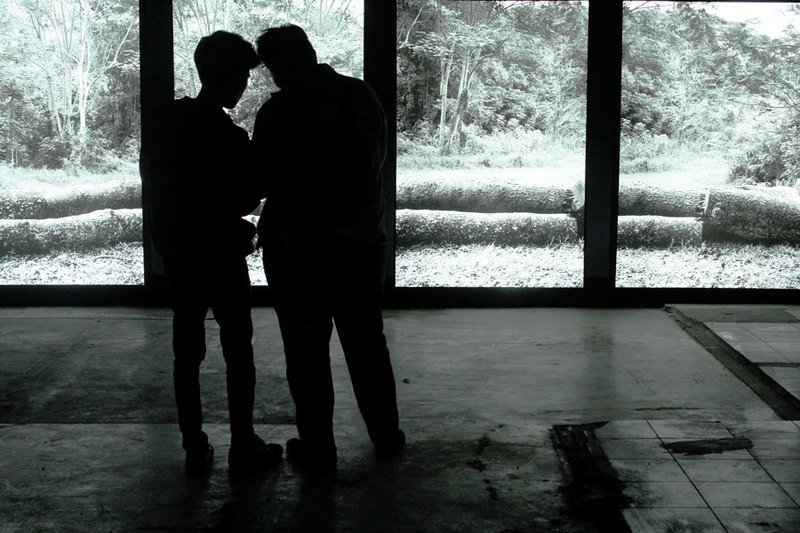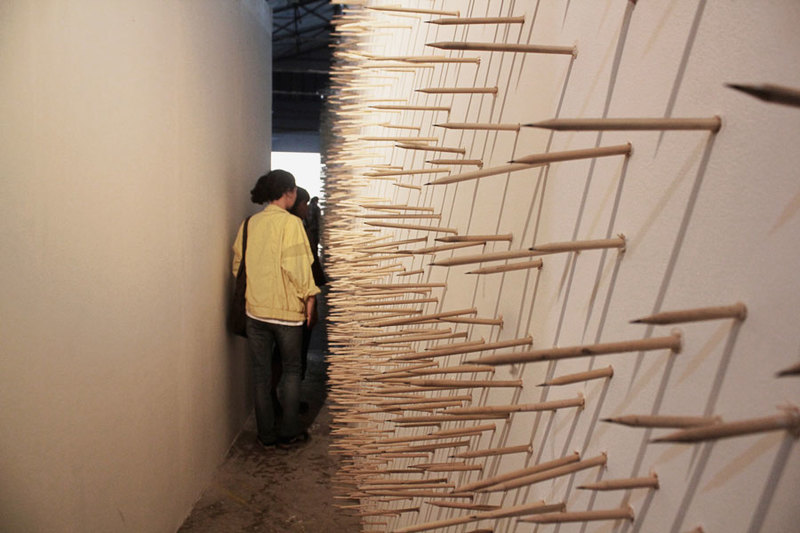 Melati Suryodarmo, Artistic Director of Jakarta Biennale 2017, said this year's Biennale aims to expand, add, confirm and even revise our artistic horizons. JIWA becomes the vehicle that facilitates various interactions of knowledge circulating in the community. To deepen the understanding of the artistic concept of JIWA, Suryodarmo was assisted by a team of curators, namely Annissa Gultom (Jakarta), Hendro Wiyanto (Jakarta), Philippe Pirotte (Frankfurt), and Vit Havékék (Prague).
"Without understanding the JIWA (soul), we can not understand the diversity of thought and the background of various works of arts," Suryodarmo said.
As a belief system, JIWA animates life and the body, thought and feeling, and relates to the care for the spirits of the living and nonliving, she added. The return to original traditions is largely used as a political vehicle in populist movements, which often creates a negative association for indigenous traditions. On the other hand, a specific belief system, complete with its apparatus and customs is associated with the freedom of expression or artistic freedom.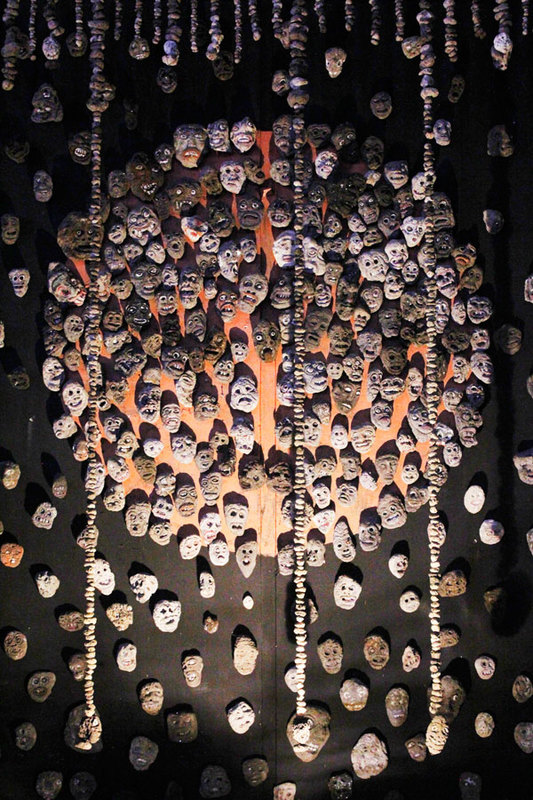 "The different views of JIWA become a reference for some artists who present their work through several methods and forms," she explained.
The existence of JIWA can clearly be seen in Dineo Sashee Bopape's installation "Ke Molo", which consists of red bricks, fire and other found objects. The South African artist seemed to have been inspired by ancient African tribes, symbolizing spiritual liberation through rebellion.
The installation work and performance of "Membangun Rumah dan Ruang Perjumpaan" by Marintan Sirait also astounds the audience's mind. His mixed media work complemented by the theater arts introduces the idea of a dualism of body and soul.
Ugo Untoro's eight collective paintings entitled "Bonsai in the Rain" highlight the personal relationship between the artist and the many faces of nature. The installation "The Fictional Island" from Japanese artist Keisuke Takahasi provides a special experience for art lovers, as it is presented as a video projection in a dark room - a cosmological reminder of the human ability to create and destroy nature.
The Jakarta Biennale also seeks to reinvent the JIWA (soul) of Indonesian art through a small retrospection of earlier art archives that include the works from Dolorosa Sinaga, Hendrawan Riyanto, I Wayan Sadra and Semsar Siahaan whose aesthetic ideas and images have been deeply influenced by social and political situations in the past.
This year's Jakarta Biennale comes indeed with a critical and deep concept that requires the human ability to feel (olah rasa). The complexity of JIWA, said curator Hendro Wiyanto, and the extent of its scope makes it hard to access. There is mystery and philosophy in the meaning of JIWA, he added.
"The soul of the Jakarta Biennale is an attempt to open new areas for discourses and discussions on contemporary art," Wiyanto said.
Curator Philippe Pirotte pointed out that JIWA is a term that can not be translated into English and is therefore hard to grasp.
"JIWA can be understood as spirit that forges a relationship between objects - the body and its soul and the reality outside. JIWA is considered to be a basic principle that moves individuals, communities, and living beings other than humans and nature."

-Philippe Pirotte, the curator of Jakarta Biennale 2017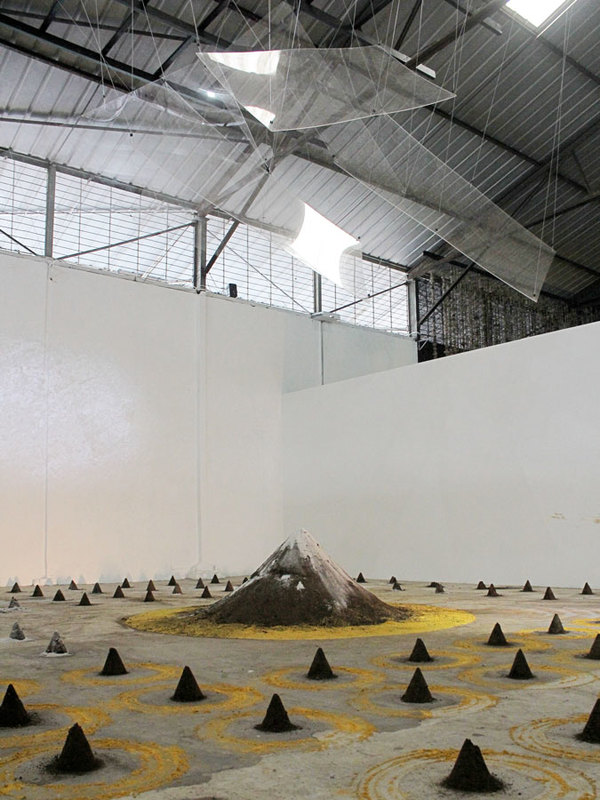 At a symposium titled "On Indiegenous Believes and Spiritual Life", lecturer and anthropologist of Gadjah Mada University, Yogyakarta, M. Zamzam Fauzanafi, explored the presence of JIWA in the Jakarta Biennale exhibition: he referred to JIWA as life created by spirituality and belief that today can be called modern animism. According him, the concept of soul/spirit can't be separated from the body.
"The soul has a social function which implicates how we behave, act and perceive our environment. In the context of art, the artists build relationships through a medium such as painting, while their works are influenced by their own background of knowledge and ideology. It is the artists' belief and faith and understanding of the world that is later on transformed into aesthetics," Fauzanafi said.
Fauzanafi said that the most obvious presence of JIWA at Jakarta Biennale comes from Yogyakarta-based artist Hanafi who created a mixed medium art installation consisting of a pencil and a jacket - reflecting his own memory of language and the subversion of words in art, where poets relive the form of language through performative bodies.
Another work that catches the eye of many visitors is a piece by I Made Djirna. His mixed-use media installation of limestone is considered to have mystical power as it is related to ancient spiritualism. Through "Unsung Heroes", Djirna presents the limestone as a symbol of JIWA that converges into the energy of life - which opens a path in life that every individual must undertake, according to the artist: "The wider our sense, the wider our communication in the universe".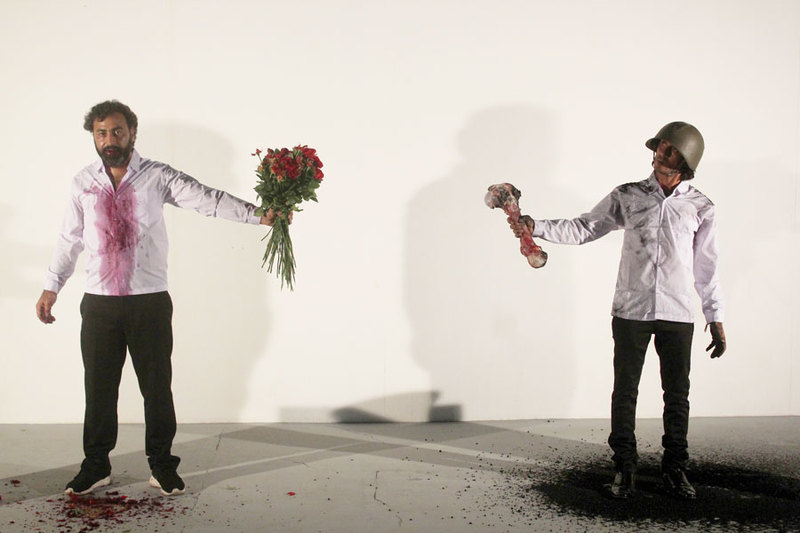 "The soul has a social function which implicates how we behave, act and perceive our environment. In the context of art, the artists build relationships through a medium such as painting, while their works are influenced by their own background of knowledge and ideology."

- M. Zamzam Fauzanafi, the anthropologist of Gadjah Mada University, Yogyakarta.