From hand-drawn animation to films and immersive installations, Singapore Art Museum's latest exhibition, Cinerama: Art and the Moving Image in Southeast Asia, delves into individual and collective memory, identity and politics through the medium of the moving image.
Since the moving image has emerged and found its way into the contemporary art scene, it has been the subject for numerous discussions and arguments between experts in the field: critics, artists and curators. The moving image has opened up many possibilities for further exploration of a subject matter and breaks with traditions - gone are the days when a canvas and oil colours were all that was needed to create fine art. Moreover, the moving image in contemporary art has become a powerful tool to raise social and political issues.
The exhibition Cinerama, which was officially opened in mid-November and runs through 18 March 2018, presents the works of 10 contemporary artists and art collectives from the region who have all used moving images in their artistic oeuvres: Amy Lee Sanford (USA/ Cambodia), Hayati Mokhtar (Malaysia), Jeremy Sharma (Singapore), Korakrit Arunanondchai (Thailand) and Alex Gvojic (USA), Ming Wong (Singapore), Narpati Awangga a.k.a oomleo (Indonesia), Sarah Choo Jing (Singapore), The Propeller Group (USA/ Vietnam), Tromarama (Indonesia) and Victor Balanon (Philippines).
The intertwining themes and narratives explored by the Cinerama artworks relate to the history of the moving image, filmic constructions, evolving responses to mass media and popular culture, and contemplations of personal and collective histories.
"Despite the proliferation of visual production and consumption that characterises our present time, artists continue to find new ways to relate to the moving image, challenging both its representations and forms," said Dr. June Yap, Director of Curatorial, Programmes and Publications at the Singapore Art Museum.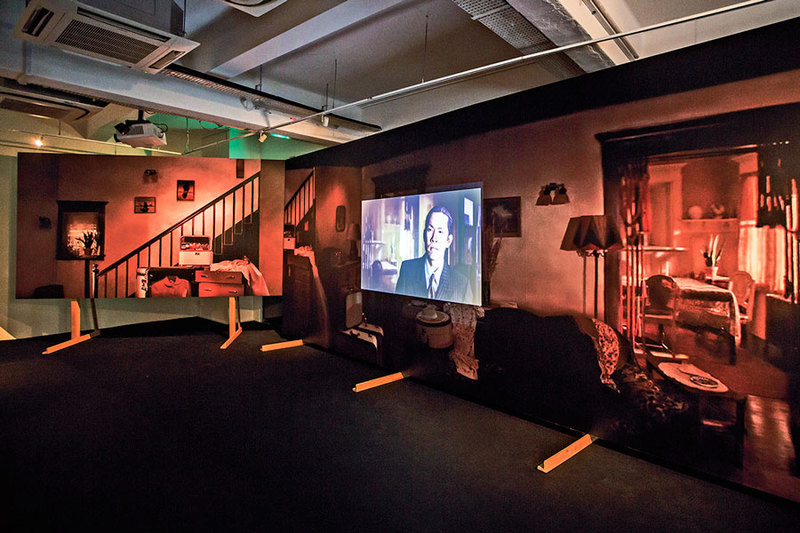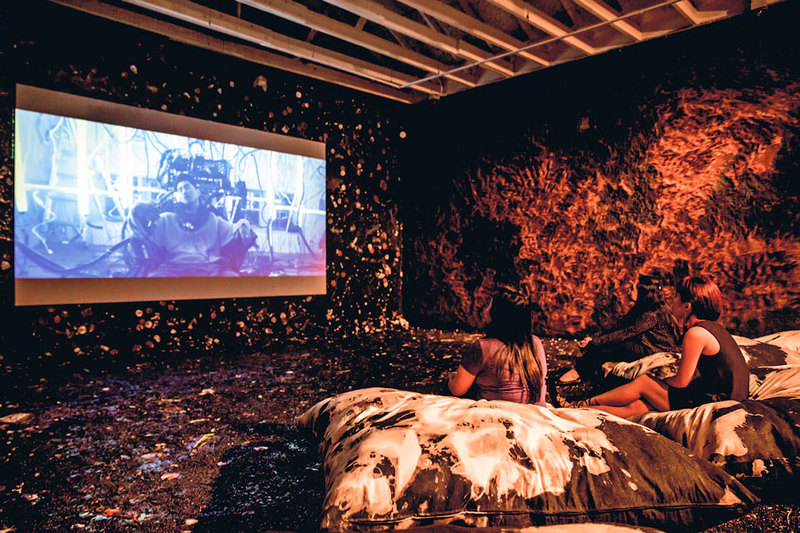 "These efforts are surveyed in Singapore Art Museum's exhibition, Cinerama: Art and the Moving Image in Southeast Asia, that comprises of works from the Singapore Art Museum's collection, as well as artist commissions and loans. Presenting the recent works by artists from the region, the exhibition highlights the shifting boundaries between the moving image, film and art; reflecting, too, the dynamic and deft ways in which artists can transform the media, even as the media itself continues to evolve."
Those who grew up in the 1980s will still remember going to the arcade to play games. Indonesian artist Narpati Awangga, a.k.a. oomleo, seems to have been inspired by this experience in his pixel-art video "Maze Out". The characters in his video, however, are hopelessly modern: we see a jogger trying to make his way through Jakarta's horrendous traffic and labourers at work in a tangled mess of machinery. Oomleo's work depicts everyday scenes of Indonesian life in his GIF animation and gives them a humorous twist.
Another contribution from Indonesia - and a piece from the Singapore Art Museum collection - comes from artist collective Tromarama. "Zsa Zsa Zsu", a music video for Bandung-based band Rock N' Roll Mafia, is a fine example of how to combine stop-motion animation with everyday materials, such as buttons and beads. The selection of buttons and beads is a nod to the city of Bandung - where Tromarama hails from - as it is home to a large number of garment manufacturers. At the same time, this work is a refreshing contrary to many videos in today's music industry, where artists make a spectacle of special effects and heavy edits for the sake of drawing in listeners and viewers. Tromarama manages to achieve the same, but uses an alternative and highly creative, artistic method.
Filipino artist Victor Balanon's work "The Man Who", which was specifically commissioned for this exhibition, focuses on different animation techniques, touching on stop-motion, time-lapse and hyperlapse, as well as staged footage, text frames and intertitles. Comprising a video and site-specific wall painting, the work is also a tribute to the behind-the-scenes studio workers - here, the artist draws from his own experience of working for a Japanese film company producing an animation. Many people simply don't realize when they see the end product how many people are involved in producing meticulously hand-drawn illustrations day after day, month after month.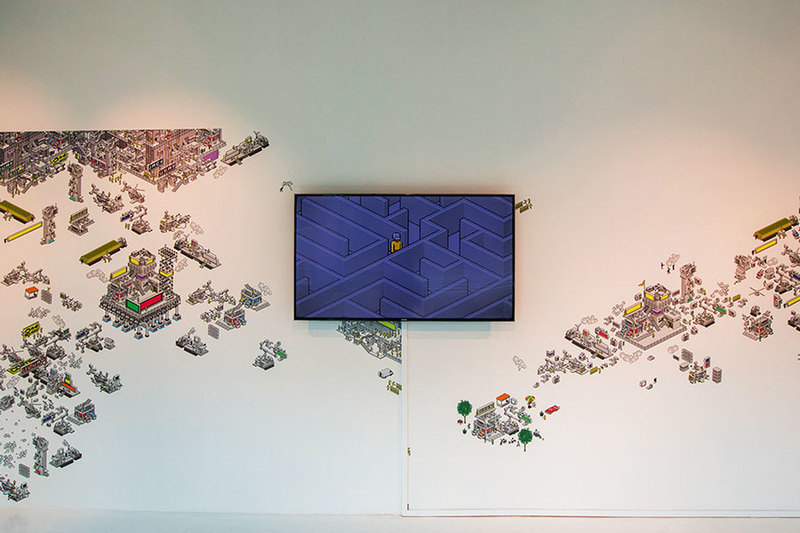 Singaporean artist Ming Wong created a series of videos and scenic backdrops that center around the making of Roman Polanski's neo-noir mystery film "Chinatown" (1974). Shot on location in the Gallery at REDCAT, Wong's reinterpretation, "Making Chinatown", transforms the exhibition space into a studio backlot and examines the original film's constructions of language, performance and identity. Key scenes are reenacted in front of printed backdrops that are digitally rendered from film stills and kept intact within the video installation. "Making Chinatown" mimics and reduces the techniques of mainstream cinema in order to emphasize the theatrical qualities that underlie cinematic artifice.
In an exploration of memory and image archival, Cambodian-American artist Amy Lee Sanford's "Scanning" is a touching video that presents scanned handwritten letters that were exchanged between her and her adopted mother in the US and her biological father in Phnom Penh, Cambodia. The correspondence took place during the civil war between 1970 and 1975. The video is almost meditative as it involves repetitive scenes, such as the placing and scanning of the letters - it suggests that the process of archiving the letters had a cathartic effect on the artist.
Korakrit Arunanondchai and Alex Gvojic's "There's a word I'm trying to remember, for a feeling I'm about to have (a distracted path towards distinction)" is an intricate and detailed installation that intertwines personal memories with an imagined post-apocalyptic future of the planet. The video shows scenes of the wedding of Korakrit's brother and the future extinction of humanity, drawing a comparison between everyday life and the impending collapse of humanity as
a whole.
Cinerama is accompanied by a series of special programmes and workshops. Visitors can also take a tour together with both artists or curators to further explore the theme of the exhibition and get an insight on the artistic process behind the works. Visit www.singaporeartmuseum.sg for more information.