Colombian artist Diana Ordóñez, also known as LeDania, has transformed the walls around Taman Ismail Marzuki Jakarta to be more colourful and vibrant. Her arrival in the capital is just the beginning of the city government's initiative to turn Jakarta into a leader in urban art.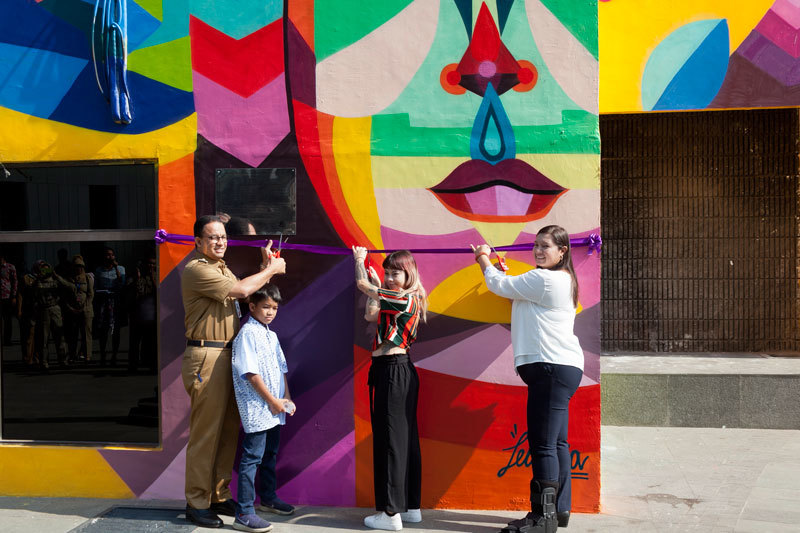 Inaugurated by Jakarta Governor Anies Baswedan on 10 September, LeDania's work "Inside Urban Diversity" highlights the city's character via a diverse colour palette.
The Bogotá-based artist is well known for her colourful murals around the world. LeDania specialises in street art and her work can be seen in graphic design, artistic makeup, and photography.
LeDania's current mural incorporates subtle elements of mythology and magical symbolism. Her works at Taman Ismail Marzuki use mimosa yellow as a base colour, layered with dozens of colour spectrums from violet to azure. It is indeed a great representation of "Unity in Diversity" on Bhinneka Tunggal Ika.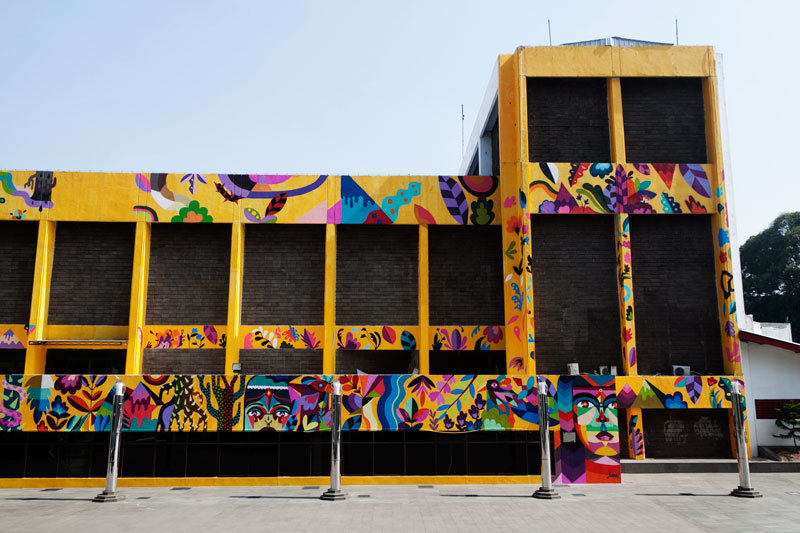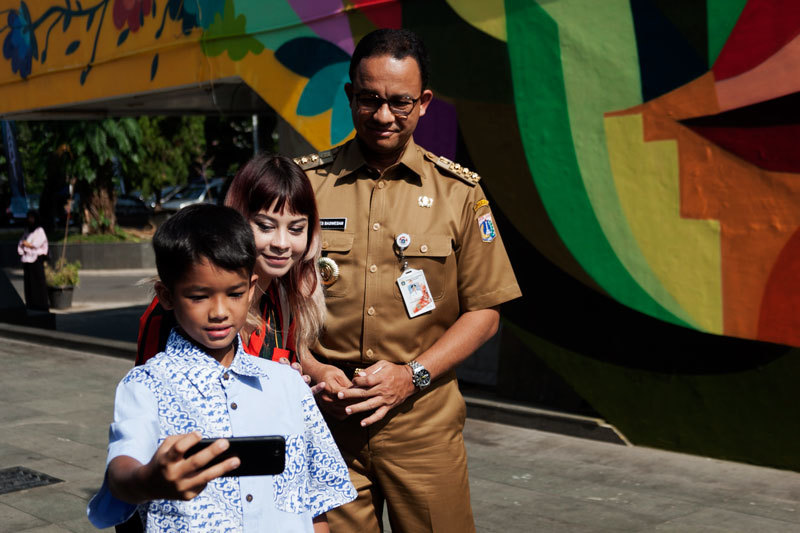 "I am so grateful that I could participate in Jakarta's art scene. The city is as beautiful and vibrant as my mural," LeDania said.
To finish the mural, LeDanie worked for five days, six to seven hours a day. She was assisted by local muralists who also helped her to understand the city. She sprayed the wall in shapes that imitated Egyptian figures with vibrant contours. The tropical season was represented by shapes of birds, leaves, cactus, flowers, and mountains. It's picture perfect and definitely instaworthy.
Governor Anies Baswedan wanted open spaces to be the medium for residents to learn about art and make art more accessible to the public. He encouraged open spaces to become repositories of artistic expression. "We want Jakarta to be seen as a canvas where local artists can get involved and have their names represented in the city. We are grateful to be able to witness a somewhat different atmosphere," Anies said.

The Jakarta City administration aims to continue the programme after the end of the cooperation with the Colombian Embassy in Indonesia. LeDania is expected to meet local muralists to exchange knowledge about urban art.