Hana Madness has found a platform for her passion and hopes to remove the stigma associated with mental illness.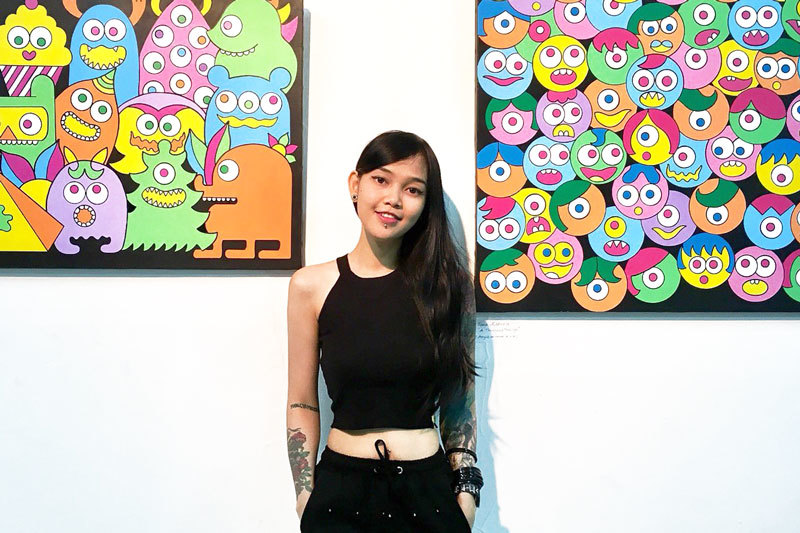 Hana Alfikih, who goes by the moniker "Hana Madness" because of her obsession with UK Ska band Madness, grew up in a fairly conservative family in Jakarta. From an early age she struggled at school and felt that her life at home was just as challenging. Knowing she was 'different' but not knowing what it was that set her apart, she often fought with her parents who didn't understand what caused her to act out often and found herself absorbed in her sketch pad.
Through doodles and various sketches, she articulated her feelings. "Most of my work then was black and white, grey" she said. "It reflected the struggles I was going through at the time", the artist adds, noting that at the time her sketch pad was her 'best friend' – the one thing she poured her soul into.
It wasn't until she was older and at University that she was diagnosed as bipolar. The years that followed were difficult as she dealt with her mental issue and the adverse reactions of her family who failed to understand or support her.
Then, a few years later, the story of her struggles was published in a newspaper report following a speech she gave concerning her personal journey handling her mental illness. Phone calls from TV stations and radio stations and other news outlets followed as the media wanted to tell her story, part of which included her using art to convey her struggles.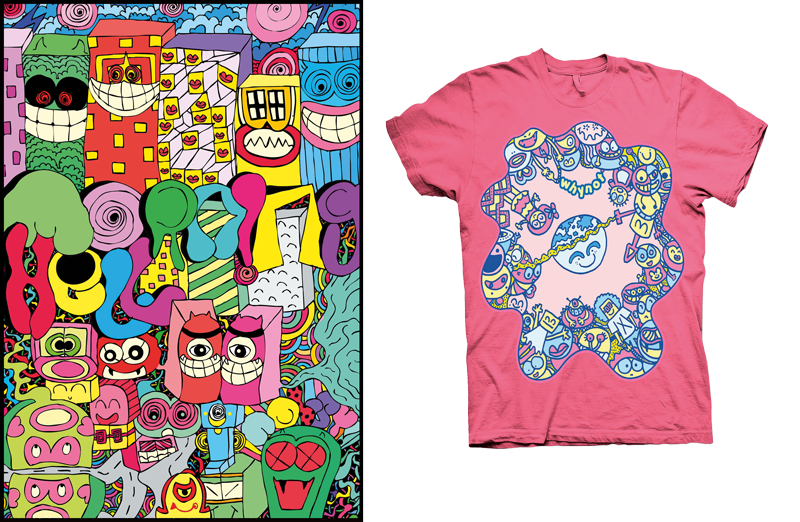 Eventually, with a combination of therapy and her art work, Hana says she believes she has found peace. The art work in her tattooed sleeves are indicative of the struggles she faced. Sporting a 'sleeve tattoo' the colours used in the body art represent the struggles in her life. Deeper, they hide the scars of self-inflicted physical abuse.
In 2016 as part of a British Council programme focused on Disability and the Arts invited Hana to be part of a planning meeting for projects focused on raising awareness of disabilities and using arts as a medium of understanding it and conveying a message to a larger audience.
The following year she collaborated with James "the vacuum cleaner" in a video project titled "In Chains". Hana travelled to London to meet James, who like her had a spate of mental health problems, and begin the project where she met with those who have battelled mental health issues as well as artists and art practitioners. They held a painting workshop at Bethlem Gallery with creative work going to those who have survive mental health problems in Cianjur.
In July the team travelled to the Istana KSJ or KSJ Palace at CIanjur researching for the project and working on filming interviews with residents. It is due to be released at the British Council's Bebas Batas programme at the National Gallery of Indonesia in mid-October. They also travelled to a mental health institution in Denpasar called Rumah Berdaya or House of Empowerment. This was James' latest project in UK, called Madlove project. We asked them to draw, and write about how ideally the Mental Hospital from their point of view.
With the project now in editing mode, Hana has come a long way in her journey especially through the creative arts.
"Through art, and the appreciation of it. I feel like I'm still struggling, but I feel more in tune with myself mentally and physically. I am more self-aware and appreciate myself no longer fight the natural rhythm of my life" she says.