Arti Gidwani turns her struggle and emotional feelings during the pandemic into a collection of beautiful ceramic artworks.
Born in 1962, Arti Gidwani is a well-respected artist specializing in ceramics and pottery based in Jakarta and New Delhi. Gidwani studied ceramic making from 1997 to 2001 with a studio potter in Singapore. After mastering her pottery skills in Singapore, she worked with a potter in Jakarta for three years at the beginning of 2003. Since then, Arti has been attending ceramics and pottery workshops worldwide until finally, she opened her own studio practice in 2005 and is still operating today.
Gidwani gathers her inspirations from the world around her, and her practice highlights a traditional method. "I create my works using the traditional methods used in India and Indonesia for thousands of years," said Gidwani. In creating a masterpiece, she usually uses stoneware and terracotta. Most of them are handmade and infused with colour. She is fond of pottery that has relevance to everyday life, so her pieces mostly contain humour and also reflect as well as celebrate the joy of living. She believes that clay can be moulded into any form, and she can tell stories with her forms and sculptural shapes.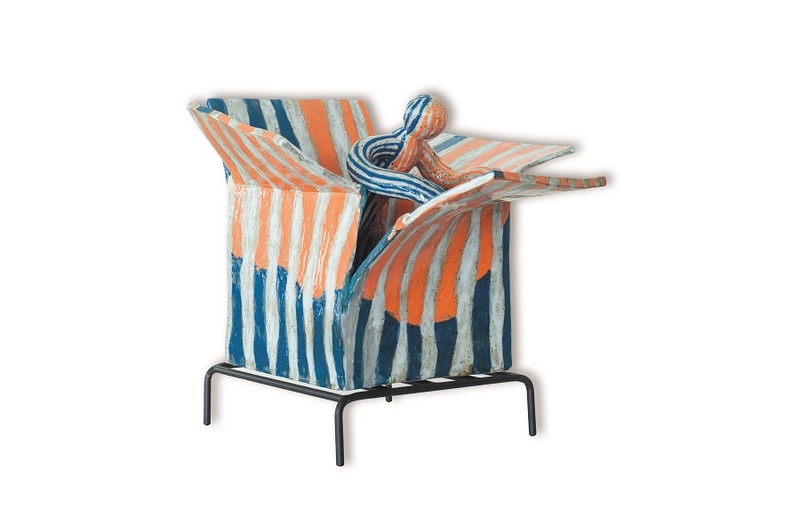 In her environment and setting as a studio potter, she has come in contact with various potters and artists around the world. Many have left a mark and have influenced her art, especially artists like Keith Haring, Yayoi Kusama, and Jean-Michel Basquiat to name a few. Their colours and lines, social awareness, out-of-the-box thinking, and incorporation of politics and injustices in the world are the things of those great artists who always inspire Gidwani.
In the last two decades, Gidwani's works have been featured in both group and solo exhibitions as well as fashion shows. These include Rang Barse I and II (2006, 2008, Jakarta); Ceramic Expressions (2009, Ita's Gallery, Jakarta); Lens and Clay (2010, Koi Gallery, Jakarta); Clay with Silvery Lining (2012, Indigo Blue Art Gallery, Singapore); A Touch of Silver and Clay (2012, Alun Alun, Grand Indonesia, Jakarta); This World Askew (2014, Artotel, Jakarta); Fashion Show - Rustic Attic: The Birth of Cool (2012, Jakarta); Perceptions (2015, Koi Gallery, Jakarta); Jakarta Art Bazaar (2017); Fashion Show - Celestial (2018, Jakarta), and In Conversation – A Potter and a Painter (2017, Ciputra Artpreneur, Jakarta). Her artworks have also been featured in various magazines and journals and can be found in private homes and public spaces in Jakarta and across the world.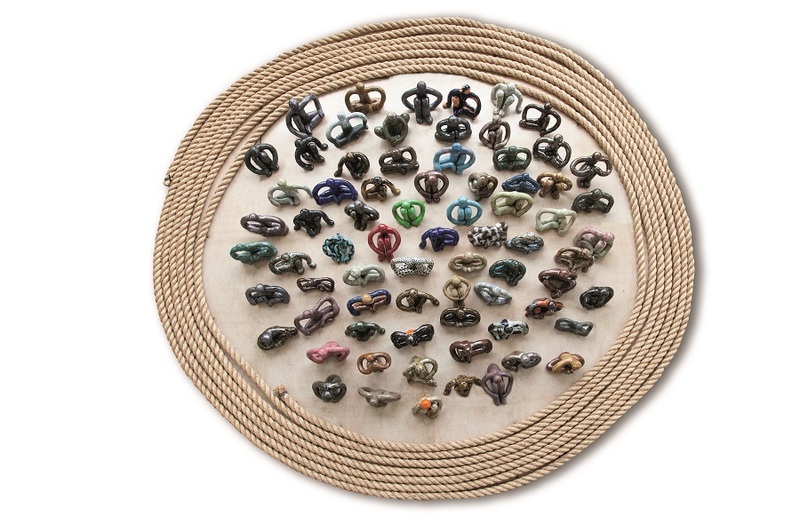 From 22-27 April 2022, Gidwani showcased her recent collection of artworks entitled Hope is Not Cancelled at CAN'S GALLERY, Jakarta on Jalan Tanah Abang II No. 25. Her new pottery series takes inspiration from the global pandemic that hit the world in early 2020. "When a crisis hits, people like to delve into many different mediums to mirror their experiences," says Gidwani about her latest inspiration. Her creations reflect her emotional journey over the last two years. "It was a way for me to validate my struggles, strengths, and emotions and understand and contemplate this stressful time," she continues.
The Hope is Not Cancelled exhibition showcased Gidwani's artworks that show positivity, hope, solidarity, humour, affirmation, energy, playfulness, and more. "I want us to know and believe that we stand together in these stressful times and are not alone."