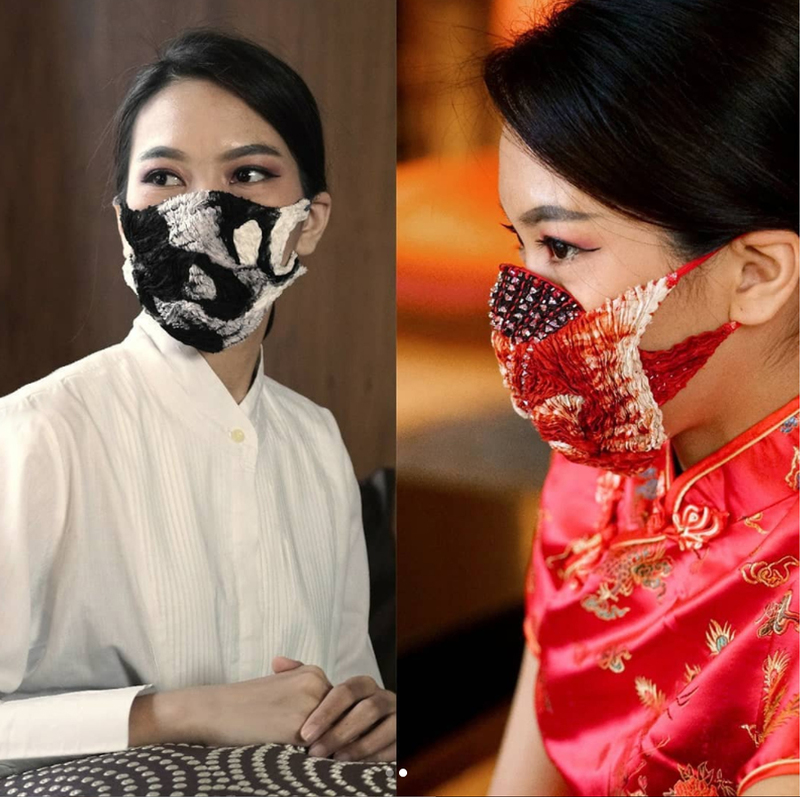 Mandarin Oriental, Jakarta has launched a new, charitable initiative called "Doing Good While Doing Well", which gives guests - both inhouse and online - a chance to help orphanages in Indonesia by auctiioning designer masks.
During this month, from 1 to 28 February, the Mandarin Oriental, Jakarta invites its guests to participate in an auction bidding for two bespoke masks created by prominent Indonesian textile designer Josephine Komara, better known as O'Bin, founder of Indonesian textile company BINHouse.
O'Bin has long been known for her appreciation of Indonesia's heritage textiles, the traditional dyeing and weaving processes in particular. With this, she garnered worldwide recognition by using these heritage styles in her timeless designs. Now, she has applied her expertise of fabrics and design to create two stunning masks, closer to pieces of wearable art.
The masks, which are now prominently displayed in the centre of Mandarin Oriental's lobby, are being auctioned for charity to help orphans in Jakarta and in Mamuju, West Sulawesi.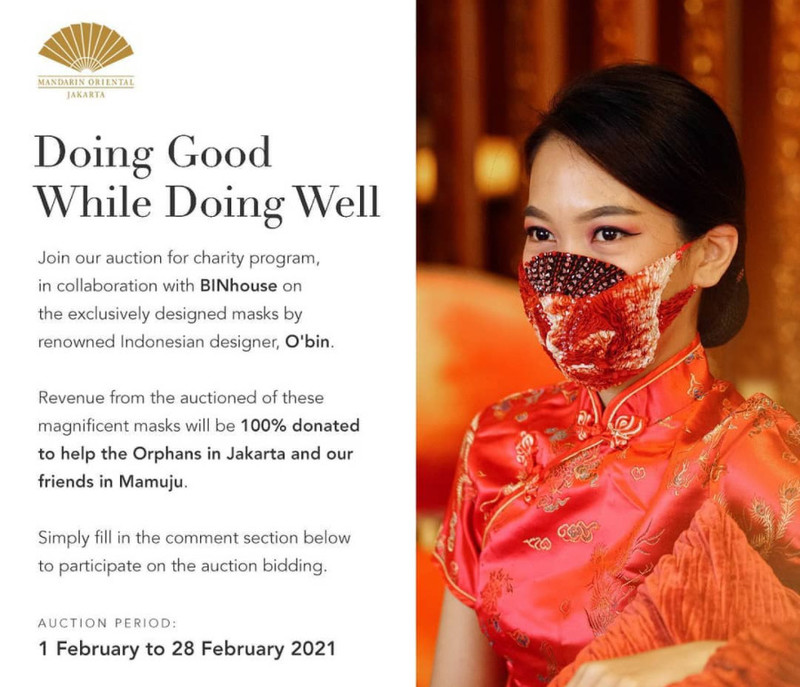 Each mask has been fashioned with finesse. Pure, handspun fine silk has been used to create them, delicately put together through a stitiching and beading technique.
The Red Mask sparks glamour, a brilliant scarlet with white waves, then crowned with a regal black and studded fan. The Black and White Mask bestows upon its wearer a look of strength, depicting the power and might of stormy coast, with white waves crashing against black and darkened rocks.
With masks now mandatory around Indonesia, one might as well wear a mask of art, and one that has raised funds for an important cause.
The auction is open and available through Mandarin Oriental, Jakarta's Instagram account @mo_jakarta. For those who are keen to participate simply check out the post of the mask on the hotel's Instagram feed and fill in the comment section.
For more information, please contact +62 21 2993 8888.