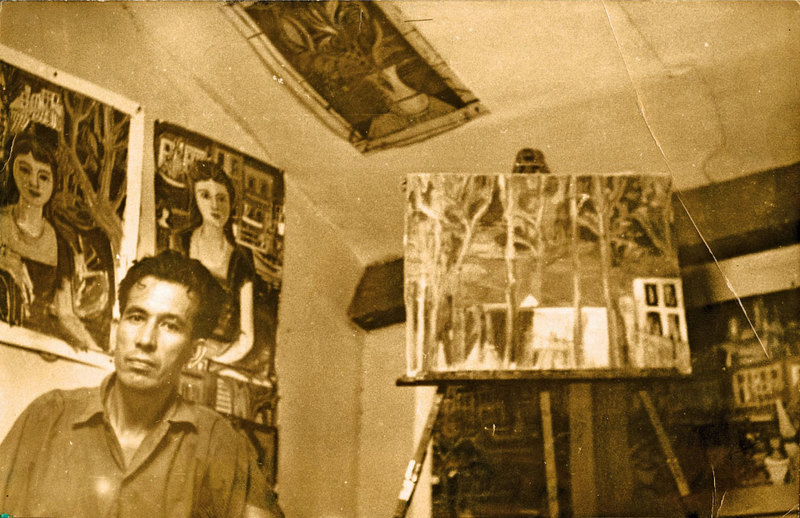 Fondly known in the Indonesian art world as "Our man in Paris", Salim lived in Paris from 1957 until his death over a decade ago at the age of 100. This is his story.
A 1946 article on Salim published by Merdeka weekly said that nobody knows where Salim came from. The article mentioned that he emerged in Holland as a young foster child of a former planter from Deli, East Sumatra. Even to his closest friends he never revealed who he really was. An article published in the Konfrontasi periodical in 1956 mentioned that he was born in Medan, North Sumatra on 3 September 1908.
After completing his high school studies at Arnhem, he left his foster parents to pursue his interest in art. In particular, he was a believer of l'art pour l'art (art for art's sake), and therefore, he was bound for Paris. When he arrived in Paris with very little money, he was faced with the reality that becoming an artist was not as easy as he imagined. Therefore, he had to accept a job as a doorman at the Académie de La Grande Chaumière, an art academy. Due to his handsome appearance, the owner of the academy, apparently a French aristocratic lady, eventually allowed him to study there. Not only did he not have to become the guard the entrance and do the chores of a porter any longer, but he also became one of the favourite students of the owner of the academy. The following year, 1929, he attended Académie Léger, an academy that Fernand Léger set up with his colleagues and friends, including Amédée Ozenfant, where art students could study art, free of charge.
After his adventures in Paris he returned to Amsterdam and became acquainted with Indonesian students who studied there, among others Mohammad Hatta and Sutan Sjahrir. They often discussed matters about art, culture, and society. This sparked his interest towards his home country. He intended to visit the Netherlands Indies, where he hoped to propagate his ideals of l'art pour l'art.
In the early 1930s, Sjahrir's brother-in-law, Djoehana Wiradikarta, obtained his medical degree in Holland and was returning home with his family. By working as the caretaker of Djoehana's children during the month-long journey, Salim was able to join them to the Indies. In Batavia, he worked at an advertising company called the Java Neon Company. He also assisted Sjahrir and Hatta both at their PNI-Pendidikan party and the Daulat Ra'jat magazine. The two prominent politicians were eventually exiled to Boven Digoel, and this left Salim to introspect. Throughout his stay in the Indies, he faced the grim reality that it was under colonial rule. Therefore, he decided to return to Europe. "I prefer to die hungry in the artistic centre of the world, rather than to live full of abundance in a colonised land, feeling depressed," he is quoted to have said in the periodical Konfrontasi in 1956, reminiscing his experience in the Indies in the 1930s.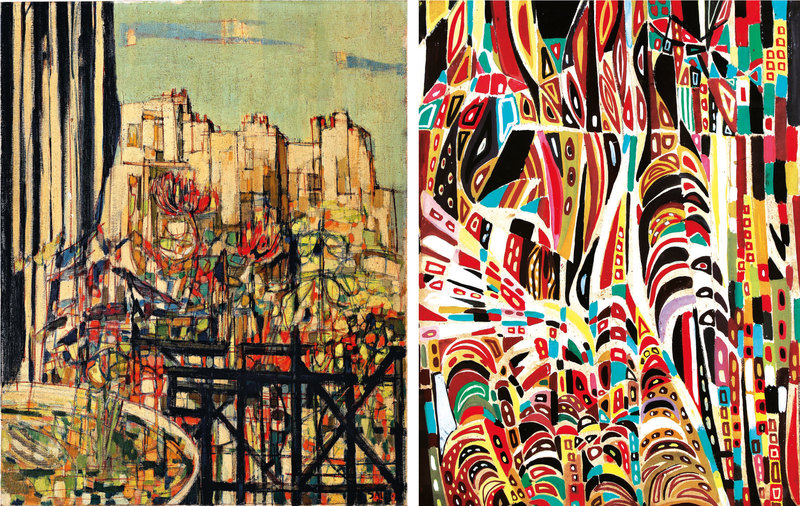 He started exhibiting in Holland, initially in a joint exhibition with artist Theo Bennes in the Santee Landweer gallery, October to November 1936 and then with J. Sjollema at Helen Spooi Gallery, October 1939. After World War II, disappointed with the Netherlands returning to claim Indonesia as its colony, the artist moved to Sète, a town in France. He held his first solo exhibition there in 1948. In October the following year, Salim held another notable Dutch artist Charles Roelofsz. The show was attended by the Indonesian delegation who came to Holland for the Round Table Conference held in The Hague that year, which led to the Dutch's recognition of Indonesian sovereignty.
In this exhibition, Salim received praise from Dutch critics. "It is clear that in a part of his works exhibited, Salim was influenced by Raoul Dufy, the French painter, illustrator, designer of gobelins and printed fabrics and ceramist. This can be seen, for example, in a festive face on Séte decorated with flags, where sailing competitions are held in front of a large public; in bathers on the beach; in the half figures of girls or a fisherwoman in her stall on a stock of ships populated; in his parks and houses. The strong colours radiate joy, healthy optimism," one critic wrote.
Salim decided to visit his home country, now a new republic, once again. In Indonesia, his solo exhibition was first held in 1951 with the support of the Foundation for Cultural Cooperation, featuring twenty-five paintings all done in France.
From 1957 until his death in 2008, Salim lived in an apartment in the city of Neuilly-sur-Seine near Paris. How much his experience in Indonesia contributed to his progress as an artist might need further study, but he did become quite a successful artist, exhibiting in Europe every few years in the 1950s to the 1970s. In the 1970s he won prizes and medals from art festivals in which he participated. He returned to Indonesia to exhibit his works in Jakarta and Bandung in 1974 and 1990. Later he exhibited in Bali in 2001 and Osaka in 2002. As Salim has lived in Europe for most of his life, he is still considered an Indonesian artist, but as he has lived for over 60 years in Paris, he will always be considered as "our man in Paris".