I caught the exploration bug ten years ago when I moved to Jakarta. I wandered into an IHS evening lecture at Erasmus Huis and was hooked by what I saw—strange, American-inspired villas in Bandung. The speaker, France Affandy, told me this was one of those fabulous but big cultural unknowns. That night I made it my mission to piece together Indonesia's fabulous, but forgotten mid-century modern style story.
With the help of passionate people I tracked down this near-invisible heritage of work, rest and play. Mountain villas, elite townhouses, churches and once-prominent public buildings and social realist public art reveal a captivating heritage decorating the 1950s and 1960s. As I have worked on Retronesia, what is known in Indonesia as the Jengki style (Yankee) has made a comeback.
Hip cafés in Indonesia's major towns are serving rich blends with a 1950s aesthetic. Furniture balanced on pin-pointy legs, flashy angles and revivalist facades all bring a touch of "retro" to town. Yet the era from where this arose—the 1950s and 60s full of energy and diverse politics—remains in the shadows.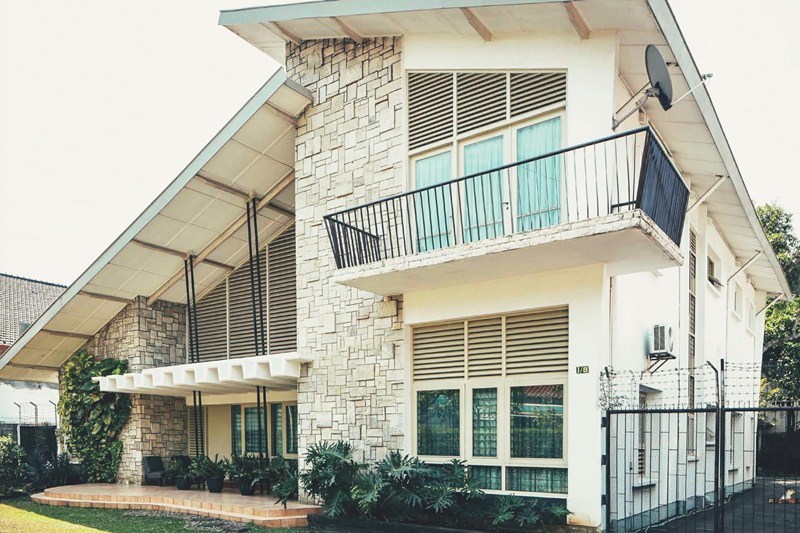 To get a sense of this story, countless willing owners let me stray beyond these fancy buildings and artworks. In time Retronesia opened up this forgotten cultural frontier with oral histories on the edge of living memory. Tales of risk and opportunity were slowly pieced together. The stories behind this private architecture reflected the fortunes and aspirations of new and old elites; often upstaging President Soekarno's monuments and public institutions.
These little-known treasures of modernist heritage has now been showcased in a book, "Retronesia: the years of building dangerously". Launched at the Ubud Writers Festival it is available in bookstores this month.
Java's Forgotten Mountain Resorts
The lower slopes of Java's slumbering volcanoes feature countless guesthouses and villas that once represented an "A-list" destination. Starting with Puncak in Jakarta these resort areas stretched east past Kopeng, Kaliurang in Semarang to Batu and Selecta resort in Malang.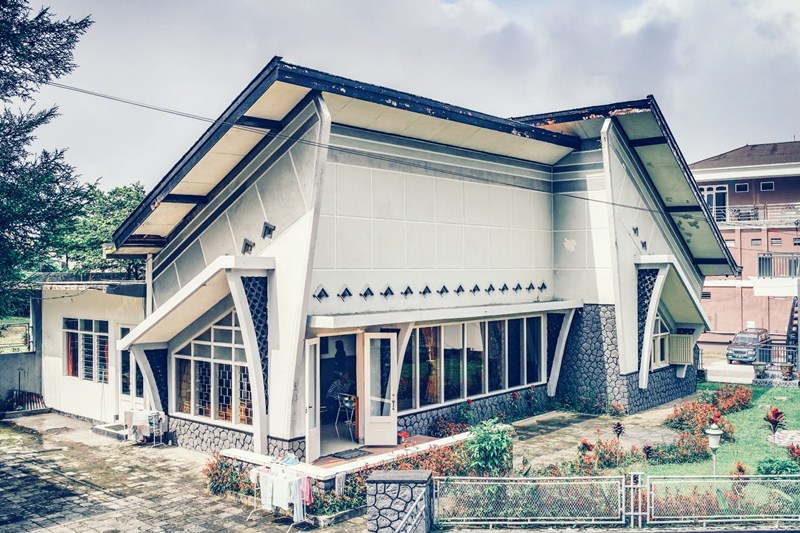 These one-time exclusive getaways were rebranded after the mass expulsion of the Dutch community during 1957-58. Wealthy Asians were checking into elite properties late into the 1960s. What were once the Dutch equivalent of Indian hill stations were where risk taking and success were celebrated in concrete are today modern archaeology.
Last Orders – The Bumi Sangkuriang
In the 1950s a Dutch technical class designed and built Indonesia, often ignoring the warning signs and escalation under Indonesian first president Soekarno's "Indonesianisation" policy push.
The hotel and restaurant Bumi Sangkuriang in Bandung's exclusive hillside district of Ciumbuleuit, played a supporting role in the first Afro-Asian conference of 1955. Indonesia hosted the Asia-Africa conference to build the Non-Aligned Movement's ideals and hasten the global wave of decolonisation.
Bandung, with its stylish hotels, cafes, and boutiques enjoyed by Europeans was the obvious host city for Indonesia's legendary conference. Until the 1940s, Bandung's planters and colonial elite had enjoyed wine, women and song at the Societeit Concordia, a fine old town establishment that only admitted Dutch planters and Europeans. In 1954, President Sukarno requisitioned the spacious club and ordered them to move out to the hills.
With impeccable misjudgment the club engaged the leading Dutch architect Gmelig Meyling to design its statement clubhouse - far removed in style and expression from their neo-classical pleasure palace downtown. The clubhouse was last Meyling's project in Indonesia and a prelude to the mass expulsion and nationalisation of all Dutch assets. The renamed club and hotel is open to the paying public; Ciumbuleuit has become a premiere address and Meyling's former bureau IBIV trades as PT Sangkuriang.
TARIQ KHALIL lives and works in Indonesia. His photographs—always about buildings and their histories—have been exhibited as solo and group shows in the UK, Dubai, Jakarta, and Athens. For around seven years Tariq has taken whatever opportunity has come his way to make Retronesia, which is currently available on Amazon only. It has been featured in Kompas, Indonesia's national Tempo, Vice News, the BBC and the Sydney Morning Herald.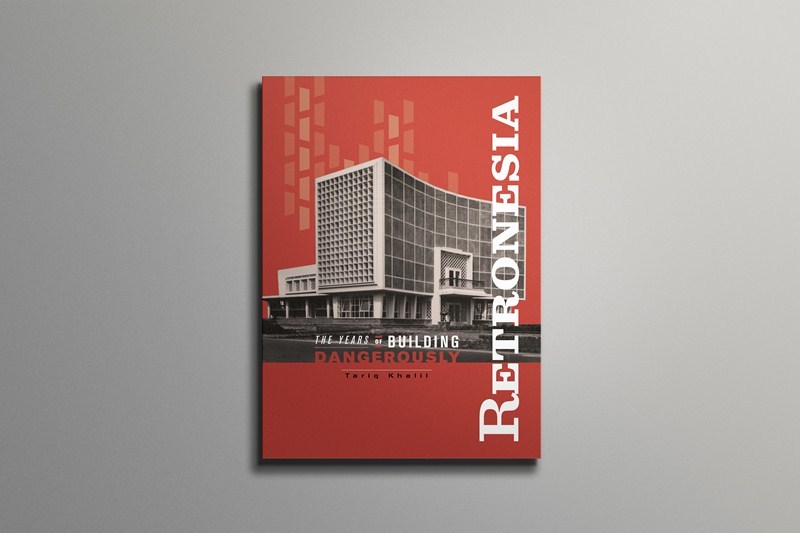 Retronesia was launched at the Ubud Writers Festival in October 2018 and It is available in bookshops by December 2018. See more of Retronesia on Facebook and Instagram.