There's a common thread in self, art and life, and that thread is visible through an exhibition entitled "Y: Collect 2.0", held at the RUCI Art Space in Kebayoran Baru, South Jakarta, from 17 March to 9 April.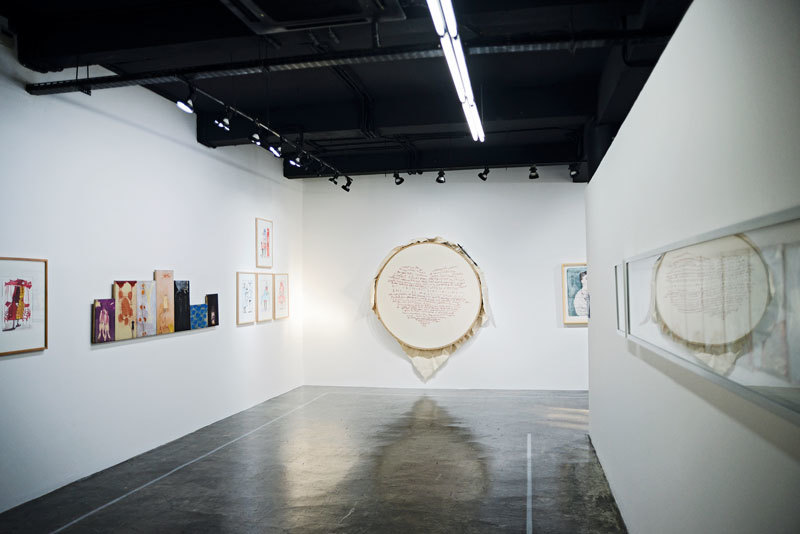 The display also aims to introduce to the public the philosophy behind art collecting.
"As Indonesia's contemporary art evolves, there's a need to keep the discourse of private collecting relevant," said RUCI Art Space Director Melin Merril.
"It is through the separate but collective act of collecting that a living culture is advanced. Therefore as a gallery, an extension of cultural body, it is important to provide an open platform to public on the topic of art and art collecting."
Lending their contemporary art collections are Paula Dewiyanti, S. Santosa, Dian Sastrowardoyo, Marissa Soeryadjaya and Simon Tan, public figures cum passionate art collectors. Among their collections are works by notable artists such as Agung "Agugn" Prabowo, Agus Suwage, Eddie Hara, Handiwirman Saputra, Octora Chan, Wisnu Auri and Wiyoga Muhardanto.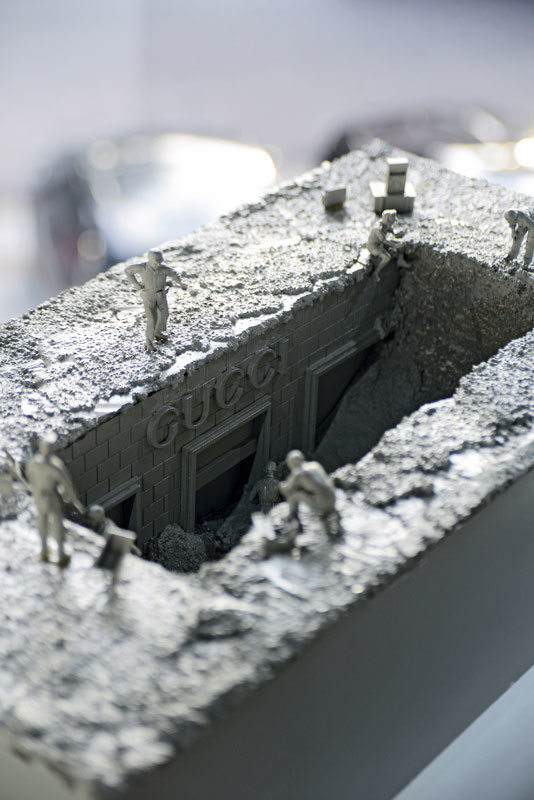 Curated by Grace Samboh, the biannual event is divided into three themes: Self, Art and Life.
"Based on interviews and researches we did on the collectors, we found that most of them went through similar phases in terms of art collecting. First there was this phase when they asked themselves, 'What does this mean?', 'Why should I spend my money on this piece of art?' and 'To which direction my passion will develop?'" Merril told NOW! Jakarta at the opening.
The works on display are arranged to reflect those phases — starting from how the collections intimately relate to their owners (Self Section), the artistic value in each piece (Art Section) and how the artworks promote the idea of life itself (Life Section).
One of the most visible items at the exhibition is a self-portrait painting of a famous Mexican artist Frida Kahlo, made by Agus Suwage and now owned by notable Indonesian actress Dian Sastrowardoyo, who's also an avid art collector. According to Merril, Kahlo is a figure whose personality Dian looks up to.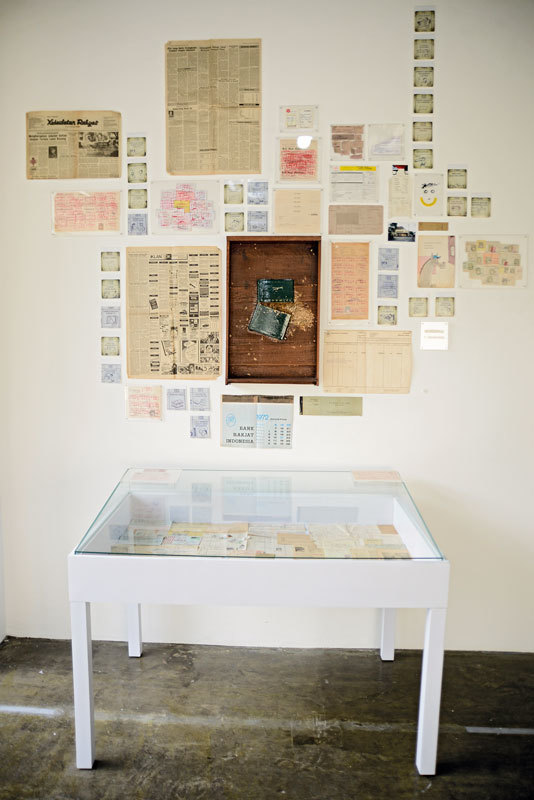 Another painting, owned by Simon Tan, shows a little girl wearing a daredevil helmet, glasses, white shirt, motorcyclist black leather jacket, red shorts, long black socks and a pair of yellow cowboy boots. Painted by Cinanti Astria Johansyah and hilariously entitled "Cocok Gak, Beb?" ("Does it fit me, babe?"), it reminds Tan of a perennial question posed by his wife and children.
Aside from paintings, there are also other items made from papers, clay, metal, concrete and even used toothbrushes and syringes. One of them is a giant embroidery entitled "Private Invitation", created by Octora Chan and owned by Paula Dewiyanti. The work speaks of the complexities of being a woman through statements such as "I grew in pain and was raised in a very hard way. Now I understand why they did it. It was to make me strong, against male industries, racist society". The quotes are carefully sewn on the surface of a canvas using red thread, in the shape of a heart.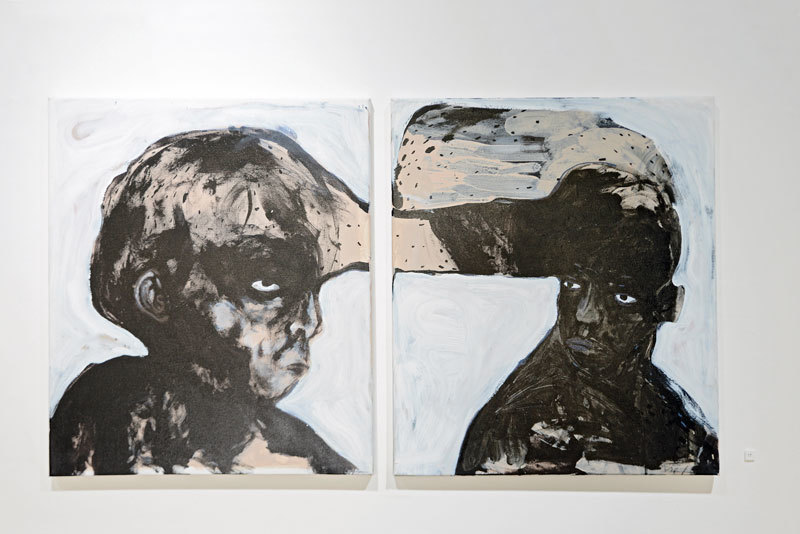 Another in-your-face artwork, made by Wiyoga Muhardhanto and owned by S. Santosa, comes as a concrete brick with an open gap in the middle showing a Gucci store that's almost completely buried in the ground, with some men trying to unearth it. Next to the 'excavation site' are three stylish syringes fully covered with logos of the luxury brand – a symbolic criticism of consumerism. It is called "Archaeological Fact of Gucci" and "Dispossable Gucci".
RUCI Art Space
Jl. Suryo No. 49, Kebayoran Baru, South Jakarta
www.ruciart.com
[email protected]
Instagram: @ruci.art