The vast oceans of Indonesia contain a lot of marine resources - among others sea pearls, which have high economic value. According to the Indonesian Ministry of Marine Affairs and Fisheries, when it comes to South Sea Pearls, Indonesia is on top of the list as a producer in the world's pearl market. But unfortunately, it's not in line with the trade sector caused by the fact that many of Indonesia's best quality pearls are shipped to other countries and undergo a rebranding process.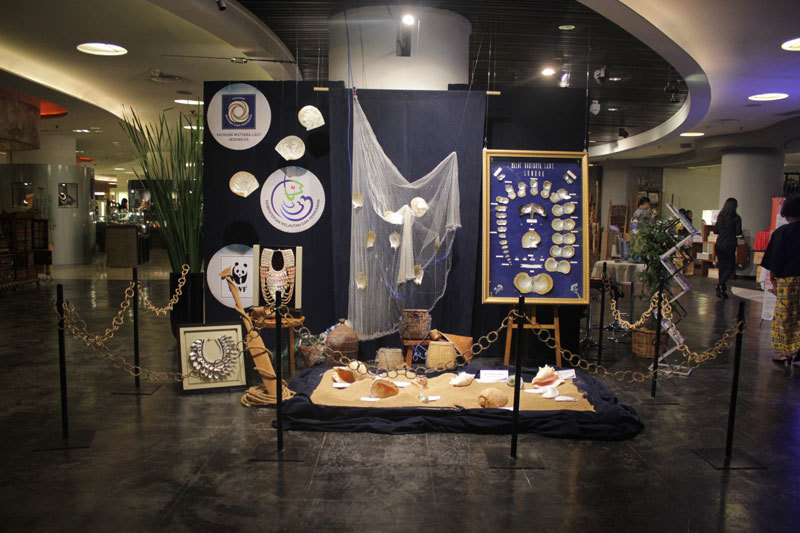 To shed more light on this issue, Alun Alun Indonesia together with the Ministry, the Indonesia Sea Pearl Foundation (Yayasan Mutiara Laut Indonesia) and WWF Indonesia currently hold an exhibition titled "Kilau Mutiara & Pesona Biota Laut Indonesia" (The Luster of Pearls and Wonders of Indonesia's Marine Life) at Alun-Alun Indonesia Gallery, West Mall 3rd Floor, Grand Indonesia, Jakarta, which runs until March 30.
An inspiring talkshow featuring prominent speakers Slamet Soebjakto (Director General Aquaculture of Ministry of Maritime Affairs and Fisheries Republic of Indonesia), Nuniek Anurningsing (Supervisor of Indonesia Sea Pearl Foundation), Veda Santiaji (Deputy Director Coral Triangle Program WWF-Indonesia) and Pincky Sudarman (CEO Alun Alun Indonesia) opened the event. During the discussion, speakers reminded the audience that high quality sea pearls can only be produced from healthy oysters, living and breeding in a healthy environment, particularly in the area of coral reef ecosystems. As one of the coral triangle countries, Indonesia can support the activities of the sea pearl farming industry in order to ensure the production of high quality South Sea pearls. Moreover, the government has designated 20 million hectares of marine conservation area.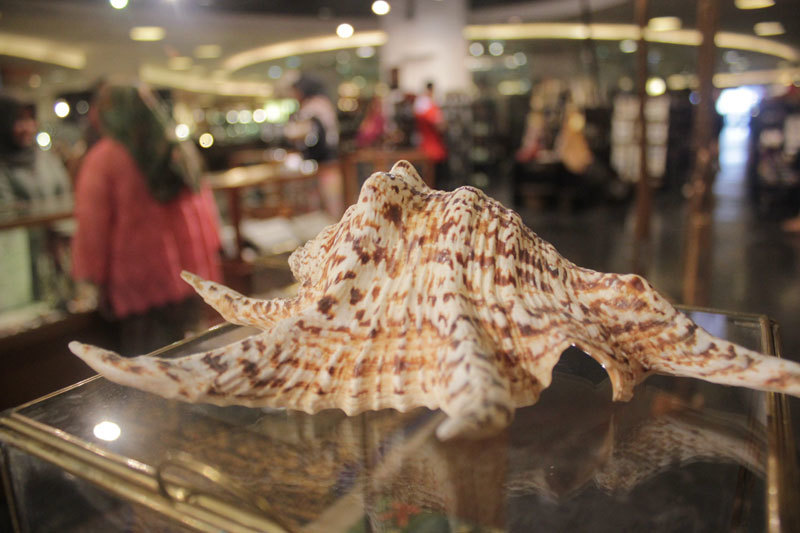 The exhibition aims to introduce the quality of Indonesia's South Sea Pearls and other marine products to a wider audience, so they can learn to appreciate it. Here, they can learn how to buy good products, keep and preserve the sea, run a sustainable business and stay clear of artificial or synthetic pearls.
The opening of the event continued with a fashion show that presented various kinds of South Sea Pearls jewelries like bracelets, rings, earrings, necklaces and brooches, all of which were products of Aulia, Maisya and Charma.
Throughout the course of the exhibition, organizers are holding more events such as a Cooking Demo with Arafura, Beauty Class by Martha Tilaar, Pearls Clinic, Story Telling with Uncle Gerry, the seminar "The Potential of Marine Aquaculture" organized by the Indonesian Ministry of Maritime Affairs and Fisheries, Story Telling by Kleting, a mini concert by We Love ABC Band and a Molecular Gastronomy Cooking Demo by Chef Andrian Ishak.