"Making and creating has been part of my being since I was two years old. It is my way of understanding and genuinely reflecting. The idea of sustaining from something that you naturally need for self-development is a very weird concept to me," Natisa Jones explained about what appeared in her mind as she prepared for her first solo exhibition held at the Ruci Art Space in South Jakarta at the end of 2016.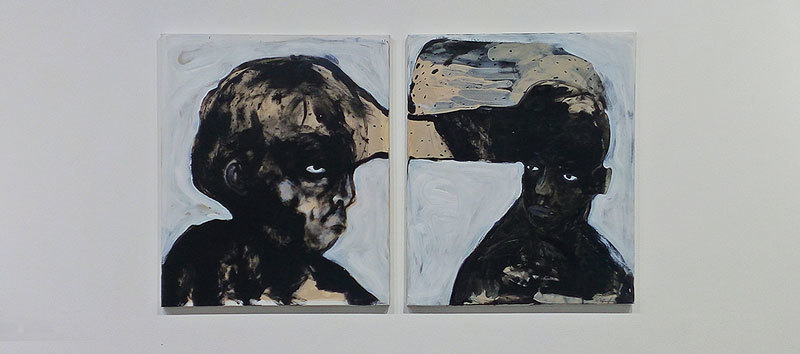 Tough Romance, the title of the exhibition, stemmed from a "conversation" between her inner child and adult self. "As we get older and become more indoctrinated by society, we often become out of tune with our inner child. In my own personal reality, I was dealing with trying to make sense of sustaining off of my art, and not losing purity in the process. Realizing that even the pure, magic and transcendental elements I personally find in art, that I hold so dear to me, still have go through and be squeezed into this pipe of the systematic world, if it were to be a career and if I were to use it to connect to and reach more people," she said. This notion is a "philosophy" which she has formed for herself in 2014, when she was 24, in order to be able to cope with her coming of age.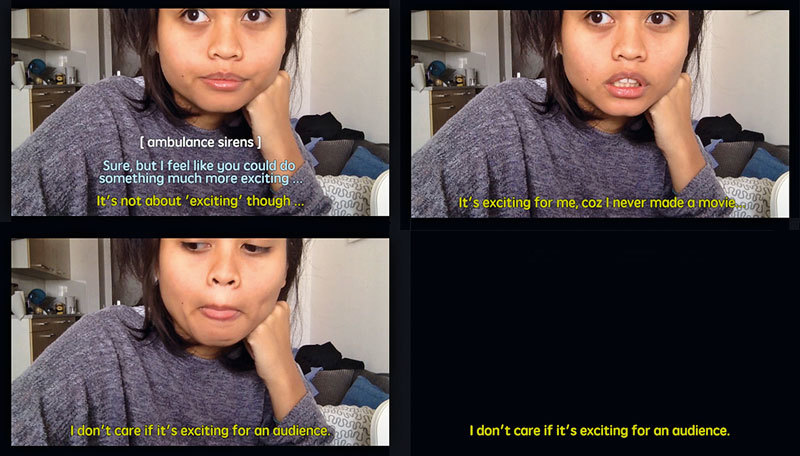 Born in Jakarta, Natisa spent most of her childhood in Bali. She completed her Visual Art diploma studies in Chiang Mai, Thailand and obtained her Bachelor's of Fine Arts at the Royal Melbourne Institute of Technology, Australia. Her works explore themes concerning identity and inquiries into the human condition. They have become a platform for her to confront her inner dialogue where she draws parallels between human experience and her creative process, a relationship which to her, informs one another.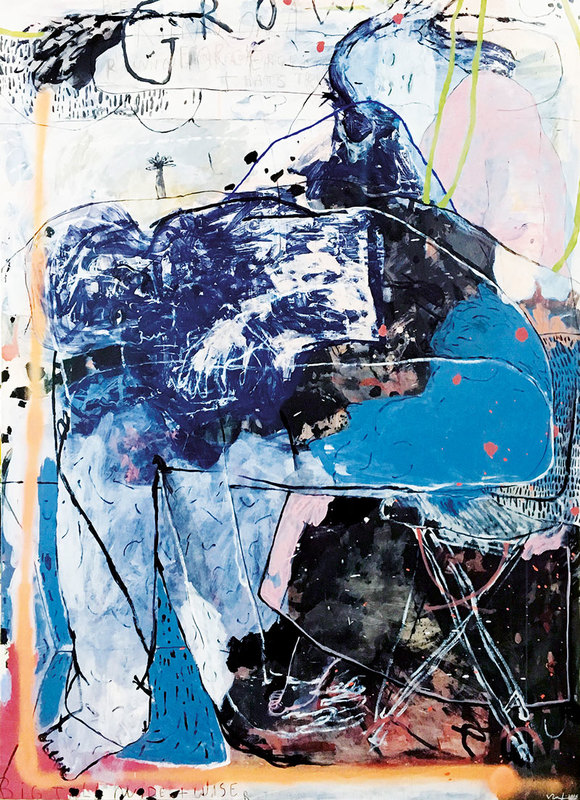 "Often when I paint or create and the fear starts to spill in, I return to a space of being five years old to remind myself of the freedom that I have as an artist and as a person, in expression. Again, of course as an adult I can't help but be aware of my context, my situation and my skills have developed - but I still aim to approach the canvas with the same attitude as that of a child. My inner child plays an essential role in the way I approach art-making," she said.
On the gallery walls we can see some large canvases and smaller works on paper. The pieces are filled with colours, lines and sometimes words. Sometimes human figures appear in the paintings, but they might not necessarily be representations of actual humans. Instead they might be representations of Natisa's feelings or thoughts.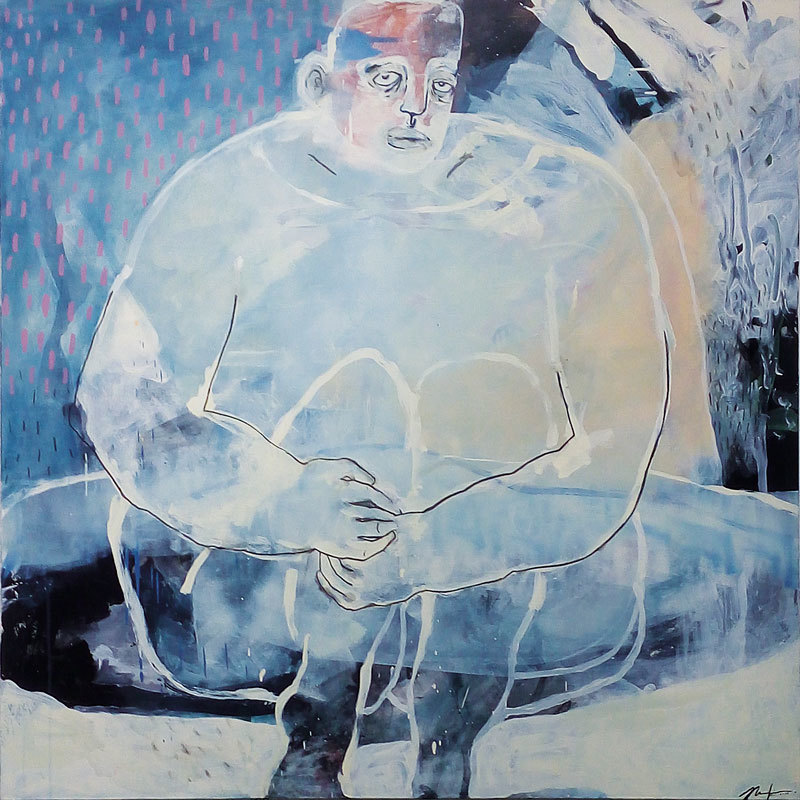 "For Natisa, painting on a large canvas is important to providing enough expressive landscape for emotions and feelings to resolve. Paper works have significance, they capture fleeting thoughts and moments, even though as a medium, it is more challenging and less forgiving," observed RucigalleristMelinMerill. Many of Natisa'snote books can be seen in a vitrine. In them, there would be even more of the artist's fleeting thoughts and sketches, recorded for her to look back to once in a while.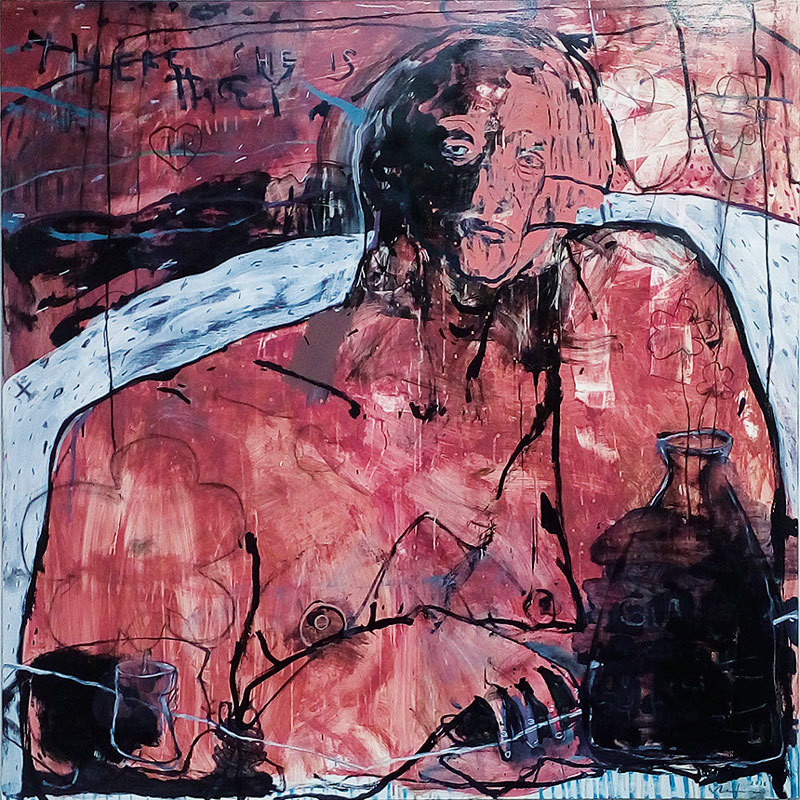 While her paintings appear prominently in the exhibition, it also includes a video she created. Entitled "Coz I Like Movies", it was created using the same methodology as her paintings. She started without having a preconceived notion about the end product of the video. She started with an audio recording of a conversation with her boyfriend Olivier regarding her art, which has been Natisa's unique way of revisiting certain issues that she likes to explore. Then they made a video recording of their follow up conversation about the matter. It became an exploration of her art, which she usually creates using acrylics and charcoal on canvas, but this time she uses video as her medium.
What we can admire about Natisa is in fact her frankness and her resilience in facing conventions with which she is not familiar. By resisting this new external "force" she is able able to create her own rules, which she adopts as her own. "I'm not very good with rules. Other people's rules. My heart is the strongest rule. I can't argue or bargain with it," she claimed.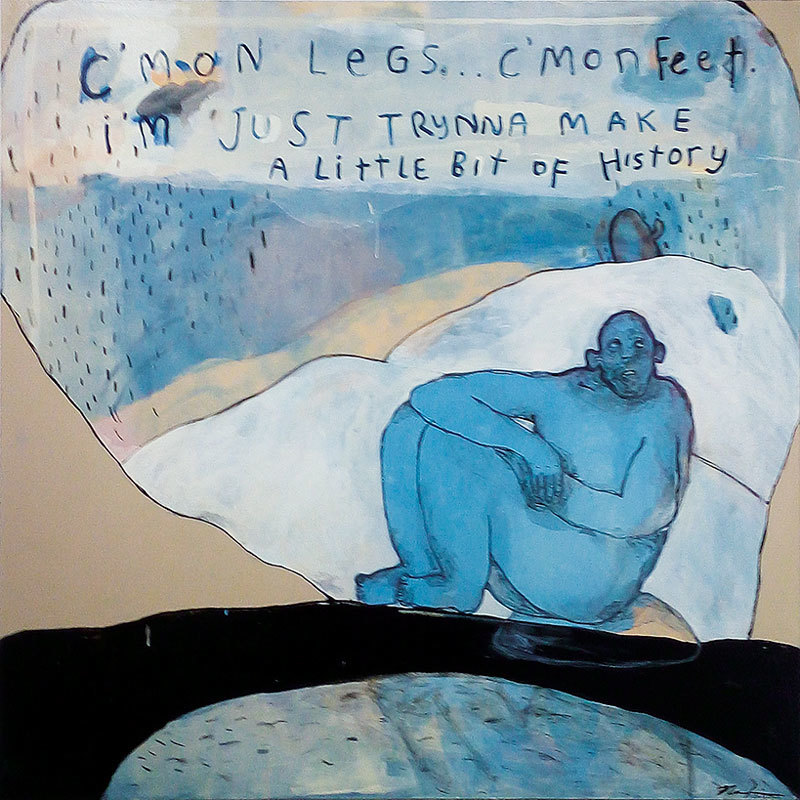 When asked if Tough Romance was her first exhibition, she admitted that it was her first "grown up" solo exhibition. I guess it meant that as a younger child she had a solo exhibition previously. In any case, there is no doubt that Natisa will have many more exhibitions in the future. In any event, I hope that her inner child will continue to be predominant in all the paintings she creates, even after this "coming of age" exhibition.