Keeping the flickering flame of literature alight is a challenge in any country given all the distractions of modern life. Why read a complex novel when Angry Birds are tweeting you? Who needs poetry when you need to post what you had for breakfast on Instagram?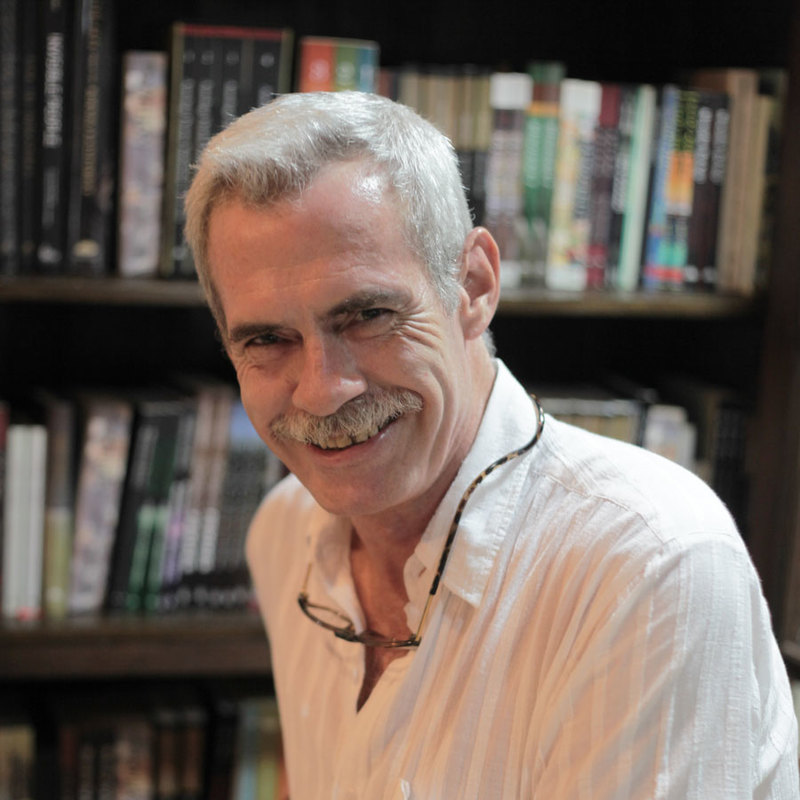 Literature requires literacy; an asset in increasingly short supply as echoing opinions from dubious sources with like-minded people in divisive ways on Facebook becomes the norm.
Despite all that headwind, The Lontar Foundation is taking Indonesian literature, almost obscure by definition, and translating it into English for markets that are often much removed from their own culture, let alone Indonesia's. Although they would never even think it because they are drawn to their work like moths to a flame, the people at Lontar are heroes for their tireless promotion of Indonesian prose and poetry for over 30 years.
An independent, non-profit based in Jakarta, Lontar's primary goals are to translate Indonesian literature; further stimulate its development by making it accessible to an international audience; and preserve Indonesia's literary record for future generations. Lontar is the only organisation in the world to do so and it is now integral to Indonesia's cultural scene via a wide range of accomplishments here and abroad.
A look at Lontar's website is to be immediately enlightened as to Indonesian authors whose work would largely be forgotten except by the most ardent of scholars. Take for example Lontar's current "Author of the Month," Marco Kartodikromo.

Mas Marco, as he was known, was born in 1890 and as a journalist and writer in the early 1900s "was the first Indonesian writer to openly criticise the Dutch colonial government and the country's pervasive feudalism. He is also considered to be the first Indonesian writer to consciously depict class struggles in his work."
One can imagine that from Marco's work some of the first seeds of liberation began to grow in the minds of Indonesia's first president, Soekarno, and the various revolutionary groups forming in the lead-up to the country's declaration and subsequent fight for independence in 1945.
John McGlynn, an American who has lived in Indonesia for over 40 years, started Lontar's important labor of love in 1987. Now! Jakarta reached John by email shortly after he returned from the 2018 London Book Fair:
What was the inspiration for starting Lontar in 1987 and what were some of your first projects?
Lontar was born from the idea that literature is better capable of revealing truth than the mass media. I came to Indonesia in 1977 and in the decade between my arrival and the time I founded Lontar, in 1987, most of the news purveyed by the mass media about Indonesia was negative. Through Lontar, I sought another way of spreading a more balanced picture of the country I had come to love.
Other than translation of Indonesian literature, what other cultural areas is Lontar involved with?
Though primarily involved in the publication of over 200 literary translations, Lontar has, over the years, become involved in numerous related projects: video documentation of Indonesian authors, for instance; the recording of oral literatures; manuscript preservation; the promotion of other forms of Indonesian culture; and, last but not least, the encouragement of freedom of expression. The focus of Lontar's publications programme is on literary work considered by Indonesians themselves to be part of the canon of Indonesian literature. Recognising, however, that there are numerous young authors worthy of attention, I established another imprint called BTW —"By the Way"— in which we include samples of work by younger authors as well.
What connections does Lontar have with schools and universities in Indonesia?
Lontar has no direct link with Indonesian universities, but we have worked with many—giving lectures on Indonesian literary history, conducting translation workshops and, in cooperation with Wikimedia, teaching college students how to write biographies of Indonesian literary figures. Because of our work, several hundred Indonesian authors now have their own entry in Wikipedia.
What does the future look like for Lontar?
The future remains as it has for the past 30 years: completely uncertain. Profits from the sale of our publications is minimal; we receive no government funding; and few corporations see "literature" as a worthy recipient of CSR funding. Frankly, without some kind of miracle, once I retire I cannot predict how long Lontar will be able to survive.
_______
Text by William Woodruff. This article is originally from paper. Read NOW!Jakarta Magazine May 2018 issue "Building Future Leader". Available at selected bookstore or SUBSCRIBE here.