Ruci Art Space, a repository of emerging and established artists to display their creations, held the third installment of their Y: Collect 3.0 Exhibition.
Curated by Grace Samboh, this exhibition brought together artists, curators, galleries, collectors and art institutions. The art exhibited this time uses a timeline of art travel in Indonesia. NOW! Jakarta spoke to the artists and collectors about their work, their inspirations, and advice for new collectors.
Soemardja Gallery (Galeri Soemardja)
"Galeri Soemardja's collection on display are the works by GROUP 18, a compilation of printmaking works from artists and lecturer in ITB's Faculty of Art. The techniques are what we call silk-screen, made in 1971. Galeri Soemardja is not only an exhibition space, we have a collection of works and archives too. For a few years now, Galeri Soemardja has focused on history. One of it is by collecting works of art by our lecturers, especially from the early generations. GROUP 18's works are one of them.
One of the interesting things from Galeri Soemardja's collection is works by ITB's artists during their college years. We have few of Ahmad Sadali's, Mochtar Apin's, Soedjoko's, Eddie Kartasubarna's, and many more."
Wiyu Wahono
"My collection should become the 'witness of time'. I strongly believe that good artwork is a visual reflection of our era, in which we are living. And every era has its zeitgeist (spirit of the era). In the future, people will look back to our time and describe our time with its specific spirit. My collection should conform with the zeitgeist."
Rismilliana Wijayanti
"There are many motivations behind the act of art collecting, such as for self-enjoyment, investment, ambition, simply to be a part economic cycle, or a nobler mission like saving the artworks with contents (aesthetic, history, etc); whatever the reason is still a legitimate reason. I think the motivation behind art collecting must be started with the closer ones to oneself. A good collector, in my opinion, is a collector that has a vast knowledge about the background of the artworks and can tell stories about the works."
Nasirun
"I look for, or track, artworks with historical values. Each work of my collection is to educate artist regeneration, society and public in broader sense. The artworks of my teachers, self-taught artists, senior artist, and also other publicly-known artists that I collect started from my sincere wish to respect and re-educate myself through the works they left behind."

OHD Museum
"I started collecting modern Indonesian art, when Indonesian contemporary art was not in the market yet. I was one of the first collectors who started acquiring works by contemporary Indonesian artists and supported them. Hence, the power of my collection is in the works by Indonesian modern artists and early works of Indonesian contemporary artists. The collection is very historical and most comprehensive.
I am inspired by great works rather than great names. Great works are everlasting, unforgettable and will always be in your heart.
A collection that has a canonizing role appeals me most. It needs vision and intuition besides knowledge to build such a collection which money cannot buy."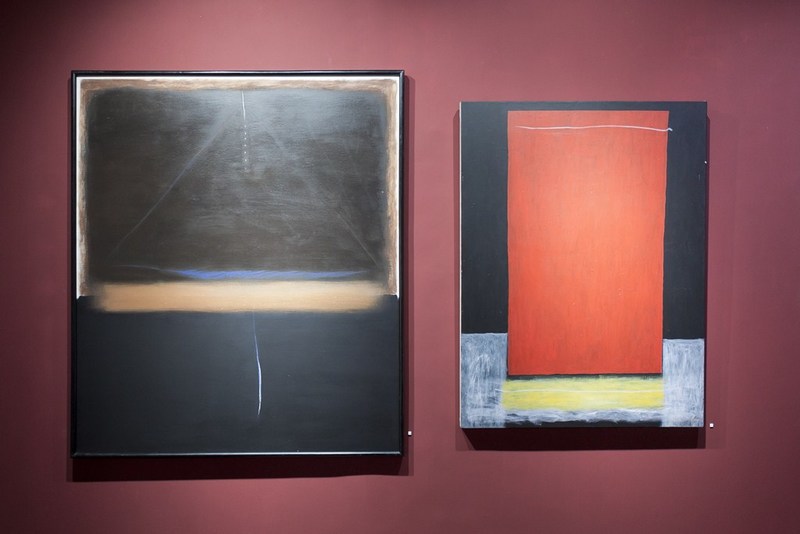 ---
Y: Collect 3.0 Exhibition happens until 28 April 2019. For more information, visit http://ruciart.com/