Tulus Warsito has been known for his paintings that feature optical illusions for decades. Even though he has also experimented with other visual expressions, he continues his explorations of optical illusions, which he first developed in 1978, until today.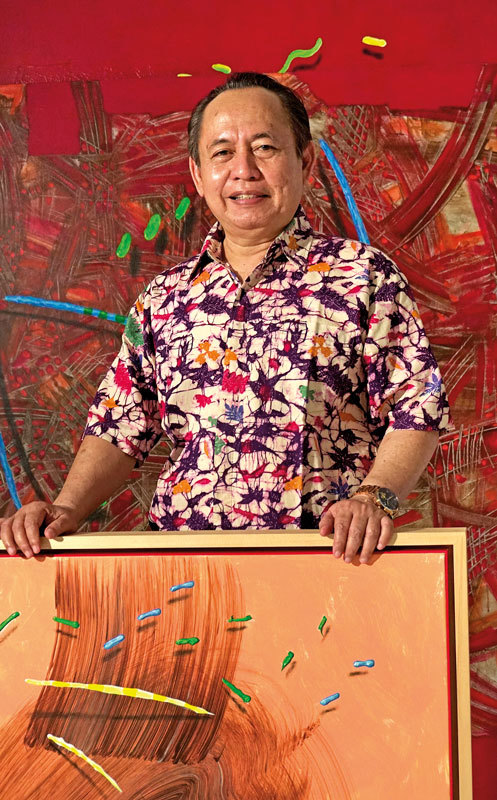 The artworks presented in Fatamorgana, his solo exhibition, which is being shown at Albert Gallery from November 11-24, 2017, includes both his regular acrylics on rectangular or square canvases and his irregular acrylics on metal in formats that follow the form of the objects he paints.
Born in Sragen, Central Jawa, 10 October 1953, Tulus entered Yogyakarta's Sekolah Tinggi Seni Rupa Indonesia/Akademi Seni Rupa Indonesia (STSRI/ASRI) (known today as Institut Seni Indonesia/ISI) in 1972. Although today he is known primarily as a painter, at ASRI he majored in sculpture.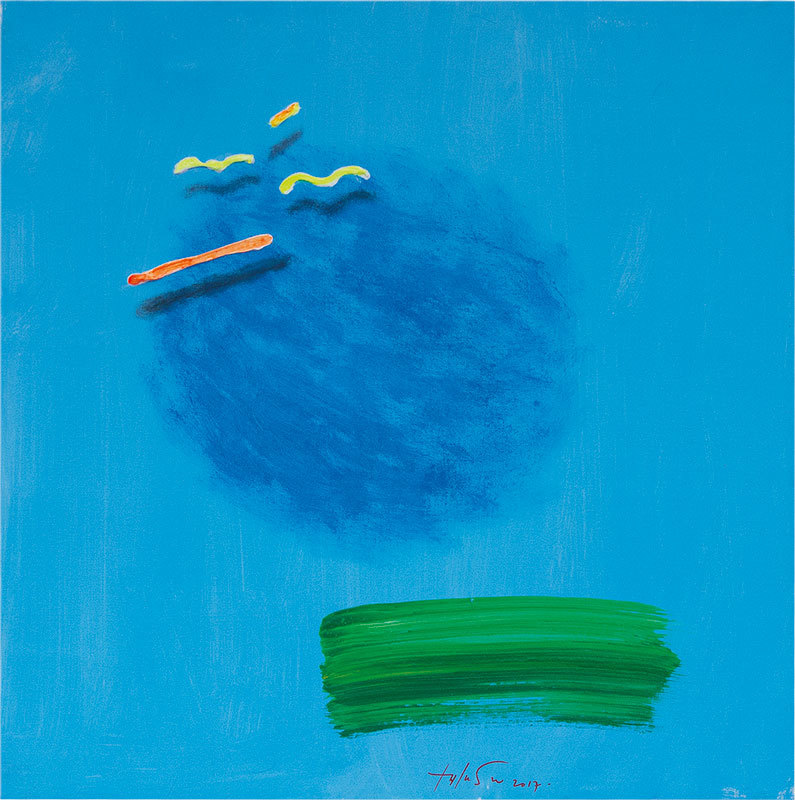 Responding to the popularity of batik, he joined studios producing batik in 1973. During that time, Amri Yahya was famous for his batik art, fine art works created using the batik technique. Instead of filling his "canvas" with intricate traditional motifs, Amri made simple abstract compositions of expressive "strokes" of colours. His works inspired many batik artists, including Tulus. While Tulus admired Amri's simple compositions, he decided to use his own plastic approach and experimented with batik as an art form.
In 1975 Tulus Warsito's batik painting was selected as one of top four in an international competition held by University of Oregon, Eugene, Oregon. Two years later, Tulus taught batik painting at Pierson College, Yale University, New Haven, Connecticut, as well as at other venues in Connecticut and Rhode Island.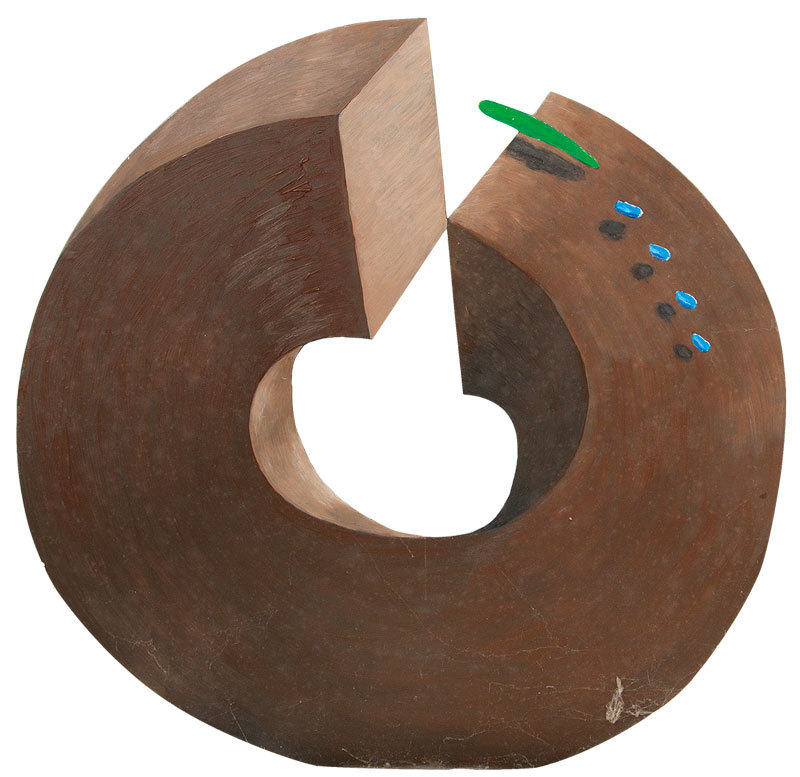 The following year, he felt that batik painting was restrictive as it tended to be two-dimensional. Bored with the flatness of the batik artworks he created, he started exploring ways of making them visually more interesting. From his experience teaching at Pierson College, he learnt not only to rely on feelings but also to put forth ideas. Inspired by his experience sculptures, Tulus turned spatial depth into visual depth through the use of shadow. He started adding the painting of the shadows of the elements he wanted to bring forth in his painting.
"In my paintings, the 'shadows' actually cannot be considered as shadows, but instead the repetition of forms: solid objects that are followed by other similar forms that appear rather fuzzy. Presented in contrasting colour compositions, the naked eye has difficulty in detecting which are the real dimensions, so that what stands out is an illusion of three dimensional, spatial depth," he explained.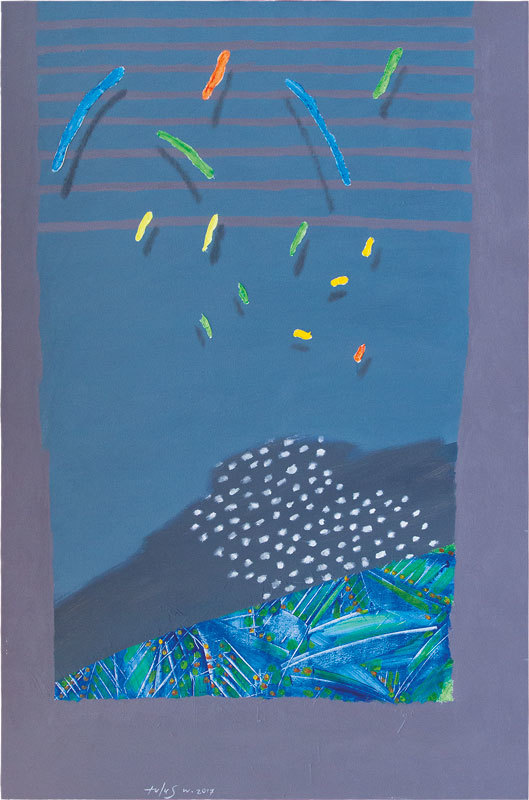 Realising that he never completed his education at ASRI, in the 1980s Tulus went on to study International Relations at Gajah Mada University in Yogyakarta, graduating in 1987. In the 1990s he took his Masters Degree and then continued to participate in a doctoral programme. He received his Ph.D in 2005. Despite his academic commitments, he still continued to paint and consistently painted using his illusions of spatial depth.
In 2008, he received his Professorship in Politics, Cultural Diplomacy and International Politics from the Muhammadiyah University in Yogyakarta. In the same year, thirty years after he started painting using his spatial depth illusion technique, he experimented on something new. He wanted to break away from the traditional rectangular format of modern painting and paint on a form that could present a more three dimensional, plastic impression. Initially he tried making it using paper, but failed because the material was not strong enough to hold the forms he wanted to make. After a few experiments, he finally succeeded in using metal (aluminum and steel). Although they appear like sculptures, Tulus considers them as paintings.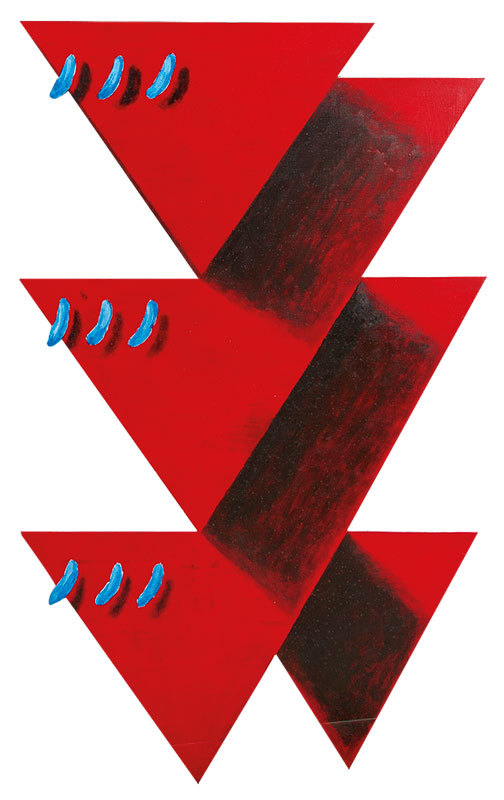 Starting from batik, an art craft closely related to the Yogya school's Decorativism, Tulus developed a unique form of abstraction. The abstract forms no longer remain as artistic abstractions, but become dimensional forms that seem to exist in a three dimensional habitat, but actually only exist in two dimensions. Although physically they are only two dimensional, conceptually Tulus Warsito's paintings are explorations of dimensions, not only one, two or three dimensions, but potentially can be extended to the fourth dimension as well. We await to see his next explorations, sooner rather than later.
Fatamorgana is on show at Albert Gallery, Jl. Jalur Sutera Kavling 16A No 7, Alam Sutera, Tangerang, from November 11-24th, 2017.