Divisi 62, a Jakarta-based group of artists explores the meaning of being Indonesian at an exhibit entitled "Paripurna". Held at Ruci Art Space, South Jakarta, the artworks are an extension of material from the archives of history which form a compelling narrative to examine the core of nationality today.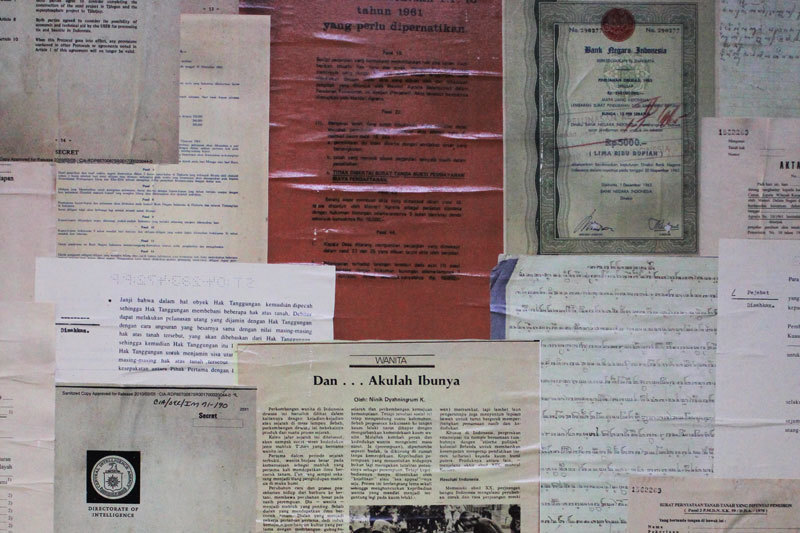 Presented in 9 mixed media works, the Divisi 62 feature their signature pieces by using music, visual arts, photography, anthropology, and graphic design. The various backgrounds of the artists successfully entertain young art enthusiasts to look deeper into the discourse of fundamental question of "What is Indonesia?"
In this era of globalisation and mass reproduced culture, sometimes people are confused about the true identity of Indonesia as the line between global and local are blurred. Through the exhibition, traditional cultural elements and historical archive are collected as the matter of fact finding, then produced in variety of medium to breakdown how far modern culture influence the common perception of Indonesia.
Divisi 62's artist Harsya Wahono and his friends combined the archived speeches of previous Indonesian Presidents to seek the message through the appearance of public leaders on how they describe Indonesia through videos played on vintage television sets.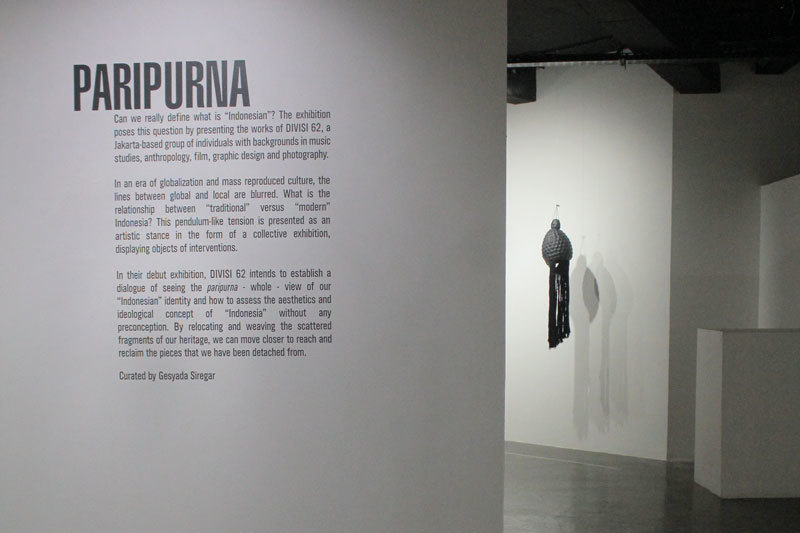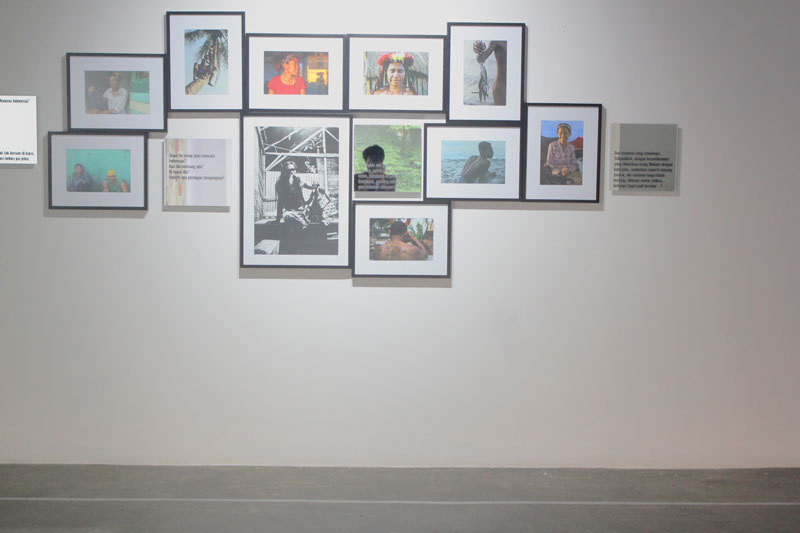 Photographer Danishwara Nathaniel compiled his portrait photographs which show many different faces of Indonesian people from various regions. He uses a mirror with written message from the quotation from Mochtar Lubis' 1977 book, "Manusia Indonesia". His intention is to show audiences that they are being photographed with others.
"My vision is simple, I want people to see themselves being photographed with other Indonesian faces that I took when I travel across the country," said Nathaniel who is also a anthropology researcher.
Exhibition curator, Gesyada Siregar tries to construct the relationship between traditional versus modern, as she metaphors the process with pendulum-like tension. Siregar said, the exhibitions presents various questions and ambiguities about Indonesian identity.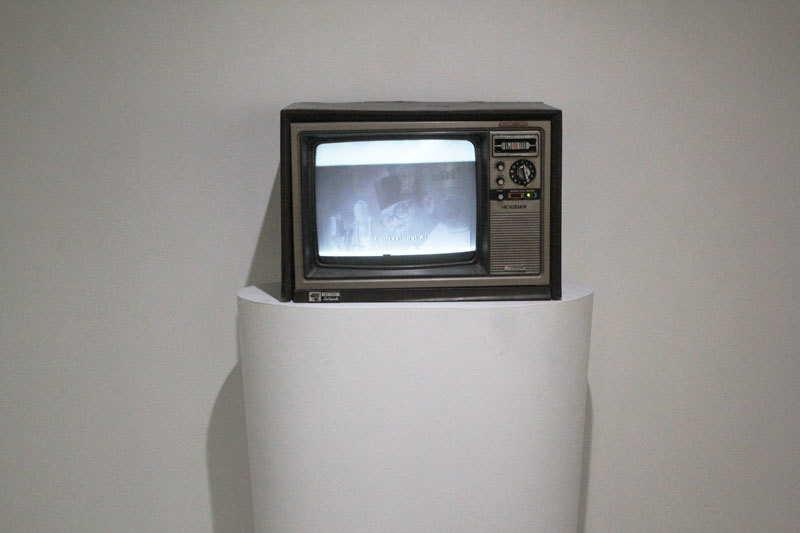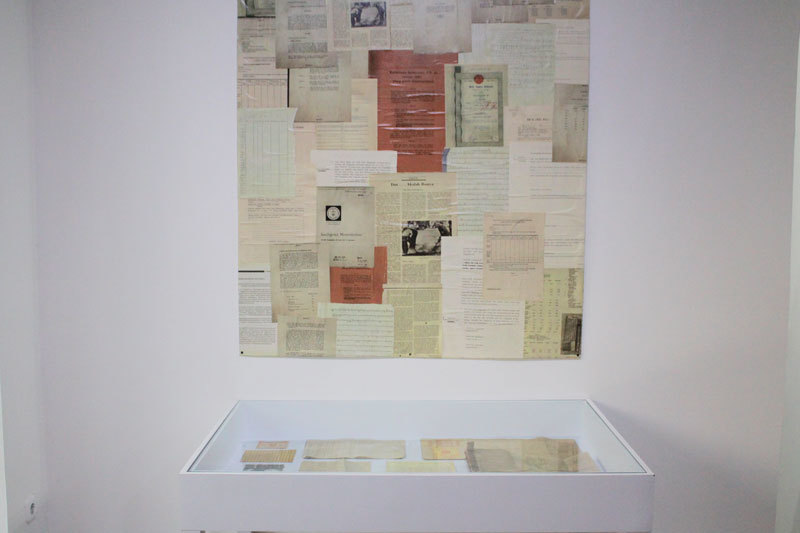 "In their debut exhibition, Divisi 62 intends to establish dialogue of seeing "Paripurna" (Complete) by presenting the view of an "Indonesian" identity and how to assess the aesthetics with the ideological concept of "Indonesia" without any preconception.
According to her, Divisi 62 consists of diverse people from different backgrounds who challenge themselves with the theme of "Identity searching" through the display of new media and object intervention.
"For example, on the first artwork "Riwayat", we can see our predecessors married other race and tribes, making us mixed. There is always tension until today like we see pendulum. This process will always be reproduced the culture especially in the information and technology era," she added.

The PARIPURNA exhibition runs until 10 June at Ruci Art Space, South Jakarta. Visit Ruci Art Space on the website http://ruciart.com/.