The Goethe-Institut needs no introduction: one of the busiest and most thriving cultural centres in the country, it has attracted German language students and aficionados of German culture for several decades.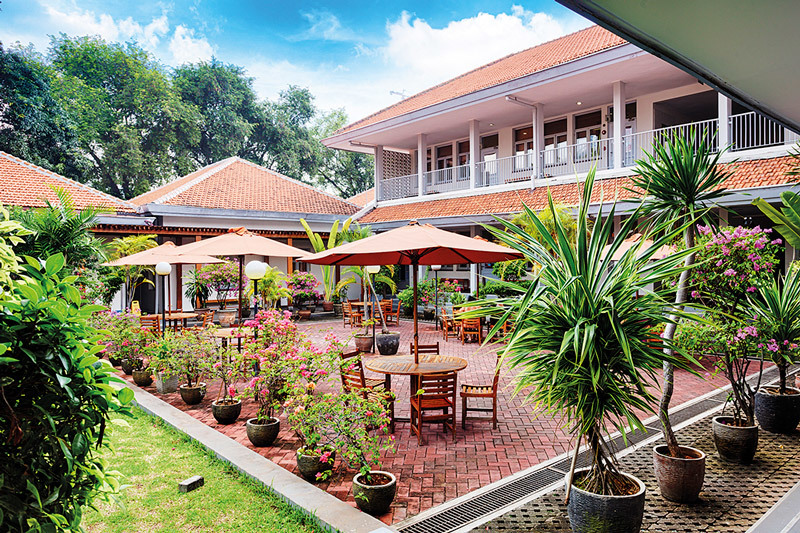 With institutes in Jakarta and Bandung as well as the "Wisma Jerman" in Surabaya, the Goethe-Institut Indonesien has served as major focus point on Germany for people from across the country. The Goethe-Institut in Jakarta has an even bigger responsibility that goes beyond Indonesia's borders, as it coordinates all activities for the Goethe-Institut in Southeast Asia, Australia and New Zealand.
The German language is in high demand: every year, Indonesians flock to the Goethe-Institut to sign up for its language classes, with most of them wanting to study or work in Germany. More than offering language courses on its premises, the Goethe-Institut also fosters German language learning at schools and universities and offers consultations and guidance as well as continuing education and seminars for teachers.
The Goethe-Institut libraries in Jakarta and Bandung provide books, music, films and magazines from and about Germany. Novels by contemporary authors as well as a selection of classic literature provide an insight into life in Germany. E-papers and apps for learning German are also available.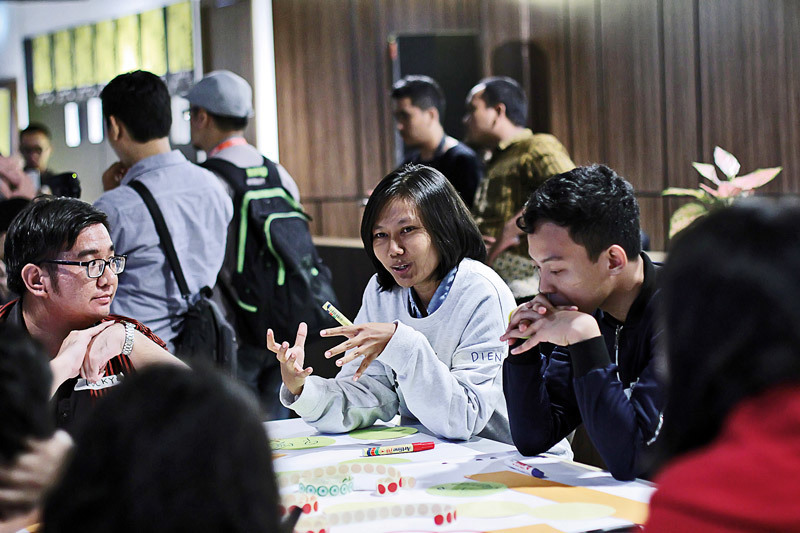 In addition to German language classes, the Goethe-Institut Indonesien is well known for organizing inspiring events and projects with a main focus on cultural exchange and dialogue. It is a place where cultural players from Germany, Indonesia and the rest of the world meet and engage.
With the goal to raise current, relevant and important themes, the Goethe-Institut continuously provides the opportunity for new voices to be heard. In recent years, the cultural work of the Goethe-Institut in Indonesia focused on the areas of film, dance, music and cultural preservation.
Among the highlights this year was the ambitious project "5 Islands/ 5 Villages". In the project's first phase, German film students traveled to remote islands in Indonesia for a limited time to shoot a short film, and in return, Indonesian film students discovered five small villages in Germany through the lens of their cameras.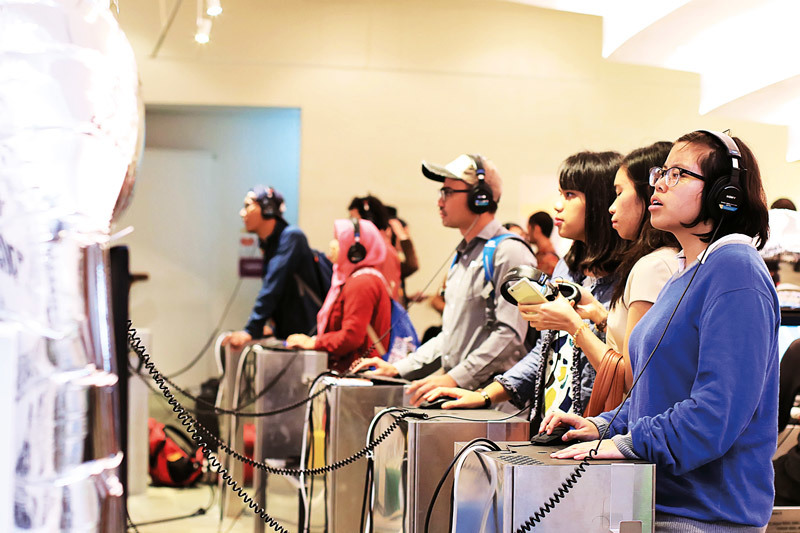 IKAT/eCUT explored the past, present and future of textiles in Southeast Asia, Australia and New Zealand. Through different activities, it looked at the cultural potency of textiles in many fields – from arts to design and from tradition to technology.
Alur Bunyi, as part of the performance series "Listening Differently", is a musical series that was first launched in August. Striving to create a unique and anti-mainstream musical experience, the monthly performances offer an underlying theme of juxtaposing electronic music with other genres.
Many of the events take place at the institute's own auditorium, better known as GoetheHaus, with a capacity for an audience of 300. Thanks to its long-established partnerships with communities and organizations throughout Indonesia, the Goethe-Institut also hosts events in other cities across the archipelago.
If you appreciate all things German and like intercultural exchange and dialogue, the Goethe-Institut is definitely the place to be!
Goethe-Institut Jakarta
Jl. Sam Ratulangi 9-15
Menteng, Central Jakarta
T: +62-21 2355 0208
www.goethe.de/jakarta