Goethe Institut has been the epitome of Germany in the eyes of the world where the cultural centre, represented in many locations across the world, including in Indonesia, has become a popular destination among creative, academia, and the public in general. The cultural centre is the gateway to German language and literature, as well as a comprehensive platform that provides collaboration, exchange, and research.
In a time of crisis and social restriction, the body of the institution responded to the current situation by shifting their 2020 agenda to a variety of virtual programmes designed for those who stay at home so everyone is able to participate.
Before the pandemic hit Indonesia, GoetheHaus remained active on its offline event that gathered crowds from different generations who came to art demonstrations, lectures, and workshops in Jakarta and Bandung. Kicking off 2020 with an exhibition and live performance of The Interests are at Stake, Goethe also invited numerous figures to the house, namely artist Julian Rosefeldt for a presentation in collaboration with Museum MACAN and Claudia Bosse who presented site-specific installations and performances.
As the mobility is regulated under health protocols, the German cultural Institute led by Dr. Stefan Dreyer adjusted its one-year agenda to the digital platform with its initial virtual programme of distance learning course for German language. Even Though some events must be postponed and some others cancelled, GoetheHaus successfully maintained the digital transition to run a number of agendas, such as lecture and discussion about Gamelan and the West, a conference about Digital Discourse: Privacy in the Age of Data Capitalism, seminars that address open cultural data in Indonesia, and many other online events that allows one to enrich their knowledge.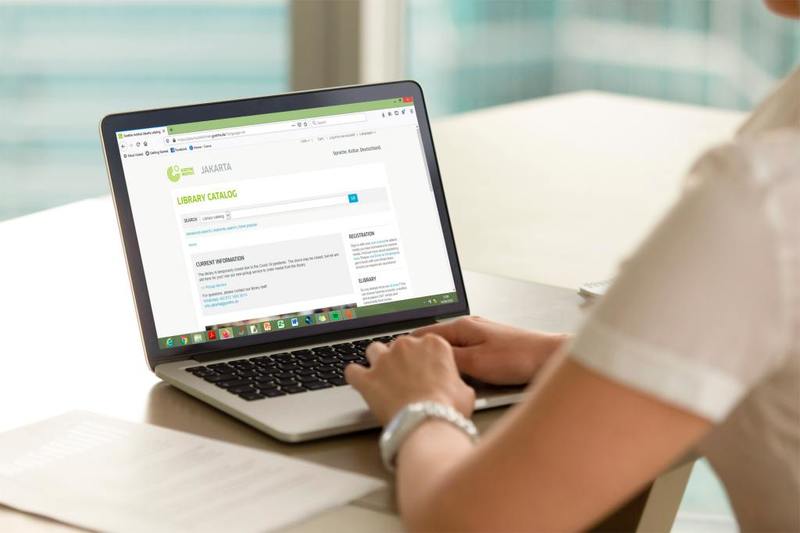 Every Thursday, GoetheHaus also organises regular events called BINGKIS (Bincang Kamis) with practitioners to discuss topics ranging from art, culture, technology, to the current affairs. There are also sharing sessions from PASCH alumni and Indonesian diaspora in Germany, which conducts conversation on webinars. In the specific event series such as Retas Budaya and Music Talk, one can check on GoetheHaus Youtube Channel to participate in the online seminar about specific titles, from Designing Virtual Experience for Museums and Galleries, to the latest discussion about Data + Culture as well as hybrid programme Vibrant Minds that feature underrepresented perspective from different creative minds across the border through the new initiative on Instagram.
As 2002 is a unique moment to move in a progressive term, Goethe has organised many events that brought up the issue around technology and digitalisation as it became the pivotal issue nowadays. There are a number of collaborators who were involved with GoetheHaus 2020 agenda, from the team of Indonesian curators for Documenta 2022, Jakarta Philanthropic Orchestra to a line-up of speakers from technology sectors.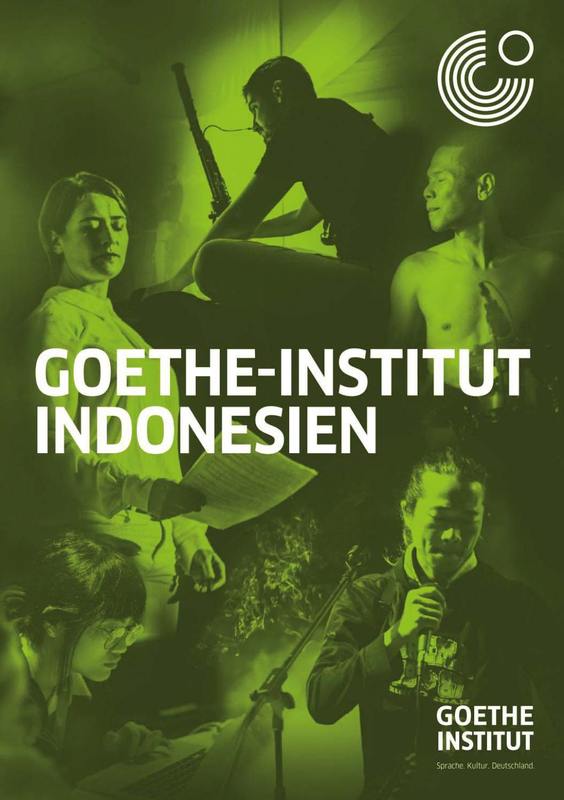 In the following month, GoetheHaus will continue to hold discussion series such as Living Room where the forum will be the sharing session between artists and the cultural sectors of Southeast Asia and Germany. The annual event Alur Bunyi also looked forward to its online adaptation where the fans could join the session on Youtube. The current running programme Arts Spaces & Collaborative Projects is inviting art practitioners to register for an opportunity for exchange and network building in Germany.
Until the end of the year, Goethe Institut Indonesien plans to shift all programmes to digital and will come back to its regular organisation offline in 2021.