Solo is preparing to welcome more than 50 gamelan groups from Indonesia and overseas for the International Gamelan Festival (IGF) 2018 to be held in the city between 9-16 August.
The theme this year is "Homecoming" (pulang/mulih), and, according to IGF 2018, at least 19 foreign and 33 local gamelan troupes, including a dozen gamelan experts, are expected to participate during the two-week festival. The event, organised by the Ministry of Education and Culture and the Government of Solo, aims to engage Indonesia's music tradition. The festival's mission is to revisit notions of identity and celebrate the harmonious gathering of the various troupes.

A range of events will be held in various iconic sites around the city such as Fort Vastenburg, Surakarta ISI Campus, Surakarta Kasunanan, Mangkunegaran Palace, Banjarsari House, Soedjatmoko Hall, and Lokananta among others. NOW!JAKARTA has compiled a break down of the IGF 2018 schedule.

Show
There are six performances at International Gamelan Festival 2018: the Opening Ceremony, Gamelan Rakyat Concert, Gamelan Diversity Concert, International Group Concert, Main Concert and Kraton Gamelan Concert. Other performances will involve a small group of local artists who will participate in narrating the story of Gamelan through theatre and music.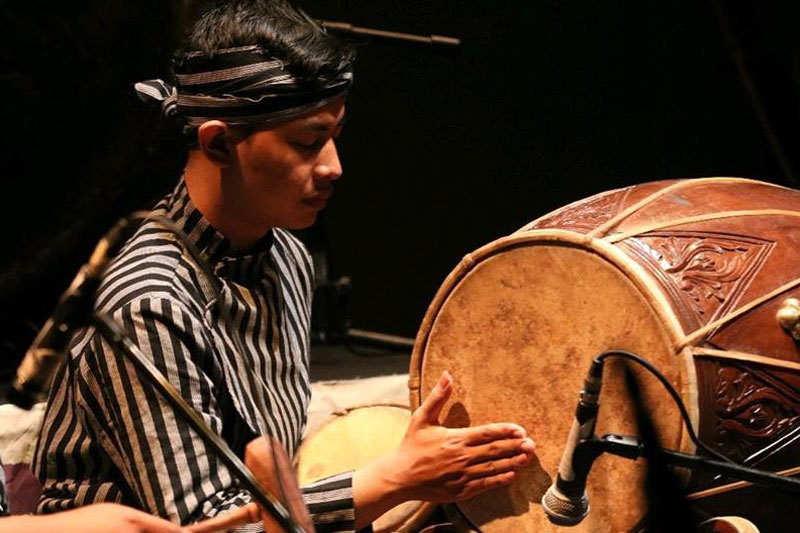 Conference
Titled "Gamelan Culture: Roots, Expression, and Worldview", the conference will be divided into different in-depth discussions - covering issues related to dialectics and the spread of gamelan, its intercultural interactions, its relation to the global economy and industrialisation as well as the sociopolitical context and interests. This will be held at the Institute for Research and Community (LPPM-UNS) on 11 March.

Exhibition
Taking place at Central Java Cultural Park's galleries, the exhibition aims to convey a message about the history, expression and spirit of gamelan that has helped shape the culture of Nusantara. Visitors can see the exhibit through a collection of music albums, photographs, books and special gamelan instruments.
Film screening
Slated to take place at the Solobaru Hartono Mall Cineplex and Omah Sinten, IGF Film screenings will showcase number of movies such as Lahirnya Gatotkaca (The birth of Gatotkaca, 1985) by Djaduk, Dongeng dari Dirah (Folktale from Dirah, 1992) by Sardono W Kusumo, and Bulan Tertusuk Ilalang (Punctured Moon, 1995) by Garin Nugroho.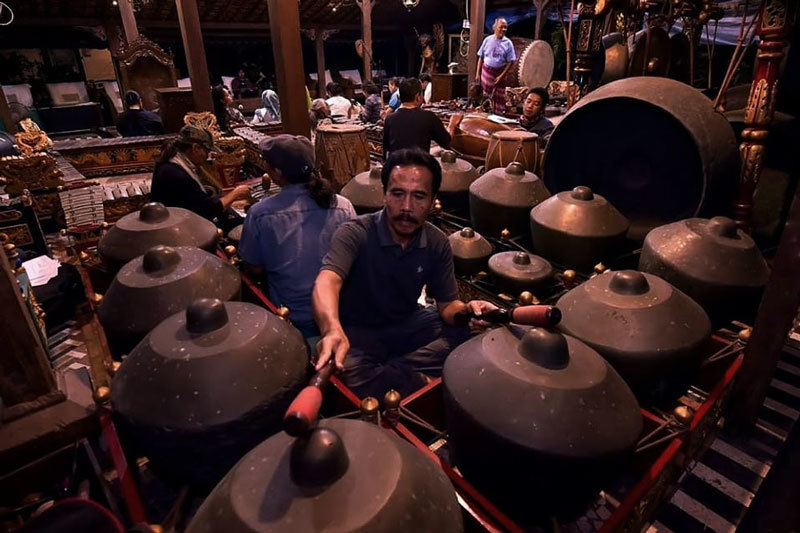 Literature Programme
There will be a number of books on gamelan including biographies of the some of the masters and books by academics who have researched. During the festival's literary programme, visitors can learn to write short stories, poems, essays and reports on gamelan.

International Gamelan Festival 2018 "Homecoming"
9 - 16 August 2018
Solo City, Surakarta, Central Java
Ticket : FREE
Instagram : @igfsolo
Twitter : @IGFSolo
http://www.igfsolo.com