The Indonesian comedy world is up and coming. With the growing number of international acts—in English—performing in Indonesia, audiences have taken a liking to stand up.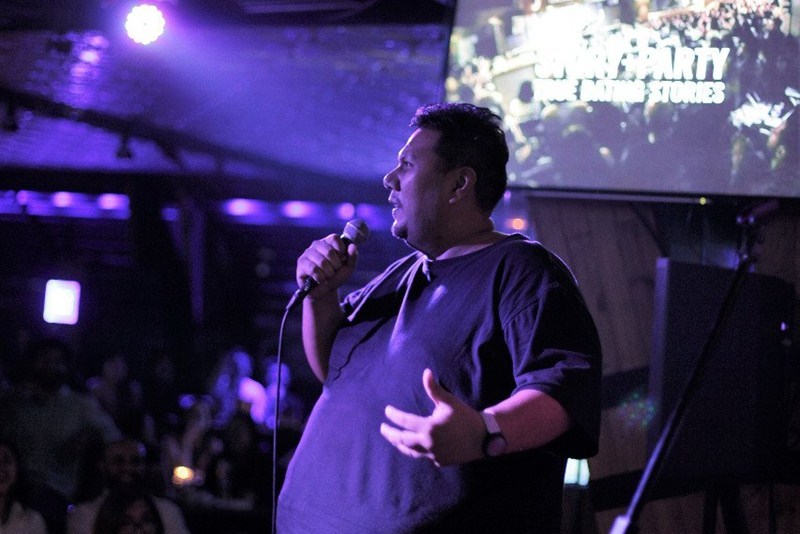 In January, world famous stand up comedian Jim Jefferies performed in Jakarta and Bali as part of his "The Night Talker Tour". An artist of his calibre visiting Jakarta was rare. 600 people enjoyed his jokes about life in general, politics, and satire.
Mad About Comedy, a Jakarta-based comedy community who organised the "The Night Talker Tour" had to convince Jefferies to add Indonesia for his tour in Asia as the country was not included in his tour list. Having the comedian who has appeared regularly on Comedy Central and has produced several Netflix Original must be awaited list among comedy lovers.
The Australian comedian who started his career in the US is the real example on how comedy can be a promising career and to gain success from it. It's a huge industry and has seen its fair share of promising figures from Asia including Ronny Chieng, a Malaysian stand-up comedian who recently worked with Trevor Noah on the Daily Show, or Indian comedian Vir Das who had his own Netflix Special. Do we see any Indonesians on the global comedy scene though?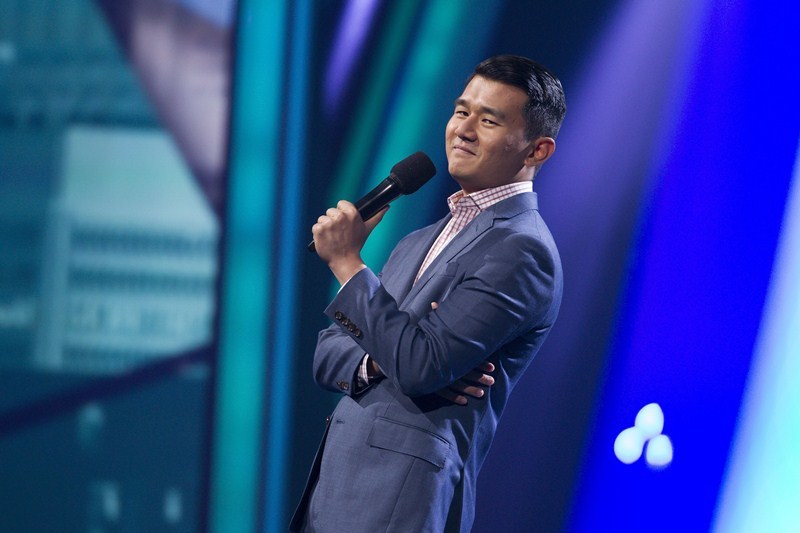 Eamonn Sadler, the founder of Mad About Comedy said that Jefferies could be the figure who could introduce Indonesia as a potential destination for stand up tours to other fellow well-known comedians. These days, local stand up comedians, according to him, are different from the international comedy scene.
From his experience organising comedy events, Indonesia is always skipped when foreign comics have their international stand up tours is Asia. Many comedians don't think that Indonesia are into English-language humour. Sadler noted that there is no significant comedian from Indonesia that has appeared on the international scene.
"When world famous comedians tour Asia. they stop in Singapore, Malaysia, or Thailand but always skip Indonesia. When we managed Jim Jefferies, he thought that Indonesians were not into English jokes,"Sadler said.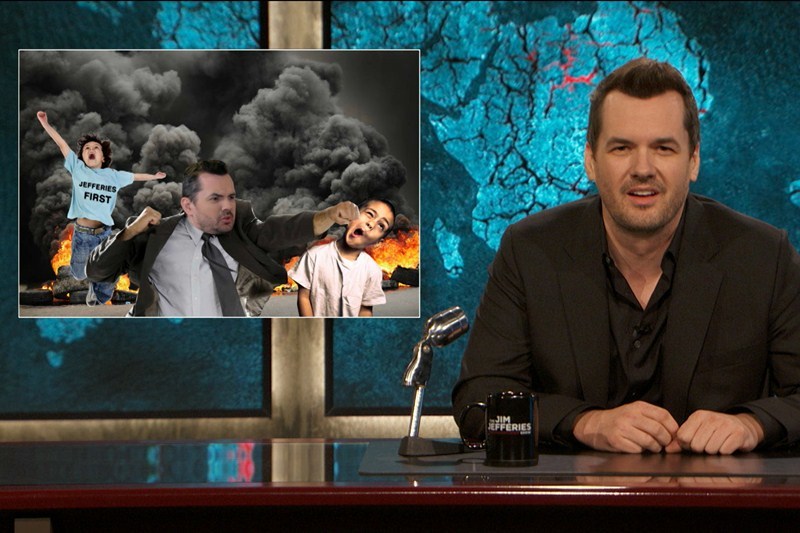 Beside Jim Jefferies, only Indian-Canadian stand up comedian Russell Peters has performed in Indonesia. Many others don't see the country has a market. As part of its commitment to introduce Indonesia to the world of international comedy, Mad About Comedy plans to bring more renowned comics such as Gabriel "Fluffy" Iglesias and Ali Wong to perform in Indonesia.
Mad About Comedy was founded in 2001 as the Jakarta Comedy Club. Sadler has been bringing international acts to the country from the time when stand up shows were not as popular here as they are today. Now, the comedy community has built an alliance with local comedians to develop the Indonesian comedy industry.
"Our goal in working with stand up comedian such as Mo Sidik, and the other comics is to bring together Indonesian and international comedy scenes," Sadler said.
Sadler said that ability to deliver humour in English is an essential skill. English speaking comedians can bring their humour to a wider audience and place it in the global discourse. "Language is important. To be able to perform in comedy festivals in the US or London, stand up comedy must tell the joke in English. Even though many Indonesians speak English, telling a joke in English is another skill," Sadler said.
It's only a few Indonesian comedians who tell jokes in English and are interested to bring their humour overseas. Famous comedian Pandji Pragiwaksono, for the example, started his stand up in English in 2017. He has since had many world tours with stops in Shanghai, Amsterdam, and Dusseldorf.
Language is important. To be able to perform in comedy festivals in the US or London, stand up comedy must tell the joke in English. Even though many Indonesians speak English, telling a joke in English is another skill.

- Eamon Sadler, the Founder of Mad About Comedy
Mohamad Ali Sidik Zamzami, popularly known as Mo Sidik, made his world tour debut "Fattitude" in 2017 in Tokyo. The comedian who joined national stand up competitions has performed in English at various open-mic shows in Kuala Lumpur since 2014. "I had to learn English humour in Malaysia because there was almost no platform for English-speaking local comedians in Indonesia at that time. The environment is more established where I could learn and perform my humor in English from one to another comedy club," Mo said.
In 2017, Mo has performed at the prestigious Edinburgh Festival Fringe in the UK. He has also performed in Cambodia, Thailand and Afghanistan. He is also among the participants on Comedy Central Stand Up Asia! Season 1, making him the first Indonesian comedian to perform on the regional television channel.
"At the beginning, I was disappointed with my performance but we have to try to perform in English. It could be a milestone for a career as a comedian and to be able to travel the world to tell your joke," Mo said.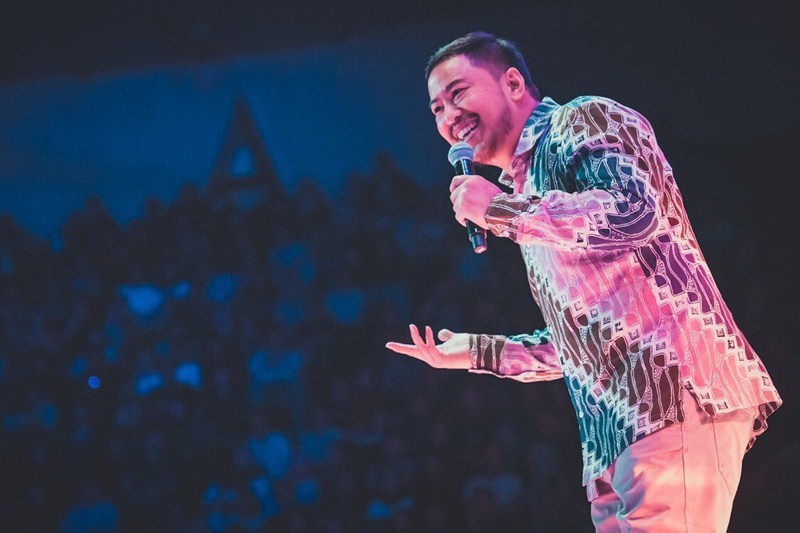 A Need of Comedy Club
As English is a requirement, Indonesia also needs a decent environment to build a better comedy industry. A comedy club is the fundamental establishment that could connect local talented comedians to the global comedy community. In the comedy world, comedy clubs are almost as important as recording studios, used as a platform for performance.
In reality, a large city like Jakarta does not have any comedy club, while Singapore has two and Malaysia has three comedy clubs. The United States has tons of notable comedy club across the country. Comedy club can be a laboratory for emerging comedians to learn sketch, improv, and stand up.
"These famous comedians may consider their international tours by seeing the comedy club as a parameter of the industry and to see how people in the country shows their appreciation to comedy. Comedy clubs are a home for any comedian when they travel the world," Mo explained.
Sadler added that most local comics in Indonesia have different careers, for the most part perform on television and cafes that occasionally hold comedy nights. In the US, Sadler said, working as a comedian could be a full time job, making a living from performing at various venues and stages.
"Next year, I think it's important for Jakarta to have a comedy club. For now, we work closely with local stand up comedians to help develop their international career," Sadler said.