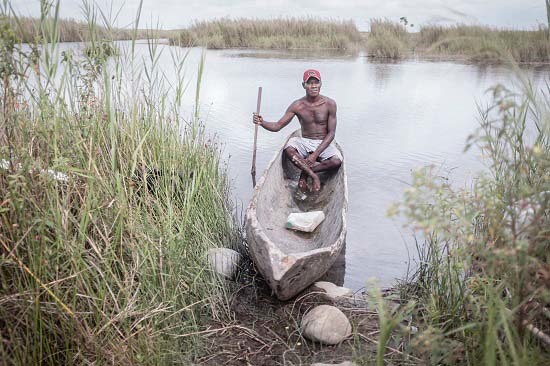 Three photographers use their skills to promote the humanitarian issues faced by our brothers and sisters across the country to appeal to the public's attention so that their stories of pain would be heard and their voices no longer be silent.
Albertus Vembrianto (Papua), Arif Hidayah (Bandung), and Malahayati (Jakarta) are the three photographers selected for the Photo-Demos Challenge, a program initiated by the PannaFoto Institute in collaboration with the Kurawal Foundation which was launched in October 2020. Photo-Demos, an initiative to use photography and visual storytelling, is intended to promote the rights and freedom of opinion and expression as an important element in carrying out a democratic life and upholding human rights.
Silent Stories is the title for the works of the three photographers which encompasses and summarizes a few of the many stories of communities who are fighting for their basic rights, both collectively and individually. When we often hear the slogan "a better world" echoed, along the way there are many humans who are forced to pay an incalculable price for us in order to progress towards a better life and world. Their sad events only became moments of conversation, then they were forgotten. Silent.
Titled Sungai yang Hilang (The Lost River), this photo project by Albertus Vembrianto raises the issue of river changes as a result of the disposal of mining company tailings. The company, which has been operating since 1967, modified the Otomona river in Mimika district to channel waste into the sea by building embankments on each side of the river which resulted in blocking the Otomona river flow to other rivers. The embankment has also changed the landscape and life of the Kamoro tribe, the indigenous community of customary rights owners who live in the area. Rivers that are their source of food, their cultural landscapes and their life, and it died because they were blocked by the levees. The tailings waste contained hazardous substances causing the ecosystem in the area to change, the trees slowly dryed up and died. The variety of fauna was drastically reduced.
According to Vembri, this photo project is a sequel to the story Keluarga Emas Papua (Golden Papuan Family) which tells about indigenous Papuan families who depend on their livelihood by panning for the remaining gold in the tailings disposal stream.
"I started the story at the end of 2016. Through the collected stories, I slowly understood the situation and context of the life of the indigenous community who lived around the tailings disposal stream that was once their river. A number of indigenous Papuan families who became the storytellers turned out to be migrants from villages on the southern coast of Papua who had come to try to collect the remaining gold. Some of them used to be hunters of agarwood. At that time, a number of questions arose: where were the communities that owned customary rights whose rivers and forests were used for tailings disposal? How will their lives be changed as their life landscape changes?" It was these questions that prompted me to collect the stories that partly appear in this The Lost River , explained Vembri.
The photographer was continuously amazed. "In an area where a multinational gold mining company operates, the community that owns customary rights was experiencing serious vulnerabilities in dealing with changes as a result of the mining operations. The river water is no longer drinkable, rivers can no longer be passed by boats as was the case in the days of our ancestors, sago hamlets and forests are drastically reduced. Meanwhile, compensation programs position them as beneficiaries of regular assistance. How is it possible for a community that has been tested for thousands of years to survive and relate to the abundance of forests and rivers, now lives in complete vulnerability. Is this what you call a better life?"
The story of loss was also presented by Arif Hidayah, a photographer who received the Permata Photojournalist Grant 2017. Through his photographs, which he titled Kenangan Akan Rumah (Memories of Home), Arif composes the sad story of a resident of Tamansari, Bandung who had to witness their house being crushed by bulldozers. The forced evictions carried out by the Bandung City Government were right when the residents were taking legal action at the State Administrative Court to obtain certainty of their right to ownership of their living space. Dozens of surviving families were forced to take refuge in a mosque among the rubble of their homes and live their lives in uncertainty.
"I decided to bring up the story of the Tamansari residents who were forcibly evicted because I considered this a common problem and important for everyone, at least a public concern that deserves to be discussed. The absence of a fair and complete settlement implies a lack of public interest in the eviction incident. While it is troubling to tell the story of people who were forcibly evicted, at least if this becomes a comprehensive discussion for the public I think it will naturally stop the debate. It's not confusing and just buried." Said Arif.
While working on the photo project, Arif had a memorable experience where he witnessed when residents were constantly trying to convince the authorities that they had the right to their living space by taking legal action and then the eviction created a wave of solidarity with other residents from various backgrounds and cities to help.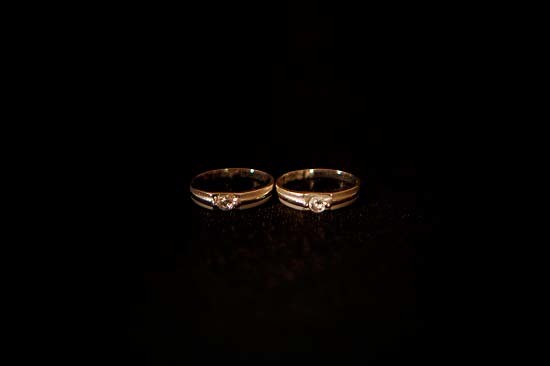 Meanwhile Malahayati, a photographer who is also the Chapter Leader of Women Photograph Indonesia, presented a photo project entitled Dengan Syarat (With Conditions) to raise the issue of polygamy that started from the experiences of those closest to and around him.
Polygamy has become commonplace in Indonesia and continues to be controversial. It's almost normal here because there are many people who live by it. Controversial because those who live it are always the bywords of society. Indonesians have different perspectives on polygamy which are determined by their background and environment.
"When I was in elementary school, I found out that my grandfather was practicing polygamy and my grandmother didn't approve of it. At that time, I never thought more deeply about polygamy, other than that it was allowed by my religion, I never expected to experience it. Until one day before my wedding, I found out that my father remarried. This not only hurt my mother, but also me and my siblings, so I decided to sue my father's second marriage in a religious court. However, in the middle of my time taking care of it I got pregnant and gave birth, and the marriage annulment has not been finalized. It left a deep wound in my family's heart, and made me withdraw from my social life and my career." This is Malahayati's story.
Malahayati admited that anxiety and a number of questions about polygamy sometimes run through her mind. She tried to assemble it in the form of a photo story that was made based on the point of view and events that he experienced as well as by the sources who became the subject of her photos.
Although the photos have not been able to answer her questions about the practice of polygamy, Malahayati really hopes that people who see her work can begin to ponder and question the practice of polygamy.
As a non-profit organization that focuses on photography education and visual storytelling based on critical thinking skills, PannaFoto Institute together with the Kurawal Foundation, an institution that promotes democratic values, institutions and practices through journalism, arts and culture as well as social movements, initiated the Photo-Demos program as an effort reach and increase audience involvement in viewing visual narratives as an effective medium to convey messages, arouse emotions, and encourage public awareness behind the events created by a policy that is not in favor of social justice and human rights.
"When you look around you, you may miss many stories of injustice. No story is too small to share. Photo-Demos seeks to accommodate the stories created by visual storytellers in voicing basic rights issues that concern them." said Ng Swan Ti, Managing Director of the PannaFoto Institute.
Meanwhile, the Kurawal Foundation views photography and visual storytelling as having an important role as guardians of democratic life.
"Not all stories have the luxury of being heard by the public. Those who are defeated, weak and marginalized are often lost in the folds of history. Photographers can act as witnesses as well as speakers of these silent stories; so that democracy really has meaning for its citizens," said Darmawan Triwibowo, Executive Director of the Kurawal Foundation.
Silent Stories was exhibited on 13 to 28 November which was part of series of events for the 2021 Jakarta International Photo Festival (JIPFest).