The Kanekes people – better known as Baduy – live in the Kanekes villages in the mountainous Kedeng region of Banten Province. An ancient Sundanese-speaking people, the Baduy have been living in these villages for centuries, perhaps since the 5th century. Visitors can only enter their territory, which is marked by 179 points such as rock outcroppings, a river, tree or hill, after obtaining a travel permit at the border town of Ciboleger.Life among the Kanekes is ordered by a traditional philosophy that calls for a life of prayers (recited in old Sundanese in front of burning incense) for the good of humanity, self-sufficiency, and harmony with nature – they therefore reject modern conveniences and all things that do not come from within their own territory.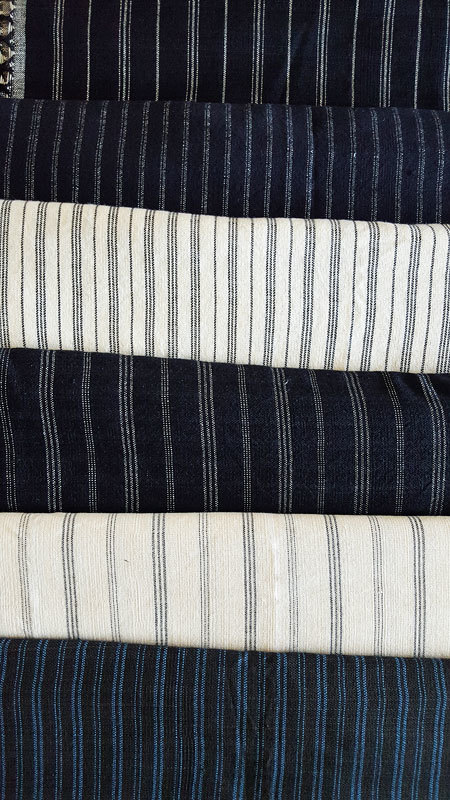 Those living in the three urang tangtu (white or Inner Baduy) villages strictly follow the ancient traditions and religious beliefs. They are not allowed to cut their hair or use public transportation, for example, so that when they venture to Jakarta, they walk barefoot for three days. Non-Indonesians cannot enter the Inner Baduy villages.
The urang panamping (black or Outer Baduy) are less strict in their observance of Baduy traditions but, like the urang tangtu, must complete nine obligatory duties: all men and women must help clear the land, prune trees, burn dried leaves and branches, and participate in planting ceremonies. The men must also catch freshwater fish and hunt wild animals for ceremonies, and partake in the first rice harvest, census-taking, and the annual visit to Indonesian government offices. Men must also make a yearly three-day pilgrimage to Sasaka Domas – the only one of many megalithic sites in the southern Kanekes region still in use – to perform sacred rites honouring their ancestors.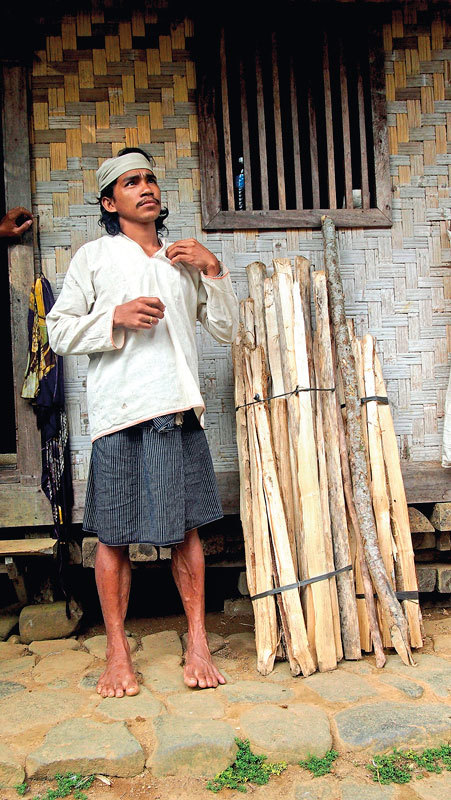 Some modern influences have inevitably crept into Baduy life, particularly among the urang panamping, including man-made bottles to store drinking water and cooking oil, use of money, westernized clothing and food items, and cell phones (first used in 2002). It is therefore not clear how long the Kanekes, especially the urang tangtu, can maintain their strict way of life.
The traditional Kanekes way of life includes traditional clothing. Urang tangtu men wear a dark blue or black cotton hip cloth (samping aros) with white pinstripes, a white shirt made by their wife or eldest daughter, and a white headscarf. The size of the stripes on the samping aros and the distance between them indicate a man's social position: higher officials have stripes that are further apart. Urang tangtu women also wear dark blue/ black and white. White denotes purity of heart while black represents negative traits.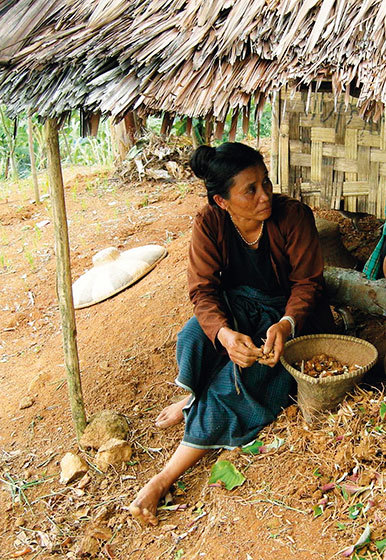 Blue/ black and white also play a dominant role in the clothing of urang panamping men and women, but is supplemented by a range of poleng plaid patterns that incorporate soft reds and greens. Urang panamping also wear a distinctive blue/ black batik that has been made for them by artisans in Cirebon for the last 20 years.
Cloth for traditional clothing as well as special textiles for rituals and ceremonies are woven by urang panamping women on a backstrap loom. The urang tangtu no longer weave. The Baduy used to grow and spin their own cotton, but now purchase their thread from outside sources. Only three elderly urang panamping women continue to grow and spin their own cotton, which they weave into ritual wrist bands.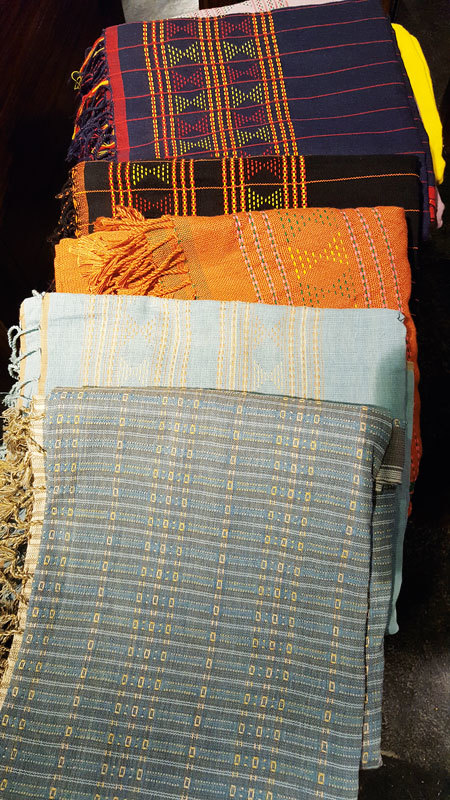 More information on the Kanekes people can be found in the book Urang Kanekes, Baduy People, written by two long-time friends of the Indonesian Heritage Society (IHS): the photojournalist Don Hasman and textile enthusiast Filomena Reiss, who has supported the revival of natural dye techniques among the Baduy. The beautifully illustrated book is available online at www.heritagejkt.org or at the IHS library on the 17th floor of Sentral Senayan 1.
Photographs in this article were kindly provided by IHS member Helmy de Korver, a long-time collector and promoter of Baduy textiles.
Baduy textiles can be purchased at Cita Tenun (Pacific Place Mall), Rumah Rakuji in Cipete Selatan, the biannual Rooftop Market at Gedung Wimo in Kemang, and trade fairs such as Inacraft and Adiwastra Nusantara at the Jakarta Convention Center. A number of well-known designers have incorporated Baduy textiles into their collections. See for example the Baduy Transposed collection at https://indischedesign.com/collections/baduy-transposed or Rumah Lekat at http://www.lekatdihati.com/.
Text by Marianne Scholte; photos courtesy of Helmy de Korver