The uniqueness and diversity of cultures in Indonesia is quite extraordinary and is reflected in the National Motto " Unity in Diversity" and is something everyone should be very proud of. So why would we not expect Christmas celebrations to also be as unique all around the archipelago? Here it's not about decorating a Christmas tree and exchanging gifts, but an amazing variety of very different traditions such as a wayang show and rock-burning! Here are some of the unique traditions of Christmas celebrations in Indonesia that we have found from various sources.
Wayang Kulit (Leather Puppet) Show in Jogjakarta
Jogjakarta citizens are well-known for their appreciation of traditional values, and in normal Christmas celebrations we usually see the presentation of Jesus' birth acted by people, but in Jogjakarta, the story is performed by Wayang Kulit ( shadow puppets)! Not forgetting the pastors who lead the worship wearing a typical Yogyakarta, costume namely blangkon or beskap!
The Rabo-Rabo Tradition in Jakarta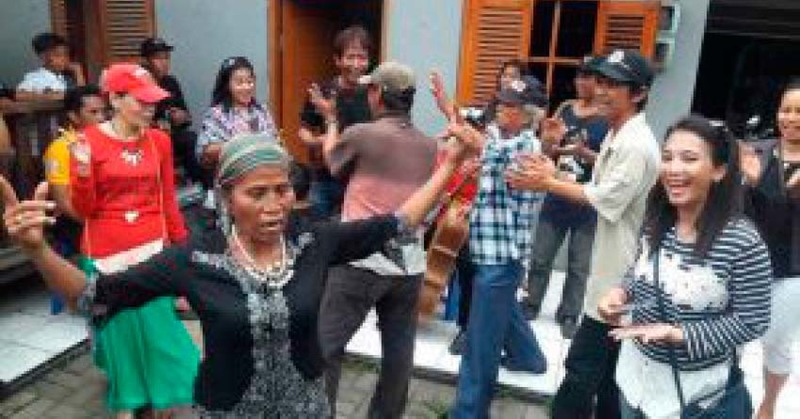 In the midst of the modernity of Jakarta, there is still a unique tradition in celebrating Christmas in Kampung Tugu, North Jakarta, where the residents celebrate Christmas with Rabo-Rabo tradition. This involves playing keroncong music and dancing together while visiting the homes of relatives. The celebration ends with "mandi-mandi", in which the residents will scub each other's faces with white powder as a symbol of the elimination of mistakes before the new year.
Traditional Dress in Bali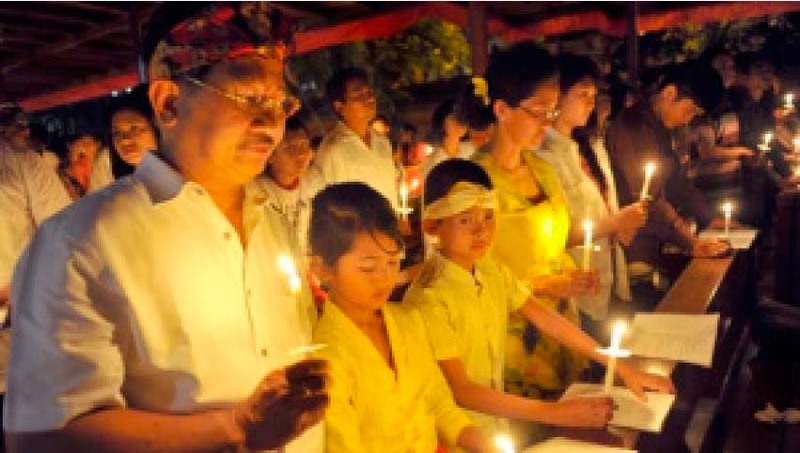 Bali can be an good example in terms of religious tolerance where the Hindu-majority celebrates Christmas with the Ngenjot tradition that is done by giving a parcel of Balinese food to the Hindu neighbors. And the same tradition is also practiced by Hindus to Christians in Galungan ceremony. In addition, Christians will put the Penjor ( decorated bamboo poles) in the front of their homes or churches and wear a traditional costume when they pray.
Marbinda Tradition in North Sumatera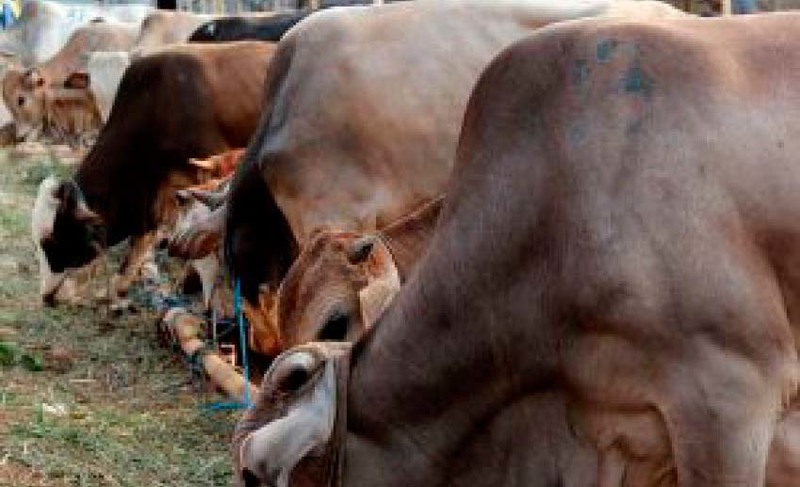 In an effort to increase solidarity, the Batak people practice the Marbinda tradition by slaughtering an animal on Christmas day. To buy this sacrificial animal, they have to save the money first and if the amount of money is high, people will buy buffalo, but if not otherwise, pigs become the second choice. The animal meat is distributed evenly to all the festival participants.
Burning Rocks Tradition in Papua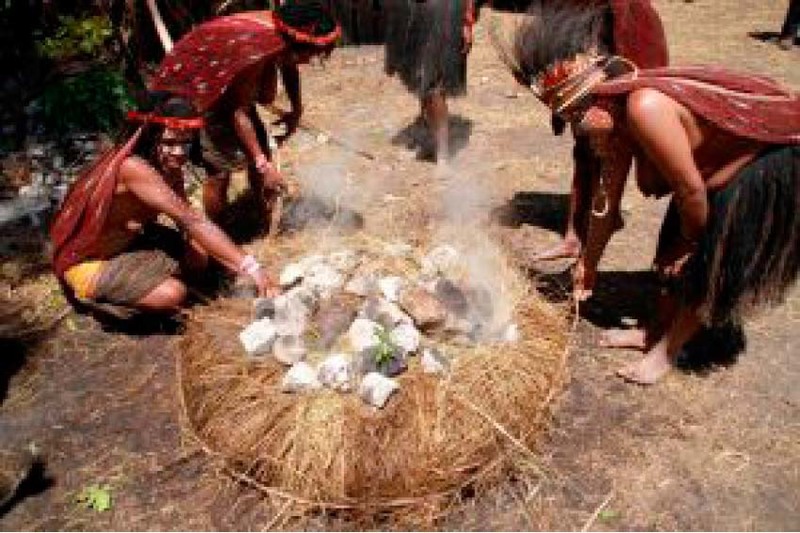 Papua has a Barapen tradition, the tradition of burning stones in celebrating Christmas. Stone burning is done to cook vegetables and pork to eat together. The stones are burned through the scraped wood until the fire is lit. No wonder this tradition becomes a symbol of togetherness, gratitude, and mutual love.