Braille dots created by Bandung-based design studio Nusae that read 'BDD' is an abbreviation of this year's Bintaro Design District logo signage that manifests a noble mission coming from homegrown creative communities who aim to examine their interest in creating an inclusive city as the principle for the future urban development.
Building a smart city is the current topic that has been rising in the conversation for future urban planning but inclusive urban development is a fundamental thing that champion equality for the diverse urban inhabitants including disables and those who are marginalised. Encompassing a few areas in South Jakarta and South Tangerang, the organiser promotes the theme 'Inclusivity', starting from the public spaces with interactive installations and creative design prototypes that spread in more than 70 venues, including properties provided by developer PT Jaya Real Property. Besides public exhibits at the district, the festival was followed with education programmes such as talkshow, workshops, and tours.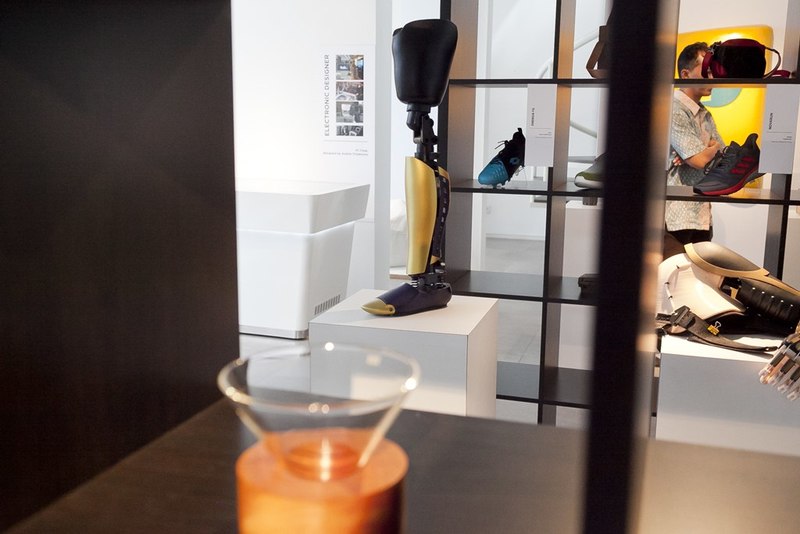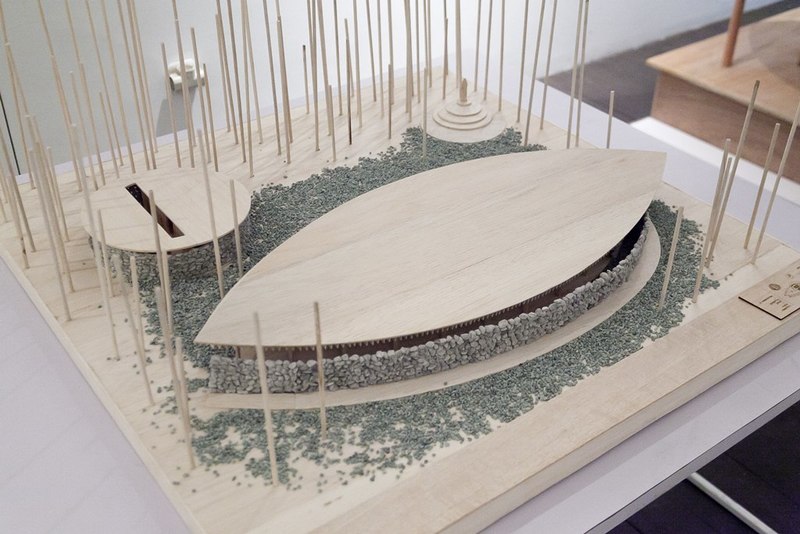 During the event that took place from late November to December 2019, the architecture and design festival has involved more stakeholders to conduct integrated collaboration across local creative workers including Indonesian product Design Association (ADPPI), Miles Production, Museum Macan, and m bloc. Since its successful pilot project last year on providing a pack of ideas and inspiration in sustainable design through 'Permeable Society', BDD 2019 'Inclusivity' allows creators to embrace all diverse communities and build stronger partnerships to implement the blueprint on better development of the country's shared living place.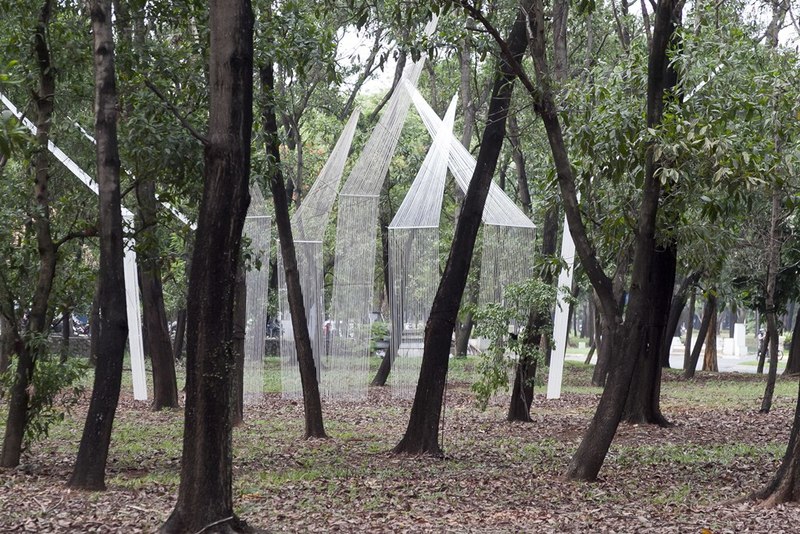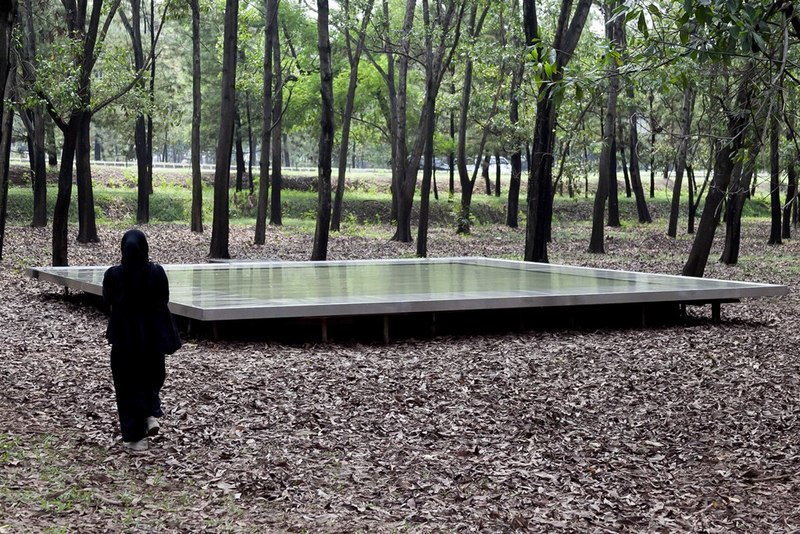 Indonesian renowned architects Andra Matin, Budi Pradono and Danny Wicaksono as well as graphic designer Hermawan Tanzil—acting as initiator and curator—have invited 98 architecture studios and design collectives to transform surrounding establishments, parks, studios, and lots around the city through the works that include the community.
"It's the opposite of exclusive. It's not only for the disabled but also for senior citizens and others who are marginalised. We want to include everybody in the community through a more open design approach. We are aware that many designs have elevated the value of life but sometimes exclusive. Here, we came across the idea that discourse design in the context of the living environment, cultural aspect, and practice by involving as many people as possible to live better amid the changing community," co-curator Danny Wicaksono explained.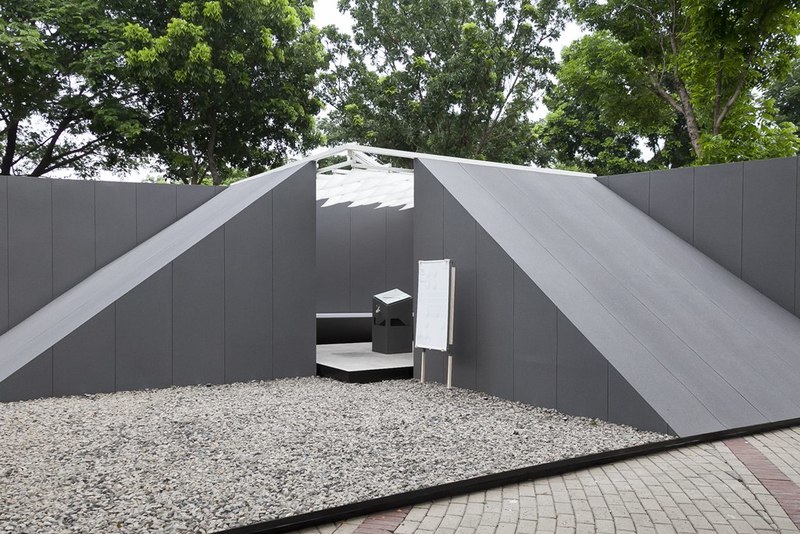 In the forest area of Bukit Menteng next to Telaga Sampireun, eye-catchy installation Genang by Yurike Architects and String Composition 1st Series by design firm Biroe are among examples to activate the abandoned space in the city. Studio Arsitektropis built the installation Diffable at the Bintaro headquarters of the Sayap Ibu Foundation as a home for orphans and abandoned children. Kebun Ide, a creative hub at Bintaro Sektor 9 added up new kids and family interactive installation including Rasa Huni, Anata Rupa, and creative upcycled prayer room Kotakrat. At district parks, Ayuayun by Andramatin, Catalyst by Hadivincent Architects/ONStudio, and Shared Habitat for Equal Living (SHEL) by ARA Studio are among to create down-to-earth yet picturesque open space in the neighborhood.
On the 1x1 exhibition at Kopimanyar, inclusivity effort was not only apparent on improving human life but also other creatures as the design prototype from AJ Design Consultant titled Stray Cat Shelter Project allows one to provide water and food for street animals. A collaborative project from Budipradono Architects' Warkop Burjo MM and Street Food Cart: Microlab of Social Inclusion by Soseki Design Studio as well as The Common Table by Footloose Initiative and Parti Gastronomi put the focus on a design approach that generates inclusive economy.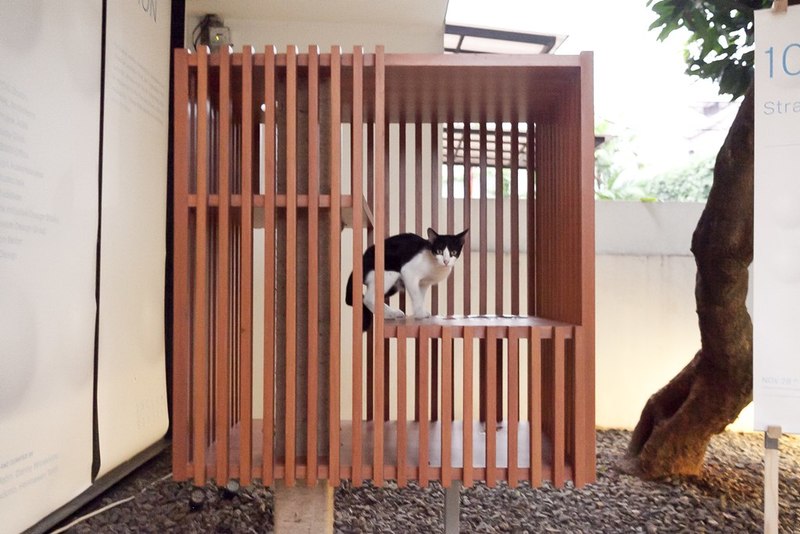 "It's about how we become aware and how we observe a place with heart. In the case of warung Burjo, the magic touch of design transformation has resulted in a very long line of customers coming to the food stand. We also educate people who are unaware of design and architecture that we believe could improve the quality of life," Budi Pradono said.

The opportunity for inclusive development in satellite suburbs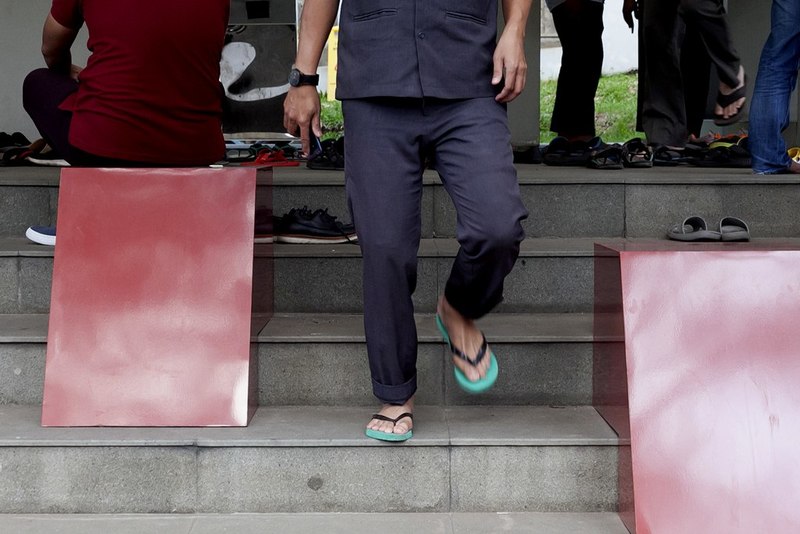 As the constant rising urbanisation happens in several metropolitan cities including Jakarta, Bandung and Surabaya cause conurbation and the development of satellite suburbs, the extended urban areas have more potential to become inclusive cities by orienting to a human being at the early stage of construction development.
According to Danny Wicaksono, the awareness of inclusiveness in urban development has been growing as a number of developers have involved architects and designers in the process. "For me, the design is not only about aesthetic but how it could changes something and transcend in human life. It's not the thought about the design but also 'we' as a culture," Wicaksono added.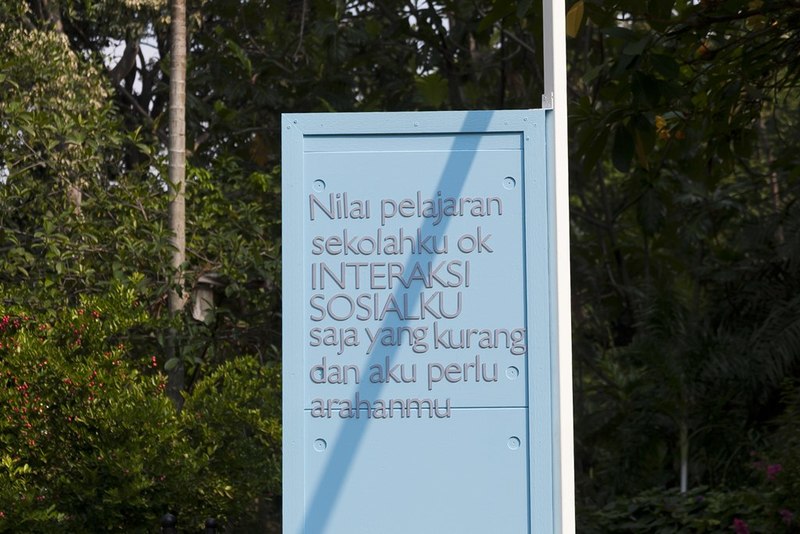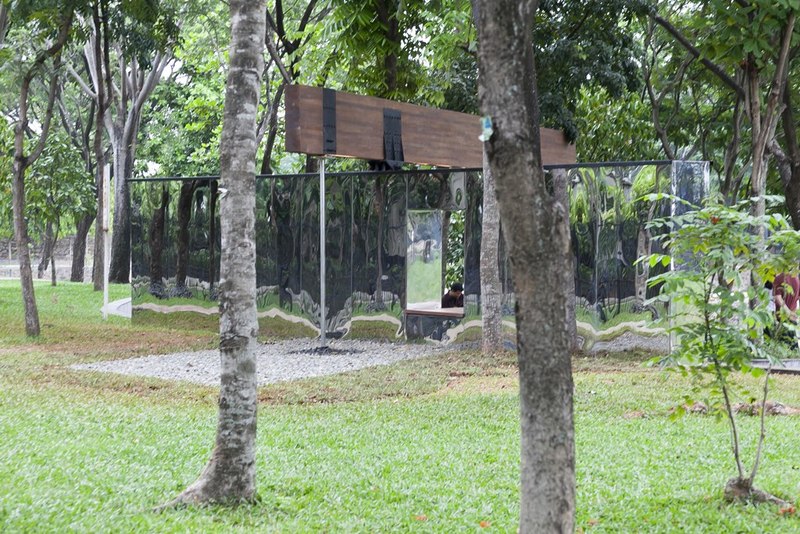 This requires a comprehensive between the developer, social expert, urban planner, as well as designers and architects to think about the concept of an inclusive city that is able to open equal access for diverse demographics and people's business. It's also a good solution to reduce the tension due to economic gap caused by the gentrification process in satellite cities which excludes some communities. The complicated cases of revitalisation progress in Jakarta are the perfect evidence that responds to the poor standard of sidewalks development that excludes pedestrians and disables, lack of green areas that can't reduce urban pollution and gentrification that violates human rights.
"That's why we started this from public spaces to promote inclusivity. What we are doing in the revitalisation for Taman Ismail Marzuki, we include people as a part of the urban planning in such s a way to accommodate SME and people's economic activity that has been exit there. As the revitalisation aim to level up the quality of the creative hub in Jakarta. we also hope to improve the quality of its communities," Andra Matin summarised.