Celebrating its 17th Anniversary, Starbucks Indonesia launches a series of exclusive merchandise in collaboration with special artists from Art Therapy Center Widyatama, Bandung. Through digital social enterprise, The Special ID, these artists with special need could connect with broader art lover across Starbucks store in Indonesia.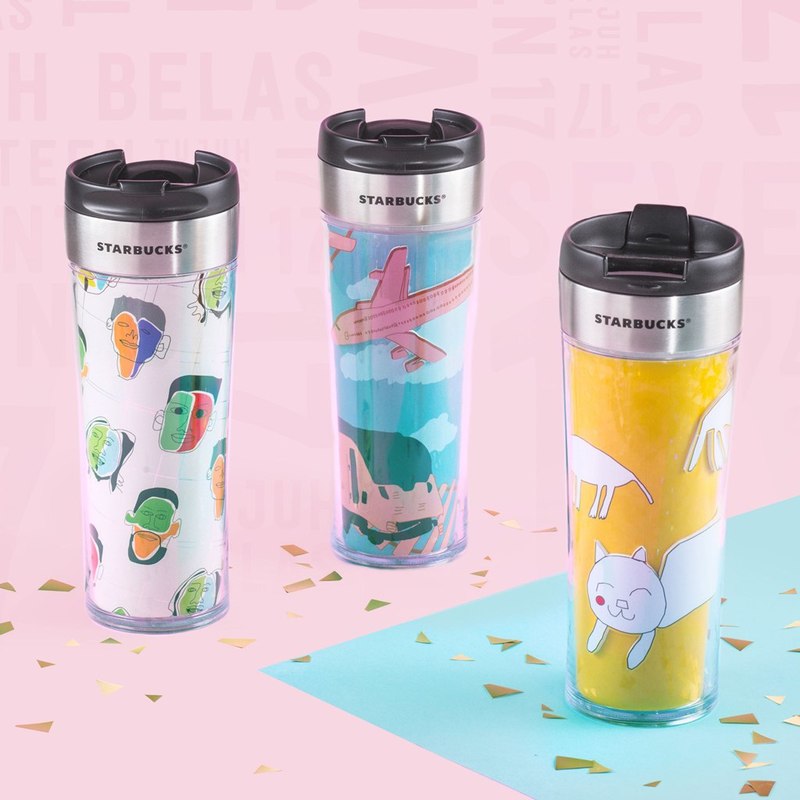 Themed "We are Community", Starbucks' 17 years in Indonesia is celebrated by engaging youth in communities who strive for excellence in society. The recent collaboration between Starbucks and The Special ID is one example of how the brand is promoting the idea to create inclusive economic rights among disable community in Indonesia who still face difficulties to find their voice.
Hendra Gunawan, Fatur Ridho, and Claudia Panca are three special artists whose works are featured on Starbucks tumbler and tote bag. Their work—in the form of flat cartoon design with vibrant colours—can be seen on three merchandise collections, namely the Bhineka Tunggal Ika, Let's Travel, and Milo the Cat. The exclusive collection are available throughout 402 Starbucks stores across the country.
According to Firli Herdiana, Founder and CEO of The Special ID, the collaboration with Starbucks is The Special ID's first and biggest partnership with retail so far, knowing the works from special artists will be extensively available at Starbucks outlets in 25 cities. A portion of sales from these special merchandise will be donated to The Special ID.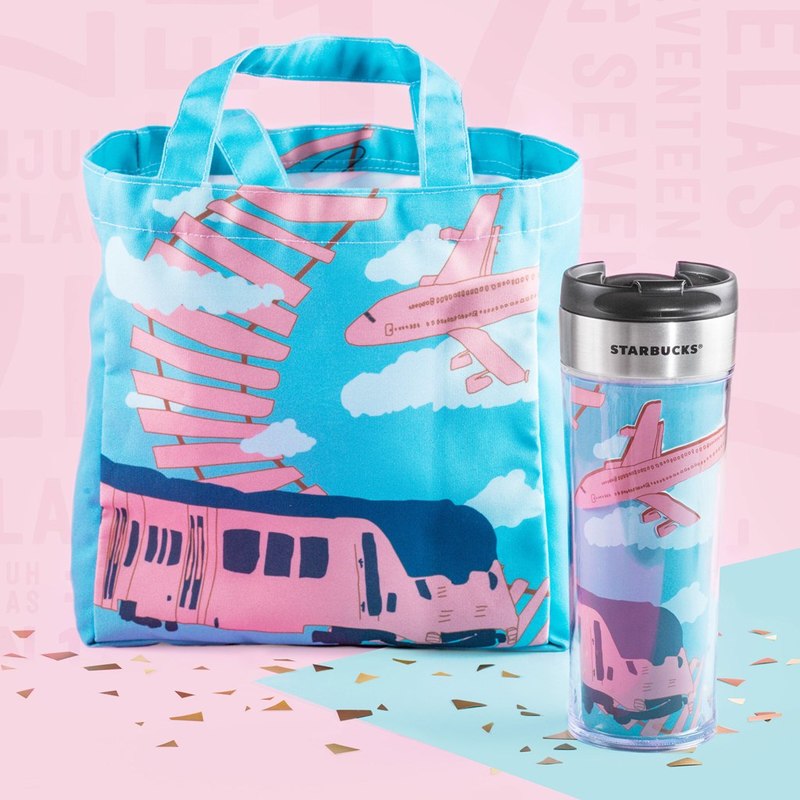 "It's a great honor to have the opportunity to collaborate with Starbucks Indonesia. We could not be more proud that Indonesians will recognize their works in craftmanship and capacity even though these artists are struggling with special conditions," Herdiana stated at the Starbucks 17th Anniversary press conference at Plaza Indonesia on Monday.
"We have been doing it for a while by connecting artist with special need to find their business opportunity. These artists speak honestly about their passion on this merchandise collection. Seeing them grow and improve is an even more amazing experience for us. It's not just a business value. This provides equal opportunity for them," according to Herdiana, who is also a lecturer at Art Therapy Center Widyatama.
Herdiana added that the partnership with Starbucks in engaging the disabled community in a broader coverage could motivate other children with special needs and foster optimism among children and parent to find their future opportunity. According to Herdiana, Starbucks has set an example to encourage future employment opportunities for children and inclusion of the disabled in Indonesia.
Since the organisation was established four years ago, Art Therapy Center Widyatama has provided four education programs, including music and graphic design training. Later this year, the therapy center is starting a crafting program (seni kriya) for students with special needs. Currently, Art Therapy Widyatama has 20 educators who has provided art program to 60 kids with special needs. Their work, as well as the recent collaboration with Starbucks and Indonesian singer, Andien Aisyah,is showcased on thespeicalid.com.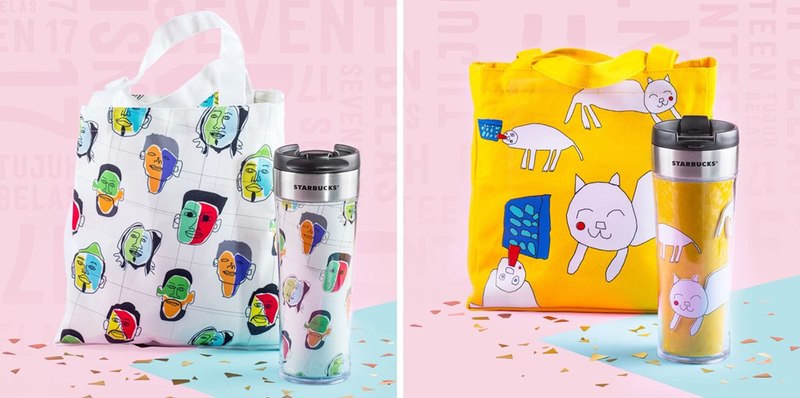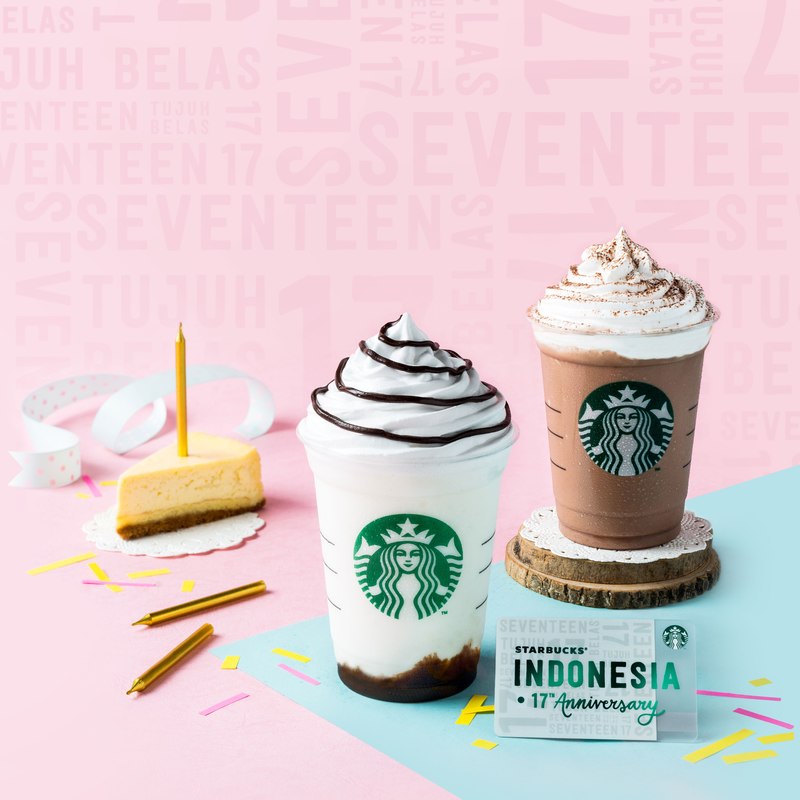 "I have been studying special education in my thesis and my career, and I have found that art is the best way for kids with special needs—such as children with autism—to be productive and keep them socially engaged. The fact is that these kids adapt easily with a computer design software. They are very focused on what they are working on and we need to guide them, by establishing this art center, through human development approach," Anne Nurfarina, Director of Art Therapy Center Widyatama, added.
Liryawati, Chief Marketing Officer at Starbucks Indonesia stated that the company will keep supporting community programs, especially those that connecs youth with coffee culture. "From providing access to clean water to empowering youth, everything Starbucks have done is an affirmation of our commitment towards making a difference. We hope this opportunity will encourage other millennials to unleash their potential," Liryawati said.

Around 17 years ago, Starbucks entered the Indonesian market and opened its first store in Plaza Indonesia, Jakarta. The brand currently operates 402 stores in 25 cities across the country. Over the years, more than 4,000 Starbucks partners have participated in more than 100 community service projects, contributing nearly 200,000 community service hours and impacting hundreds of communities across Indonesia.
This venue participated in the 2019 BRBCA. See the winners here!