Festival Sinema Australia Indonesia (FSAI) 2018 comes back to this month to showcase the best films from a number of talented filmmakers from both Australia and Indonesia. Held from 25 to 28 January in four cities in Indonesia, the films revolve around the issue of diversity, which has become a part of modern reality in both countries.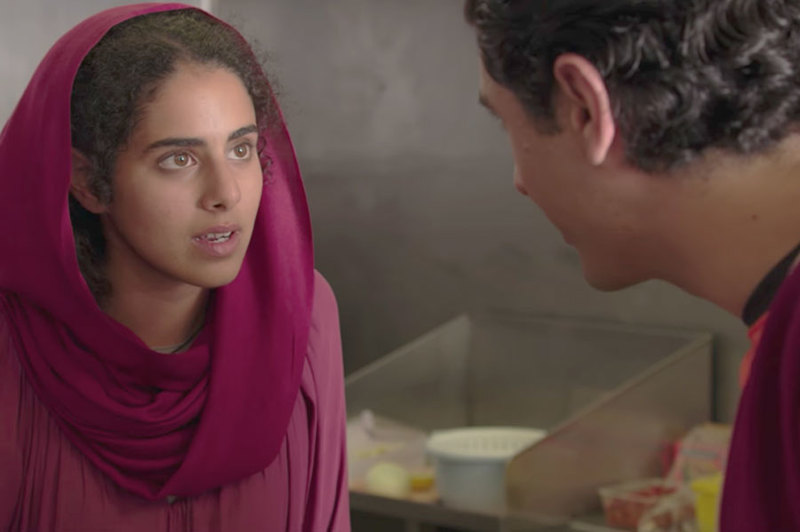 For the first time, the festival, which is organized by the Embassy of Australia in Indonesia, will be held in Jakarta, Surabaya, Makasar and Denpasar, true to its mission to provide a broader platform for film enthusiasts across the country. Selected filmmakers will join the festival to meet film enthusiasts in Jakarta and Denpasar.
FSAI 2018 not only showcases curated films from Australia and host country Indonesia, but also the finalists of the Short Film Competition, namely "Amak" (Mother), "The Last Day of School", "The Letter", "Rep-repan", "Pranata Mangsa" and "Tuwaga (Under Wraps)". The winner of the competition will have the opportunity to participate in the Melbourne International Film Festival this year.
Allaster Cox, Deputy Head of Mission of the Australian Embassy in Jakarta said that FSAI 2018 will be showing a variety of film genres from drama, romance and horror to thriller and comedy.
The opening film of the festival is "Ali's Wedding" - a fine example of to show Australia's diverse society, be it in regards to ethnicity, culture or religion. Directed by Jeremy Walker and based on true story, the film follows the story an Australian-Iranian Muslim named Ali who finds himself caught between his sense of duty to his family and following his heart.
"We hope this festival can tell people about the life of modern Australians. There are a lot of mixed communities from the countries in the world living here," Cox said during the FSAI 2018 opening at XXI Senayan City Mall, Jakarta.
Besides "Ali's Wedding", a number of Australian films such as "Dance Academy", "Red Dogs: True Blue", "Killing Ground","RipTide," and "Otherlife" will be screened. Indonesian films to be shown during the festival include "Melbourne Rewind", "Nunggu Teka", "Melawan Takdir" and "Marlina The Murderer in Four Acts".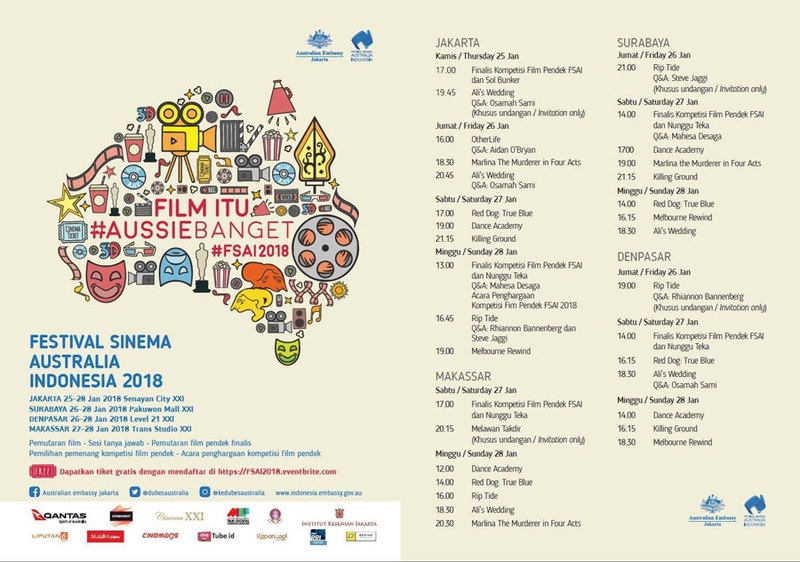 According to Cox, FSAI 2018 has been also supporting young Indonesian filmmakers who study motion picture and cinematography in Australia. The festival is proof of how strong the relationship between Indonesia and Australia has become over the years.
If you would like to see the detailed screening schedule or attend FSAI 2018, you can register for tickets free of charge at FSAI2018.eventbrite.com