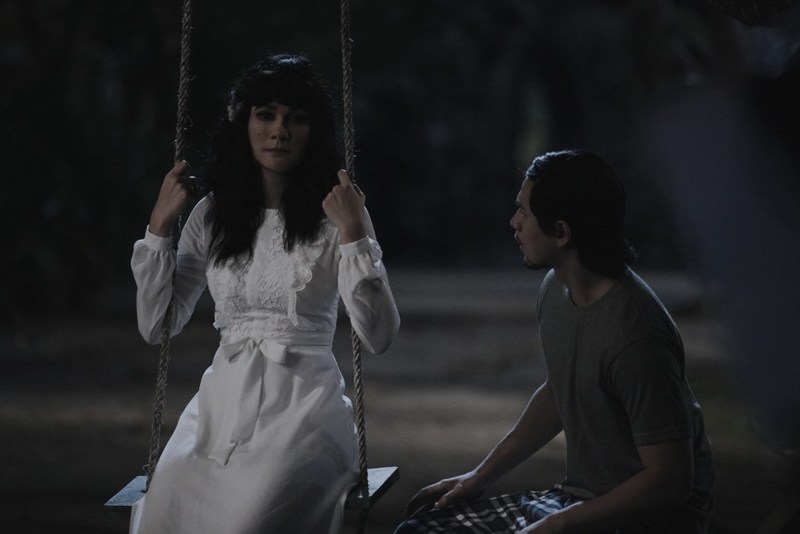 It's going to be another long weekend in the fourth week of October and these Indonesian horrors and thrillers can be on your 'binge-watch' list while celebrating Halloween at home. Make sure you have a suitable companion with you, one who does not scream and dig their nails into your hand or even worse places!
The Indonesian government has declared that 28 and 30 October will be the mysteriously invented cuti bersama / collective leave days, which allow workers to take days off. Sandwiched between those dates is the Prophet Muhammad's Birthday on 29 October, making this a very long-weekend! For those who have no plan for out-of-town holidays and are committed to practicing social distancing during Covid-19 pandemic, watching movies with your loved ones and families might be on the agenda to help celebrate this year's Halloween at home.
Even though Indonesian movie theatres have re-opened since the reimposing of the transitional period, watching movies on streaming platforms is still relatively safer as you don't need to worry about enforcing a list of health protocols! Luckily, Indonesian filmmakers and local production companies have established partnerships with the streaming platforms such as Netflix, iFlix, and Amazon Prime that allow people to access tons of horrors and thrillers to watch on the small screen.
If you have a special room dedicated as a mini theatre, it is going to give a sensation that pumps our adrenaline, otherwise, watching on internet TV or with a screen projector are also convenient ways to enjoy watching horror/thrillers.
Here is the full list of Indonesian horror/thriller movies to watch on Netflix. Plus, prepare your a la quarantine drinks and snacks if you plan to organise a ( limited please!)Halloween party at home.
Satan's Slaves — Pengabdi Setan (2017)
No one should miss this movie directed by Joko Anwar as the movie gained its international recognition from the international motion-picture community. Adapted from the classic preqeuel released in 1982, the 2017 version is professionally produced with cinematic repertoire that links with the supernatural, religion, and local myths.
An international-quality acclaimed horror film starring Tara Basro, Dimas Aditya, and Ayu Laksmmi, the plot of the movie follows a now-poor and hapless family haunted by the death of their mother who dies after being bedridden for three years from a strange and debilitating illness. The family has to fend off the ghost of their dearly departed mother when she tries to drag them with her to the satanic worshippers.
This movie is available on Netflix.
---
Suzzanna: Burried Alive (2018)
Director Rocky Soraya ("The 3rd Eye") pays homage to the 1981 horror classic Sundelbolong starring late Indonesian actress Suzanna.The movie starring Luna Maya who plays the legendary character Suzanna, the Indonesian horror movie tells the story about Satria, a young supervisor at a cable manufacturing factory and his wife Suzzana who are eagerly expecting their first child. The story becomes suspenseful when pregnant Suzzana is murdered and her spirit seeks revenge against her increasingly terrified killers, who are determined to finish her off for good. This movie is available on Netflix.
---
Danur Trilogy
Danur is a popular horror movie adapted from the novel by Risa Sarasvati. Initially released in 2017, Danur is a horror non-fiction based on the personal experience of Risa herself who built a relationship with a ghost. Starring Danur is the highest-grossing Indonesian horror movie to date and has led to a successful sequel Danur 2: Maddah in 2018 and Danur 3: Sunyayuri in 2019. Danur also brings Indonesian history to this sequel by featuring a ghost who appears in the spirit of Dutch people who have a past story in colonisation in Indonesia. The sequels are available on Netflix.
---
Ritual — Modus Anomali (2012)
One can't separate Joko Anwar from horror movies since his notable work has been recognised from this genre of movie. Originally titled Modus Anomali, the movie sets up about a holiday in the woods which becomes an ordeal for a family man buried alive who emerges from his shallow grave only to find himself stalked by a madman. Starring Hannag Al RAshid, Rio Dewanto, Marsha Timothy, and Surya Saputra, Ritual combine horror and violence which make the movie suspenseful enough to take on. This movie is available on Netflix.
---
Impetigore — Perempuan Tanah Jahanam (2019)
Impetigore is an Indonesiam horror that finds a young woman named Maya looking into her past after a mysterious individual tries to kill her. It's another horror movie directed by Joko Anwar starring Tara Basro who plays the main character of the movie. Rated 6.8/10 on IMDb and 95% on Rotten Tomatoes, it's the latest movie from renowned Indonesian director thats worth watching for Halloween's binge-watch. This movie is available on Amazon Prime Video.
---
Kafir: A Deal with the Devil (2018)
The movie starring Indonesian actress Putri Ayudya and Sujiwo Tejo, Kafir: A Deal with the Devil is an Indonesian horror movie that narrates the story inspired by Indonesian cultural perspective on satanism. Directed by Azhar Lubis, the movie tells the story about a family haunted by unknown spirits after the death of their father. The premise narrates a Indonesian myth that capture one lives who was born as a believer and dies as satan's slave. Rated 7/10 on IMDb, the movie nominated for four Piala Citra Awards in 2018 is available to streaming on Netflix.
Bringing different local myth, black magic, supernaturalism, and satanism, as well as psychological thriller, there is lot of Indonesian movies that deserves to be watched during this Halloween season including Sajen, Offering, Asih, Jailangkung, The 3rd Eye, and Kuntilanak.
Happy Horroween !