2017 was a great year for women in the film industry to shine, be it as main characters, directors or producers - which will surely be reflected when the award season kicks off this weekend with the Golden Globes, followed in early March by the Academy Awards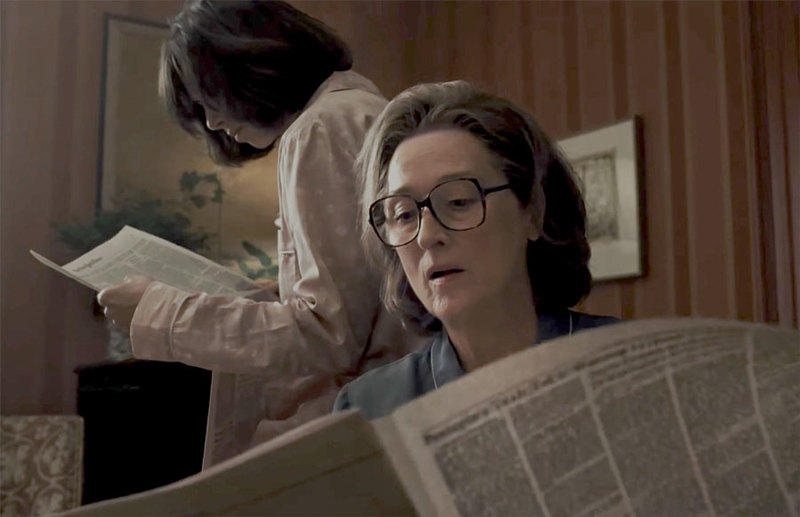 The list of nominees for the different categories across movies, TV shows and animated features, showed a number of women excelling at their jobs. The recent scandals that has hit Hollywood and heated discussions about women, sexism, and sexual lawsuit against harassment will only increase the scrutiny on the awards shows.
Last year, box office hit "Wonder Woman" drew a lot of attention to the discourse about women in superhero movies. The film itself, starring Gal Godot in the lead role, was directed by a female director, Patty Jenkins. The movie's gross reached over $821 million worldwide.
Many of this year's Golden Globe nominations that put women in the spotlight both in acting and production were inspired by true events. Before you watch the awards, NOW! Jakarta compiled a list of outstanding movies and series that bring forth women power on screen.
The Post
Directed by Steven Spielberg, this movie tells the story of a cover-up that spanned four U.S. Presidents and pushed the country's first female newspaper publisher and a hard-driving editor to join an unprecedented battle between journalists and government. "The Post" is nominated for Best Motion Picture - Drama while its leading lady Meryl Streep is nominated for Best Performance by an Actress in a Motion Picture - Drama.
I, Tonya
The movie follows the story of US competitive female ice skater Tonya Harding who was a rising star, but her future was thrown in jeopardy when her ex-husband intervened. Led by powerful female cast, "I, Tonya" earned nominations for Margot Robbie in the lead role for Best Performance by an Actress in a Motion Picture - Musical or Comedy and Allison Janney as Harding's mother for Best Performance by An Actress in Supporting Role.
Lady Bird
Written and directed by Greta Gerwig, this movie has already created a lot of buzz thanks to the stellar performance of Saoirse Ronan. The actress plays an artistically-inclined 17-year-old coming of age in Sacramento, California. "Lady Bird" received four nominations, namely for Best Motion Picture, Best Screenplay, Best Performance by an Actress in Motion Picture - Musical or Comedy, and Best Performance by an Actress in Supporting Role in Motion Picture.
Big Little Lies
An adaption from the novel of the same name, "Big Little Lies" celebrates the diverse personality of its female characters. Praised for its clever storyline, showing the seemingly domestic bliss of three mothers until a murder occurs, the cast of "Big Little Lies" includes many big names of the industry, including Reese Witherspoon, Nicole Kidman, Shailene Woodley, Laura Dern and Hong Chau. The HBO series earned six nominations, including best Television Limited Series of Motion Picture Made for Television.
The Handmaid's Tale
Set in a dystopian future, the TV series tells the grim story of a woman who is forced to live as a concubine under a fundamentalist theocratic dictatorship. Adapted from Margaret Atwood's bestselling novel, "The Handmaid's Tale" received three Golden Globe nominations and is the frontrunner to win the coveted award for the Best Television Series - Drama. Elisabeth Moss and Ann Dowd also earned nominations for their astonishing performances on the series.
Additionally, there are still many more movies and TV series about women, including animated movie "The Breadwinner", fantasy drama "The Shape of the Water" and TV series "The Sinner". Unfortunately, no women have been nominated in the categories for Best Director and Best Cinematography. But, it seems that women power in film and on TV is on the rise and here to stay.