After successfully screening many award-winning films for the past five years, the Plaza Indonesia Film Festival (PIFF) has returned with a number of movies that reflect the map of current socio-political issues in Indonesia and the world. Covered with 'Love' as a main theme, the film festival captures issues such as religion, gender and other domestic issues.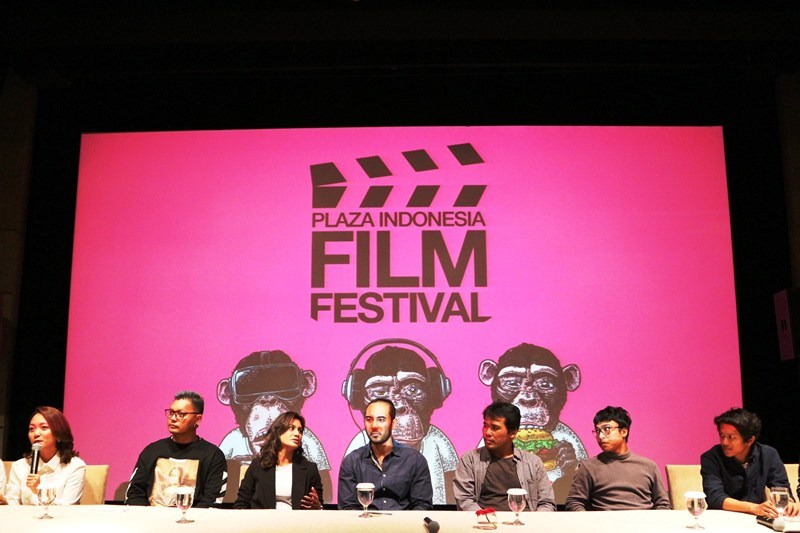 The festival featured 12 films, including three films from Indonesia and four from Poland, Japan, Lebanon and Vietnam, as well as five compilations of short films created by young Indonesian filmmakers, screened from 14-17 February at XXI Plaza Indonesia.
According to the organiser, tickets were sold out less than two days after ticket sales opened. It was the first time PIFF had such an impressive response.
PIFF programmer, Sugar Nadia, said that the films for this year festival reflected the current events that resonated among Indonesians.
"The films involved the various issues we're facing these days and our reactions to them. The movies revolve around themes of love, empathy and compassion," Nadia said, adding that audience interest has grown over the years with film goers showing more appreciation.
"We have a good cooperation with LSF [Film Censorship Institute] who allowed us to bring these films in for audiences to enjoy, said the film curator from movie publicist, Amygdala Cinema.
A total of 12 films were selected from more than 100 films that has been curated. At PIFF, the movies were screened in a commercial theatre, considered a bold move, given that many movies may have covered challenging topics such as religion, gender, or sexual abuse.
The following is a list of movies that were screened this year:
Ave Maryam (2018)
"Ave Maryam" is a love story that intersect with religious belief which expose lust and guilt. The movie tells the story about Sister Maryam, played by Maudy Koesnaedi, a nun who is assigned to a nursing home at Catholic monastery. The movie is slow running until the point where the character faces a conflict when Father Yosef (Chicco Jerikho) visits the monastery to conduct the congregation's orchestra. The pair fall in love and embark on a relationship prohibited by the Church.
Directed by young talented director Ertanto Robby Soediskam, "Ave Maryam" is defined as modern retelling of the sinful Adam and Eve arc, portraying the human body as both sacred and carnal that could happen due to the loosening grip of religion. For those who may not have had the opportunity to catch it during the festival, "Ave Maryam" is scheduled to be screened in wide release in April.

27 Steps of May (2018)
"27 Steps of May" is the depiction of traumatic experience from the victims of sexual assault. The film narrates the story about May (Raihaanun) who was gang-raped at 14. May's father (Lukman Sardi) is devastated, blaming himself for not being able to keep his daughter safe. Traumatised, May withdraws completely from life and is insecure around men. Her scars are slowly healed when a magician (Ario Bayu) moves in next door and steals her attention via a small hole in May's wall.
The director, Ravi Bharwani, based it on an incident that occurred in 1998. May is the example of how women struggle following violation. This is a problem that still happens in Indonesia, where victims are often silenced and suffer alone. The movie premiered at the Busan International Film Festival and won a Golden Hanoman Award at JAFF 2018.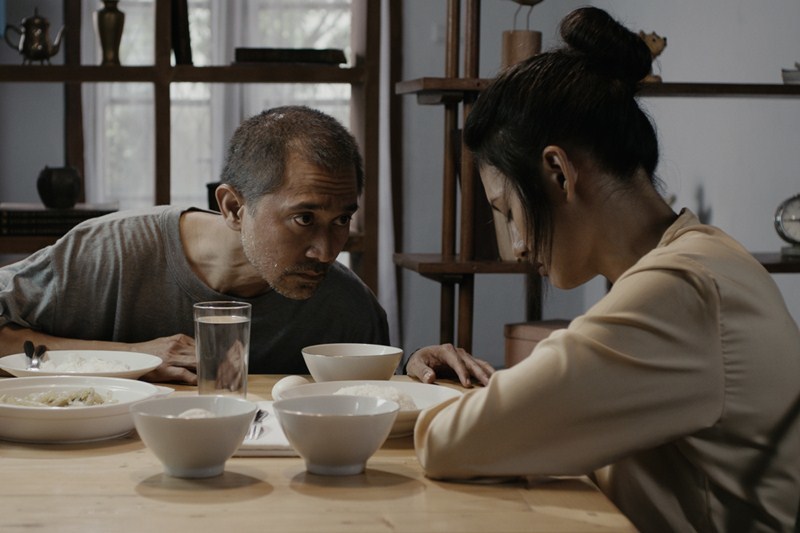 "The movie almost has no dialogue. We worked through the power of expression to depict vulnerability of women who have been neglected. "27 Steps of May" invites us to the discourse of sexual violation towards women. It still happens today in our country, showing that the law doesn't speak to women as victim," Raihaanun said.

Kucumbu Tubuh Indahku "Memories of my Body" (2018)
Garin Nugroho is always good at adapting stories based on unique local culture. His latest film, "Memories of My Body", is a strikingly-brutal nuance from Juno's (Muhammad Khan) experience as a Javanese lengger lanang dancer, a type of female dance performed by men. The story is about Juno's life journey as a hermaphrodite in his village.
"Memories of My Body" won three awards including the Cultural Diversity Award under the Patronage of UNESCO at the Asia Pacific Screen Awards 2018. This movie is about the gender spectrum, the label of body movement (gesture), and illustrations of culture in our lives.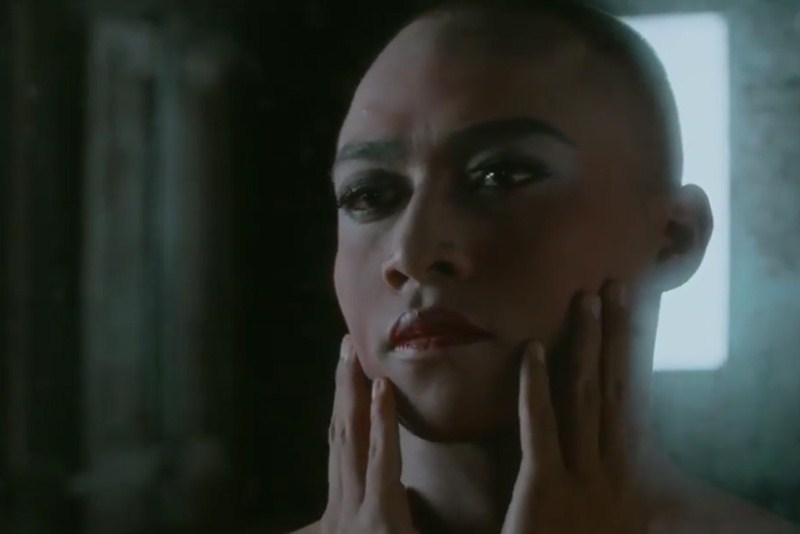 "It's an exploration of the body in the context of life's journey. I got the chance to learn this role by combining martial arts and dance," said Muhammad Khan who plays his first leading-role in this movie.

Kado (2018), Aditya Ahma
One of short Indonesian movies, directed by Aditya Ahmad, "Kado" focuses on gender appropriation. The 15-minute long film is inspired by director's eye who grew up in Makassar where traditional society recognises five genders. The movie narrates the story about Isfi (Isfira Febiana) who typically dresses like a tomboy, wearing practical pants among her male friends. When she visits Nita (a female friend), Isfi is compelled to use a hijab to be accepted at Nita's house. Set during their high school years, the film is truly an exploration of identity. Identity that also places somebody in a box. Produced by Mira Lesmana, the movie received two respected awards for Best Shot Film at the Venice Film Festival 2018 and the Indonesia Film Festival 2018.
Beside "Kado", there are other shorts that are definitely worth watching such as "Ballad of Blood & Two White Buckets", "Elegi Melodi", and "Loz Jogjakartoz".
Plaza Indonesia Film Festival also screened three movies which were nominated at the 91st Academy Awards for Best Foreign Language Film such as "Capernaum" (Lebanon), "Cold War" (Poland), and "Shoplifters" (Japan).



All of these films capture life stories from around the world and premiered at the Cannes Film Festival 2018. Hirokazu Kore-eda's Shoplifters won the highest prize, Palme d'Or, at Cannes Film Festival, in May last year through its tearjerker story about a family that relies on shoplifting to cope with a life of poverty. The Asia Pacific Film Festival 2018 winner "The Tailor" by Kay Nguyen and Buu Loc Tran from Vietnam was also screened at the festival.