Many environmentalists and organic cotton enthusiasts are familiar with Global Organic Textile Standard (GOTS) which consists of four member organizations from USA, Germany, Japan and the United Kingdom. Mums who are looking for organic items for their little darlings (from new-born to aged four) should check out Cottonaries that uses imported GOTS certified organic cotton to make its headbands, mittens, bibs, hats, clothes and groovy baby booties.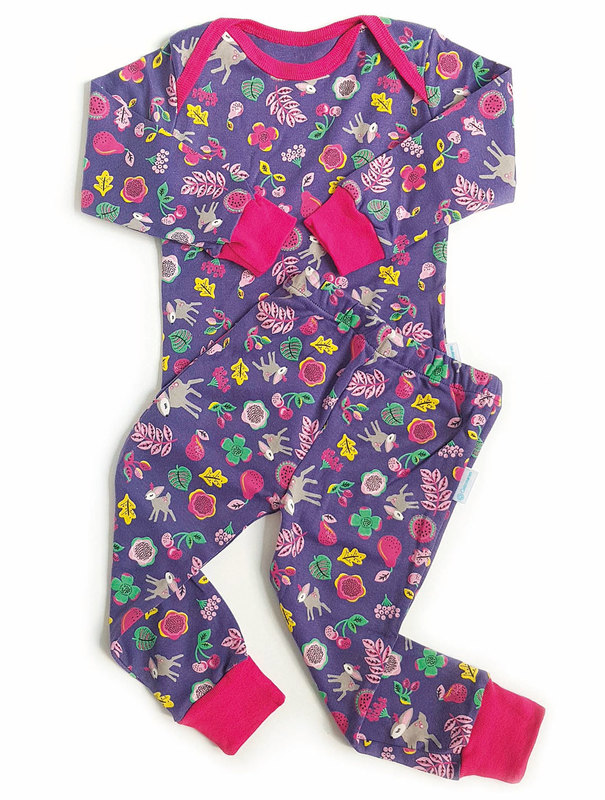 To my knowledge, Cottonaries is the only Indonesian children's clothing label which offers items made from organic cotton. Organic cotton is pesticide-free and not treated with chlorine bleach, formaldehyde or other toxic chemicals, which could potentially seep into the soil and water. Hence, products made from organic cotton are not only safe for babies and children, but they are also safe for the environment.
Cottonaries is the brainchild of Shienny Yulianto, a mother of two children (aged five and two-and-a-half). In 2014, when Shienny lived in Singapore, her first child, as a baby, developed itchy rashes in folds of legs and arms. She took her baby to the paediatrician and changed the little one's shampoo and soap with unscented ones; she found out that her baby had sensitive skin that is prone to rashes and surprisingly, organic cotton, which is grown without the use of pesticides, actually, made a world of difference to her little darling.
It is widely believed that children's skins, especially babies, are more sensitive than adults' skins, hence when you put conventional cotton that uses harmful chemicals on your little ones, they may suffer itchy rashes due to the sensitivity of their delicate skins. Shienny believes that even though the factories have washed the textiles, which are made from conventional cotton, residues from the pesticides are still in the cotton clothing, hence organic cotton is a safe bet for the little ones, especially for babies with sensitive skins.
When she lived in Singapore, she could buy organic baby clothes easily. In the end of 2014, Shienny returned to Indonesia. As said by her, today imported babies and kids' organic clothes from foreign brands are available in Jakarta as organic products are gaining popularity here; however, in 2014 she could not find any babies' clothes which were made from organic cotton in Jakarta.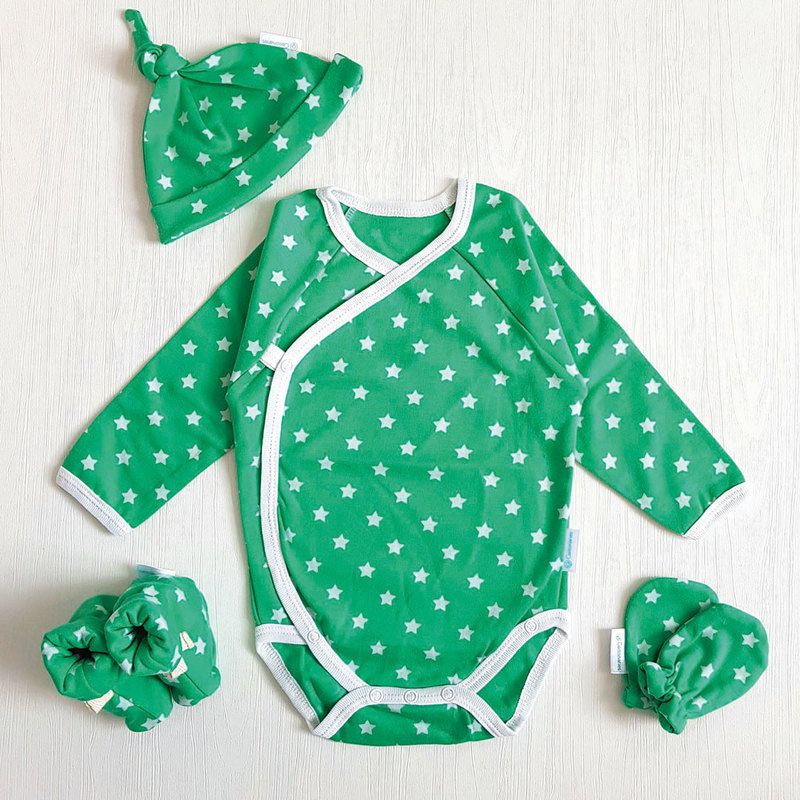 "Organic cotton has the benefits which cotton offers, such as softness and durability, but without the negative impacts on our environment, as organic cotton does not use pesticides," Shienny explains.
The difficulty in finding organic baby clothes here inspired Shienny to established a clothing label that offers items, from hats to shoes, which are made from organic cotton for the little ones; she believes that there is a market, albeit a niche, for organic kids' clothing in Indonesia. Cottonaries was founded in 2017; the unique brand name comes from 'cotton' and 'stationaries'— Shienny has a penchant for cute stationaries.
On her company's website, she specifies the sources of Cottonaries GOTS-certified organic cotton's suppliers. Many organic cotton enthusiasts are familiar with Global Organic Textile Standard (GOTS), the worldwide leading fabric processing standard for organic fibres, including ecological and social criteria, backed up by independent certification of the entire textile supply chain (www.global-standard.org).
With the exception of the plain blue pants, all Cottonaries' goods are made by using organic cotton fabrics from the Herbal Fab and Rajlakshmi Cotton Mills. "The organic cotton, which is used to make the blue trousers, is sourced from Ratu Kencana Textile in Jatiluhur, West Java," says Shienny. Currently RatuTex, also known as PT Kurnia Ratu Kencana (www.kurniaratukencana.com), is only able to produce organic cotton fabrics in solid colours, without any pattern.
As Shienny only deals with suppliers who match her passion for sustainable practices, she visited RatuTex factory before she purchased their organic cotton. Her experience (and pictures) when visiting Ratutex can be read on www.cottonaries.com; the website is in English.
Also, when it comes to babies' clothes, most brands use sizes "from 0 to 3 months", "from 3 to 6 months", "from 6 to 9 months" and so on, thus the clothes are usually worn by the same baby for 3 months only. Cottonaries offers babies' clothes which can be worn by the same child for at least 6 months; hence its clothes are made for "new-born to 6 months", "6 to 12 months, and "12 to 18 months".
In line with sustainable fashion, Cottonaries, indeed, aims to extend the life of its products. "I want to reduce the amount of clothing waste going to landfill," says Shienny.
As for prices, as said by Shienny, the target buyers of Cottonaries' goods is the upper-middle class; compared to products from other brands for the upper-middle class, Cottonaries' items are offered at competitive prices: mittens cost IDR 30,000 per pair, bib is IDR 50,000, headband and hat is priced at IDR 60,000 each, baby booties cost IDR 60,000 per pair, bodysuit is IDR 120,000, jumpsuit is IDR 200,000, kimono is IDR 150,000, pants cost IDR 150,000, t-shirt is IDR 120,000 and pyjamas costs IDR 240,000.
Currently, Cottonaries is primarily run by Shienny herself who happily juggles motherhood with her role as an entrepreneur (she designs all of Cottonaries goods, among other tasks).
All in all, it takes time for Indonesians to embrace organic children's clothing – however, as said by Shienny, the progress has been encouraging with demand slowly but surely is on the rise. For Shienny who cares about environmental issues and believes in the goodness of organic cotton, though her passion-driven business may take time to come to fruition, it is definitely worth it.

Cottonaries
Whatsapp: 0818 777 296 (Shienny)
IG: @cottonaries
W: www.cottonaries.com