Warwick Purser recently launched Equatorial Design, a fashion brand that offers modern batik design accessible for everyone.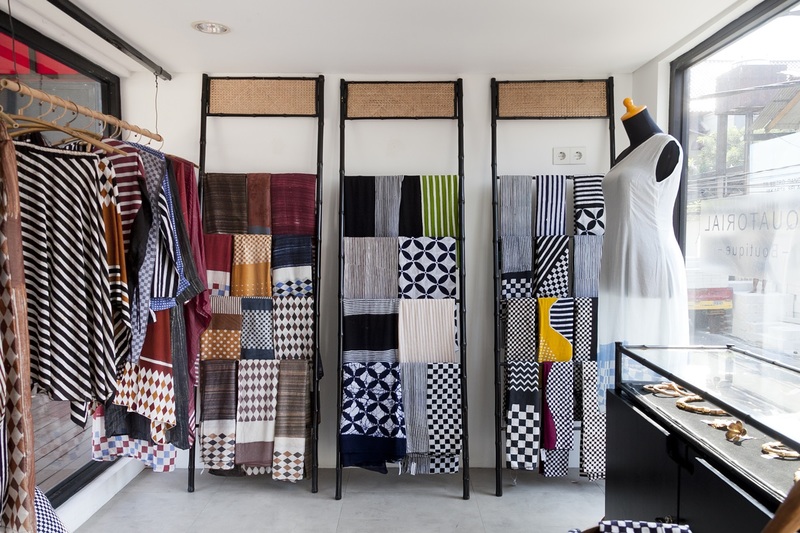 Batik is becoming more popular as a wonderfully creative medium. The art of decorating cloth by blocking dying technique using hot wax has been practised for centuries, especially in Java. Batik is historically the most expressive and uses some of the most timeless methods, which offers artists the opportunity to explore its unique process in a flexible and exciting way in producing batik design.
However, most batik motifs used by most people typically combines various elements of culture and nature with bold and various colours, which may seem too crowded from a foreign point of view.
Warwick Purser, an Australian-born philanthropist who got Indonesian citizen through a presidential decree because of his passion for humanitarian work, voiced the same concern about batik. "Frankly, I am not a great lover of most batik design, I find it too 'busy' for my taste," Purser told NOW! Jakarta. Having said that, he really appreciates batik and has respect for the process of making batik because it can empower so many women in villages throughout the country, particularly in Java.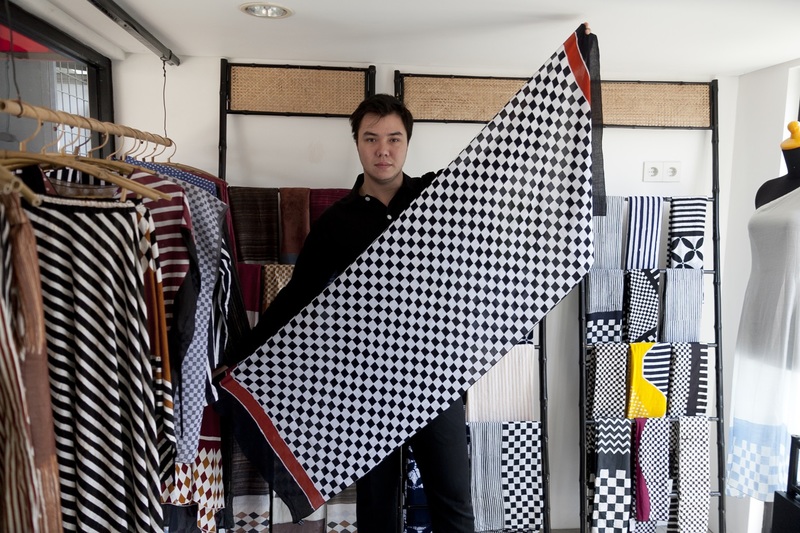 Warwick Purser has long history of over 25 years in developing Indonesian crafts, but never textiles, until August 2018 when he launched a fashion brand Equatorial Design to create his own batik style with strong, simple and contemporary designs to fit the taste of people of all ages.
Fifteen months ago, Purser, who was an Honorary Consul for Mexico in Yogyakarta, embarked on a project that fused the talents of the two places: Mexico for its design and Java for its talent in making batik. A very successful exhibition was created, which the Mexican government used to celebrate bilateral relations between the two countries. Following this project, Purser developed a keen interest in the art of batik, and he then decided to create designs with traditional Javanese elements and presenting them in a contemporary manner. He showed those designs to Susanna Perini, a good friend and owner of the Biasa shops, who immediately asked if she could include them in her collection. Further encouraged, Purser went on to establish his own company, Equatorial Design which produce various forms from clothing to the much forgotten market of home accessories.
Purser spoke proudly of the group of talented designers and people in his care, including batik makers all over Java who works patiently and skilfully realising his contemporary approach to batik design.
"Everything we've achieved in the last twelve months would not be possible without the hard working back office team and a group of young designers, including the very talented Kekoa Iskandar, a graduate of Parsons New York, Dimas Merdeka, a young Yogyakarta designer and Reza Prasiteo who was working out of my house six months ago. And when I saw a mannequin dummy donning my batik whisked from my house straight into my design studio, I was simply awestruck. I love to nurture and help them develop their potential."
The collection was made to stand out using primarily traditional batik motifs, such as slarak (parallel lines), Bali's poleng (black and white square), kawung (four lobed stylised flower) and large, pronounced dots. Combined and deconstructed into minimal patterns and colours, the result is a piece of batik cloth that is simple, clean and effortless, perfectly capturing the interest of younger consumers.
Equatorial Design batik is a casual and daywear apparel using good material suitable for use in tropical climate. Prices range between IDR 800,000 to 2,000,000. However, you can find one-shoulder dress that starts at IDR 1,680,000, men's shirt from IDR 850,000, shor/small tops and ponchos from IDR 1,150,000. Scarves prices vary from IDR 450,000 to 540,000 and sarongs are priced between IDR 680,000 to 1,680,000 (depending on the fabric).
The brand uses sustainable textiles as much as possible, in particular bamboo silk and cotton made from eucalyptus tree, some even use the more highly valued textiles of silk and chiffon.
Warwick Purser's Equatorial Design consistently creates new designs with the goal of encouraging more Indonesian to become interested in this particular heritage. The brand's aim is also to crate pieces that foreigners will proudly wear overseas, therefore making them ambassadors of the extraordinary talent of Indonesian batik making.
Warwick Purser's Equatorial Design
White Tree Residence
Jalan Asem 2 No. 19/18A
Cipete Selatan, Jakarta
T: +62 21 291 25142
IG: @warwickpurser.equatorial