Indonesian furniture brand Kayou has launched its 'Lereh Series' by adapting the Ramayana in its design. Since its establishment in 2015, five young architects plan to introduce Indonesian furniture to the world. They recently featured the collection in New York.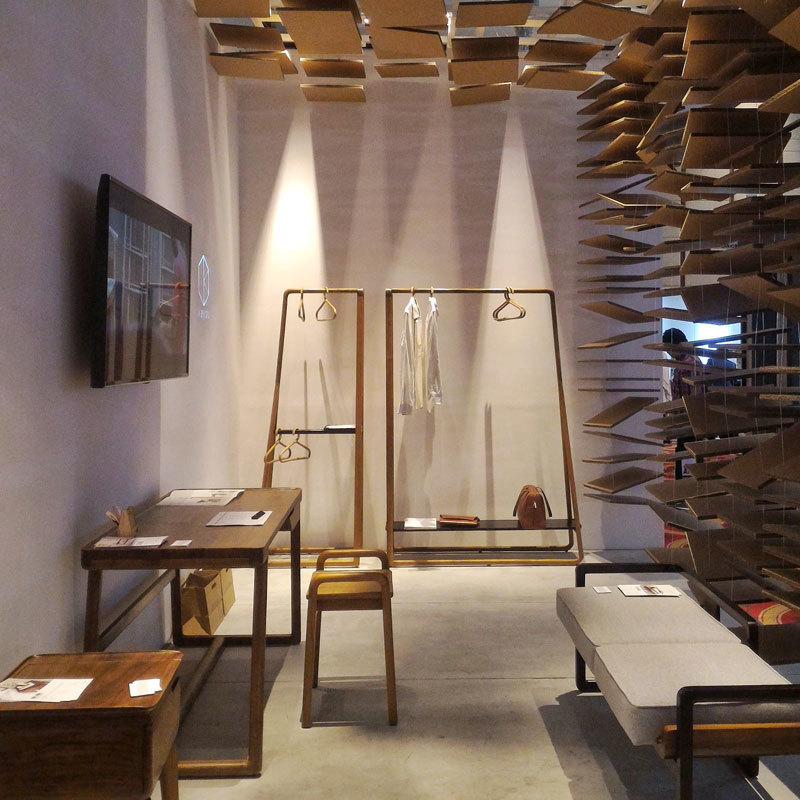 'Lereh' in Sanskrit means 'relaxed' which translates to convenient furniture. Unlike Kayou's first series, Satoo, the Lereh Series features a bedroom theme and blends more elements like fabrics and leather. The five products that are part of the Lereh Series are 'Bilung' Side Table, 'Limbuk' Ottoman Bench, 'Jatayu' Desk, 'Rama' Clothes Hanger, and 'Sita' Clothes Hanger.
With its shades of kayu (wood), the bedroom installation is designed with a curtain made of cardboard, lights that give the impression of warmth, with clean and minimalist accents.
The design was inspired by the Ramayana. The story of Rama and Sita's love story was shown for the first time in Casa Indonesia 2018 last May at The Ritz Carlton Pacific Place. After its successful exhibition in New York last year, kayou will return to feature its latest furniture collection in the city this fall, supported by Indonesia's Creative Economy Agency (Badan Ekonomi Kreatif).
The element of Rama and Sita's story is manifested in the creative process and the product's philosophy. Rama Clothes Hanger is designed for men who usually have fewer clothing collections and need a container to place watches, wallets and other small accessories.
In contrast to Sita Clothes Hanger which is designed for women who usually have a diverse collection of clothing and need a place to store bags and shoes. This gender inspired furniture collection, when paired together, is designed to resemble an inseparable couple.

There is also Limbuk Ottomen Bench, the usual chairs on the front side of the bed have their own story. In the wayang story, Limbuk is portrayed as a woman who is often a servant as well as a friend of the Queen. This chair is expected to reflect the loyal character of Limbuk and bring comfort to the owner.
The whole Lereh collection is sure to create a true feeling of relaxation in one's bedroom.