Noesa offers handmade goods, including travel essentials, which combine a modern look and an ethnic feel. The hand-woven textiles of its passport holders, wallets, bucket hats, camera straps as well as guitar straps, among others, are made by using natural dyes and techniques that go back centuries. Through its stylish merchandise, Noesa shows that traditional does not necessarily mean old-fashioned.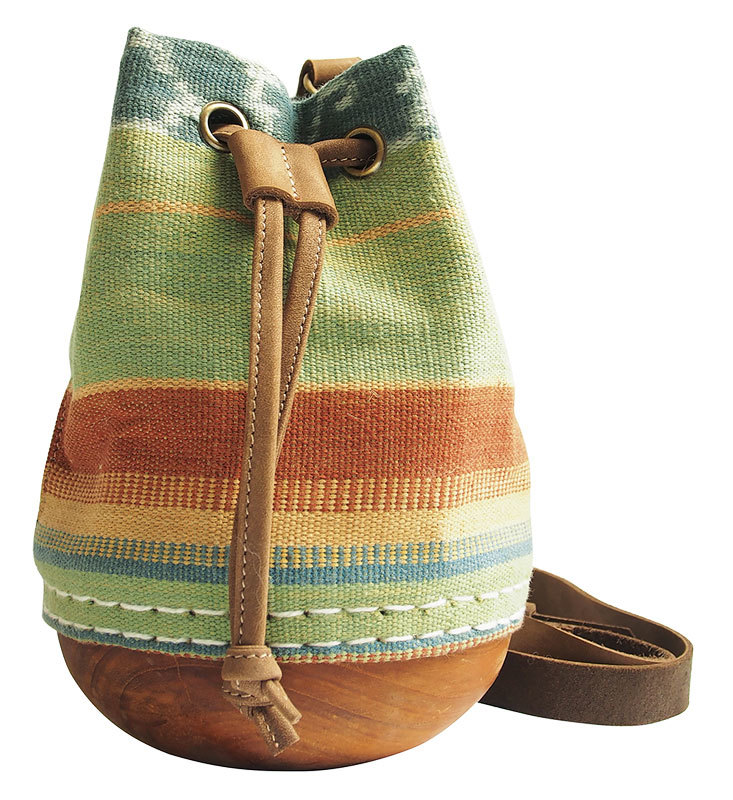 Indonesia has countless types of tenun (woven fabrics). The designs, sizes and materials used in each cloth vary from region to region – each region has its own distinctive patterns. Depending on the fabric patterns used, it can take weeks or months to complete a piece of hand-woven textile, and it can even take a year if the details are plenty and very intricate.
Noesa offers various handmade items, from wallets to guitar straps that are made of tenun ikat Sikka (ikat means "to tie" in Indonesian). The textiles are meticulously woven by hand by the weavers in Sikka, a regency within East Nusa Tenggara province, on the island of Flores, who use age-old techniques.
Noesa (meaning "island" in Sanskrit) was founded in 2014 in Jakarta by Annisa Hendrato, Cendy Mirnaz and Daniel David. However, Daniel left Noesa in 2015, and Shinta Uli Pasaribu joined the other girls to run Noesa in 2016. The story of this brand begins when Cendy and Annisa travelled to East Nusa Tenggara in 2012, where they met Daniel, a Flores native.
Cendy and Annisa both fell in love at first sight with tenun ikat Sikka textiles that are 100% made of natural dyes and wanted to preserve the heritage skill of weaving textiles, as many age-old craftsmanship are in a state of decline.
They established Noesa to help the weavers to find the right market, or people who will be able to justify paying premium prices for time-consuming, beautiful handmade products, as rural artisans often run into difficulties in selling their merchandise at decent prices. They hope that through Noesa, they are able to create a sustainable source of income for the weavers.
By collaborating with the artisans, the Noesa team informs the weavers what their buyers expect from their goods, in terms of quality, designs and colours. For instance, the weavers usually use red, blue and yellow only; they hardly ever use other colours. Cendy encourages them to use other colours as well, such as pink, purple, grey and green, to make the goods more appealing for the market.
As a note, this brand is committed to use natural dyes only in producing their merchandise. Their dyes are derived from natural substances: yellow dye comes from turmeric, while the red colour comes from morinda roots. Moreover, besides creating their own dyes, the weavers also make their own yarn from cotton by using traditional spinning wheels; thus, it is a time-consuming process to create a piece of textile.
As for prices, a necklace is Rp. 130,000, cardholders that uniquely combine teakwood and hand-woven cloths cost Rp. 390,000 each, bucket hats are priced from Rp 340,000 to Rp 360,000, while passport holders that combine hand-woven textiles with genuine leather cost Rp. 290,000 each. For photography enthusiasts, Noesa offers Jalin (a wrist strap suitable for a pocket camera) and Sangkut (a camera strap for mirrorless and DSLR cameras, max 3 kg); both Jalin (Rp. 220,000) and Sangkut (Rp. 390,000) combine genuine leather with hand-woven cloths.
"Over the years, we have been gradually introducing new products, and we plan to include apparel in our product range as well in the future," says Shinta who is passionate about fashion.
Noesa is also open to collaborate with other brands. Various gorgeous items, from bags to cardholders, which combine teakwood with hand-woven textiles, have come out of collaborative projects between Noesa and Sanoesa (a brand that produces premium wooden goods).
Although Noesa is a social enterprise, Cendy makes it a point to distinguish Noesa first and foremost through the craftsmanship and quality of its products; the social goods come second. She believes that the premium price tags must be justified by the products' quality and craftsmanship, rather than the label of social enterprise.
"Since the beginning, we never outright said that our merchandise has a social benefit, as we definitely do not want to offer goods that people buy out of pity. We want our products to appeal to them due to their beauty and quality. The fact that Noesa is a social enterprise is just an added value. Thus, we always strive to improve the quality of our items," says Cendy who has a penchant for all things culture and natural dyes.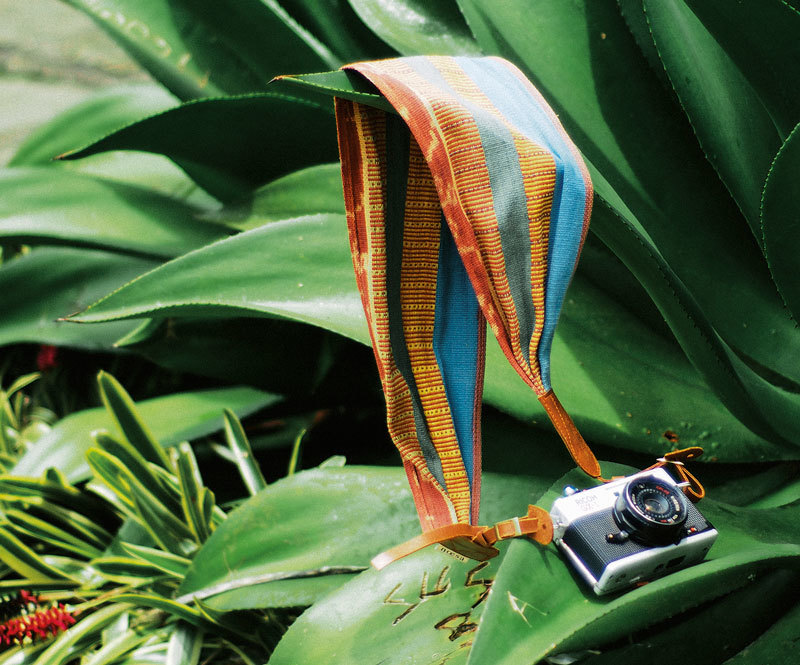 The progress has been encouraging. Starting off as a retail brand, Noesa has expanded into a business-to-business market. Today, it also offers custom made items for corporate clients as well as individuals (brides-and-grooms to be can order unique wedding souvenirs with ethnic flair).
Since its inception, Noesa has been on a mission to familiarize people with tenun ikat Sikka. In 2015, from May 1 to May 25, Noesa held "Plewo Doi" (meaning "self introducing" in Sikka language), at Museum Tekstil and Dia.Lo.Gue Artspace in Jakarta. That exhibition aimed to introduce the art of Sikka hand-woven textiles. At "Plewo Doi", the Sikka artisans showed the guests the process of making their traditional tenun ikat and how they created the natural dyes for their textiles. Currently, Noesa is open to collaborate with sponsors to help support their upcoming event, where they plan to bring the weavers to Jakarta again.
All in all, Noesa not only maintains the continuity of traditional Indonesian craftsmanship, but it also empowers the villagers by giving them a sustainable source of income. Financially, the rural artisans are much better off than before – these days, they are able to buy land and motorcycles that can take them to other villages or towns easily.
Running a social enterprise is not always easy. However, for Cendy, Annisa and Shinta, seeing how Noesa positively impacts the artisans' life, it makes all the hard work worthwhile. After all, Noesa is their labour of love.
ORINILA:
Those who love traveling should visit www.orinila.com.
Noesa offers both open trips where you can mingle with other travellers as well as personalized trips. Its open trips will take travellers to visit beautiful places, including mount Kelimutu, Kokka beach and cape Kajawalu. At the workshop, participants can learn about the procedure of making hand-woven Sikka tenun ikat fabrics as well as the process of creating natural dyes. And the bonus is: the artisans will happily teach the participants to make their own handmade tenun ikat scarves from scratch.
Noesa also runs Orinila, a five-bedroom bamboo house that can be rented. Orinila, which is equipped with electricity, is located in Watublapi village in Maumere, on the island of Flores, in East Nusa Tenggara province.
---
Noesa goods are available at:
The Goods Dept (Pacific Place, Kemang Village, Pondok Indah Mall 2 & Lotte Shopping Avenue),
and Pasaraya Department Store (Sultan Iskandar II # 2, Blok M).
Online shops: www.noesa.co.id & www.marketplays.id
Noesa: www.noesa.co.id
Instagram: @noesa.satu
Facebook: Noesa.satu
Steller: Noesa
WhatsApp: +62 813 1555 6670
Orinila: www.orinila.com
Instagram: @_orinila
Facebook: Orinil