The most awaited summer festival in Indonesia, We The Fest 2019 is scheduled to be held from 19 to 21 July at Jakarta International Expo (JIEXPO) Kemayoran. Going with 'Beyond the Music', the three-day festival is expected to be a one-stop shop for art, fashion, food, and of course music.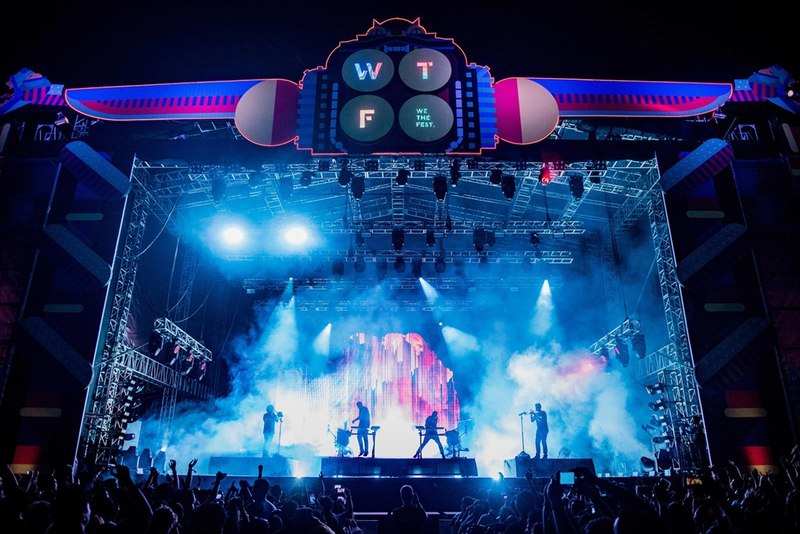 Ismaya Live, the organiser, has announced that 19 international artists will be performing on the festival's first day: Alvvays, Daniel Caesar, 6lack, Anne-Marie, Sabrina Claudio, Joji, Dean, Cigarettes After Sex, San Holo, Cashmere Cat and Yaeji. Headline acts Australian singer Troye Sivan and American hip hop duo, Rae Sremmurd are set to debut at We The Fest.
20 Indonesian musicians will also perform live at the summer festival. RAN, Eva Celia, Barasuara, Tulus, Kunto Aji, The Adams, Elephant Kind, Dekat, and Endah N Rhesa and other local artists are expected to unveil surprises this year.
Indonesian duo, Endah N Rhesa will be releasing their 5th album at We The Fest 2019 this July. Dewa 19 will bring Ari Lasso & Dul Jaelani to the stage. Fourtwenty has prepared a mini album to be debuted at the festival this year. Trio r&b, RAN, has prepared a surprise for their fans with a new song and stage act combination.
And there's more to come, the final line-up performers will be announced in May.
This year, We The Fest brings more excitement to improve the lifestyle experience for visitors. There are five zones, used for various activities. Art Village is to be dedicated to showcasing local artists and craftsmanship. Visitors can also experience silent cinema with a range of short films selected for WTF Cinema Club. Go to the activation hall at WTF Con or explore culinary treats presented by Ismaya Group at Eats and Beats. For those looking for games, Carnifun will be your choice.
"It's been the festival for all of us. We [organisers] have included many elements ranging from music to food which are the results of our collaboration with various brands, organisations and communities," said Sarah Deshita Ismaya Live's Brand Manager at a press conference.
"Although a few artists have performed at the festival previousy, they always bave something new, from songs to arrangement. So we asked them to perform again at We The Fest this year. We want to build the ecosystem and grow with the artist," Deshita added.
In its bid to encourage creativity, We The Fest continues to call for performers with its Submit Your Music and art competition, WTF19Poster. Emerging artists can send their music demo to wethefest.com/submityourmusic. Local artists who pass the selection process will be performing live in the Showdown session. The Winner has the privilege to perform at the We The Fest stage along with other established musicians. The last day to submit work is 1 July.
We the Fest also invites graphic designers in Indonesia to create their own We The Fest 2019 poster.By uploading the final work on Instagram with the hashtag #WTF19Poster. The three best poster designs will be displayed at various corners throughout the festival area.
Tickets start from IDR 1.75 million for a three day pass. There are also group tickets for groups of six priced at IDR 9.75 million for three day general admission. Get the extensive privilege by purchasing Very Important Banana (VIB) ticket.
For more information about We The Fest 2019, visit the website at www.wethefest.com