Why do so many people from all around the world love the cello above all other instruments? The world famous cellist Steven Isserlis has put it well: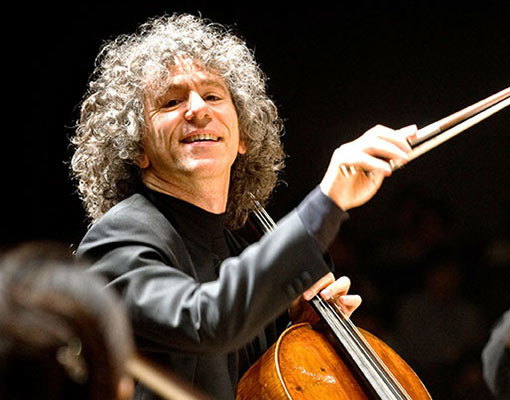 "There are any number reasons, of course: the range is immense; it is extraordinarily versatile; a fine cello, with its graceful curves and rich colors, is a visual work of art; and so on. The main reason, however, has to be the warmth, the lyrical humanity of the sound. Cellos seem to develop personalities of their own, at their best merging with those of the cellists who play them. Cellos inspire imaginations: writers from Charles Dickens to John Updike have created memorable fictional cellists; famous men from Bonnie Prince Charlie to Charlie Chaplin have delighted in playing the cello; and some of the most outsized characters among conductors and composers ( Toscanini, Barbirolli, Offenbach, Victor Herbert, to name but a few ) have started out as cellists."
The craftsmen who make these beautiful instruments should be acknowledged too. One might, therefore, add to Steven Isserlis' admirable explanation that some objects, not only cellos, do seem to retain the pulse of their making. One can feel whether an object has been made at speed or with diligence, whether it has warmth. In the end, though, it is the player who makes the sound.
The habit of one famous violinist, whenever anyone told him how much they admired the sound of his instrument, was to take it out of the case put it close to his ear, listen intently for a while and then, with a bewildered expression, he would say "Really? But I cannot hear anything".
Jakarta's classical music lovers are in for a special treat on 7th October. Steven Isserlis will be performing Edward Elgar's cello concerto, one of the greatest masterpieces ever composed for cello and orchestra. Steven regularly performs on the "Marquis de Coberon" Stradivarius. Rebecca Tong will conduct the Jakarta Simfonia Orchestra already into its eighth season at its home in Aula Simfonia Jakarta.