From church choirs to international concerts, Arkadius Ari Wibowo, affectionately called Ari, has never felt more certain in his calling to pursue a career in classical music. His passion was most visible at the concert held on July 8 at the Goethe-Institut Jakarta. Classical music, Ari believes, deserves to be in the mainstream now more than ever.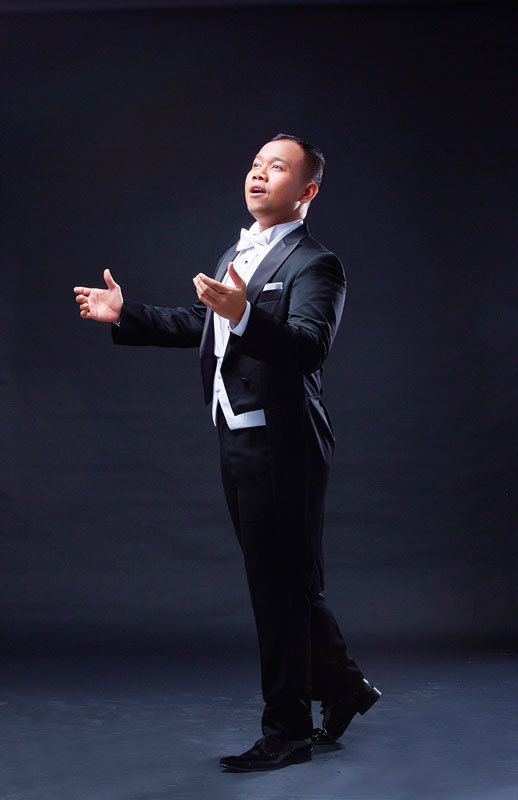 The concert, entitled Persembahan Kasih (Offering of Love), was Ari's first major gig as music director, in which he led the choirs and the chamber orchestra. He enthusiastically commanded every repertoire of music, which ranged from Johann Sebastian Bach's Jesus Bleibet Meine Freude to Antonio Lucio Vivaldi's Gloria, Laudamus Te and Domine Deus, Wolfgang Amadeus Mozart's Eine Kleine Nachtmusik, Voi Che Sapete and Alleluia, Georg Friedrich Handel's Ombra Mai Fu, Lascia Ch'io Pianga, Rejoice Greatly, O Daughter of Zion and Hallelujah, Amen, as well as gospel song Kasih Pasti Lemah Lembut by Yuda D. Mailo'ol.
Featuring guest conductors Efra Istiawardhana, Henry Mesach Adiprabowo and Istiyarni, as well as prominent singers Grace Soetikno, Ingrid Christanty Jovita and Japanese opera singer Machiko Okado, the concert was divided into Baroque and Classical periods. The concert also saw special performances by The Arc Female Quartet, The Arc Choir & Chamber Music and The Arc Children Choir.
Through the performances, Ari sought to share his talents and passion, as well as a well-intentioned dream to introduce to the masses the beauty of classical music, which has thus far been seen as something that's not quite for everyone. The success of the concert, which was provided free of charge, proved that Ari nailed it.
Ari began his musical career at the age of seven, by joining the children's choir at Tarakanita II Elementary School and the parish choir of the Santa Perawan Maria Ratu Catholic Church in Jakarta.
He has never looked back, always adamant to have a career in classical music.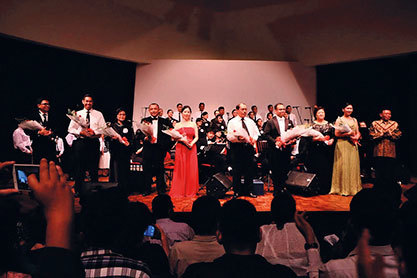 Realising their son's musical talents, his parents, who had been reluctant at first, then gave their blessings. Young Ari soon underwent a series of training from A-list mentors that included Avip Priatna, Tommy Prabowo, Joseph Chan, Joseph Kristanto Pantioso, Addie MS, Daichi Ito, Hikotaro Yazaki and Gudni Emilsson. Beginning this year, Ari joined a master class with world-renowned baritone singer and vocal teacher Prof. Rudolf Piernay at the Royal Academy of Music in London.
Aside from his musical training, Ari has also managed to graduate with a degree in German Literature from the University of Indonesia.
His accomplishments suggest Ari is doing something right. In 2014, he was selected to represent Indonesia at the Asian Youth Choir at Niigata Asian Culture Festival in Japan.
He has also performed with prestigious national and international orchestra music groups such as Jakarta Concert Orchestra, Nusantara Symphony Orchestra, Amadeus String Orchestra, Twilite Youth and Twilite Orchestra, Konstanz Philharmonic Orchestra, Konstanz Chamber Orchestra, Tubingen Chamber Orchestra and Thailand Philharmonic Orchestra.
In a bid to share his love for classical music, Ari then founded a classical music group called The Arc Music. Beginning with four members, the group now has a consistently growing number of dedicated musicians.
"The Arc Music is a shelter for musicians in the genre and anyone else who feels like there's an unfilled gap for their passion for classical music. We seek to develop and improve talents as well as promote classical music in Indonesia," said Ari.