The annual Ubud Village Jazz Festival (UVJF) returns this 16th and 17th of August, bringing with it some of the world's most celebrated jazz musicians over a huge range of jazz music sub-genres.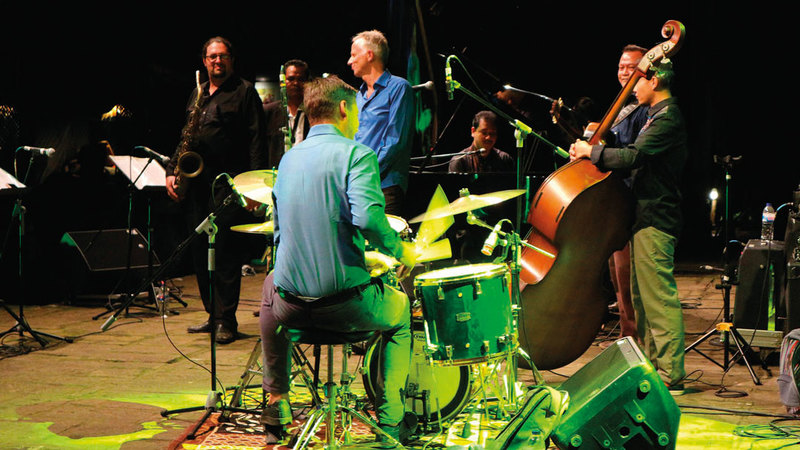 Held over two days in the homey garden of ARMA Museum, The Ubud Village Jazz Festival has a reputation for staying true to its real jazz roots. With its theme this year, Certainly! Indonesia, the festival celebrates Indonesia's independence day (17th August) and will feature some of the country's top jazz artists as well as artists from more than 8 countries in their eclectic line up.
The lineup has everything from traditional to contemporary jazz, fusion to funk, smooth to latin and that's just the tip of the iceberg. From Indonesia's thriving jazz scene, the festival will be bringing in the award-winning Sri Hanuraga Trio feat. Dira Sugandi, the funky-swing duo Yance Manusama & Otti Jamalus, saxophonist Anggi Harahap, the 18-piece HajarBleh Big Band from Jakarta, the voice of Surabaya native Nancy Ponto who was on The Voice Indonesia. Returning due to popular demand are the Eurasian Quartet featuring Dian Pratiwi.
International jazz will be represented by critically acclaimed Aaron Goldberg Trio (with Matt Penman and Leon Parker) from the USA, South Korean Pete Jung Quartet, Michaela Rabitsch & R. Pawlik Quartet supported by the Austrian Embassy, Harry Mitchell Trio, Arcing Wires, and Caleb Fortuin with the Bali Mates (Future Leaders Jazz Award Winner) from Australia. From Russia Ilugdin Trio and New Centropezn Quartet, and, with the support of the Institut Francais d'Indonesie, Voyager 4.
Whilst the festival is without a doubt centred on music and jazz, around the festival grounds are various booths displaying a range of local handicrafts, music instrument exhibition, merchandise, food and drink from some of the best spots in Bali. Together with its unique decoration and ARMA's distinct Balinese architecture, UVJF allows festival-goers to feel and explore the 'bohemian' atmosphere in downtown Ubud. Laidback and casual, the festival invites you to grab a drink and sip as you listen, take a back seat and mingle with jazz as your background, or for the real aficionados, sit up front and watch as magic is played on the stage!
One week before UVJF, there will be series of Pre Events at several venues all around Bali, such as Movenpick Resort, Rumah Luwih, Tanjung Sari, Vincent's, Sthala Tribute Portfolio Hotel, Plataran Ubud, Garuda Wisnu Kencana (GWK Bali), Bridges and more.
Get your tickets now to Bali's favourite jazz festival!
For more information, full schedule and line-up of Ubud Village Jazz Festival, visit their website www.ubudvillagejazzfestival.com
---
This article is originally from paper. Read NOW!Jakarta Magazine July 2019 issue "Health, Sports, and Recreation". Available at selected bookstores or SUBSCRIBE here.