Indonesians have long embraced the national motto "Bhinneka Tunggal Ika" (Unity in Diversity). It was no surprise, then, that this year's theme at the annual Java Jazz Festival ("Celebrate Jazz in Diversity") was well-received by music enthusiasts and others.
During the event, which was held between 2 to 4 March, music lovers from the capital thronged to the Jakarta International BNI Java Jazz Festival 2018 (JJF) at the JIExpo Kemayoran, Jakarta. One of the biggest music festivals in the city, it has always shown harmony in expression as well as acceptance of all musical genres, especially with regard to jazz.
JJF has over the years served as a bridge connecting adults, teenagers and families with young children as they come together to enjoy good music and seek new experiences. The assumption that jazz is an exclusive music genre is erroneous. The 14th JJF proved that jazz was born from an acculturation process of many musical elements and is enjoyed by all music lovers.
There were 11 stages hosting more than 50 performers ranging from jazz musicians such as Lee Ritenour, Matthew Whitaker, Avery Sunshine, Maysa Leak, the Brian Simpson and prominent Indonesian jazz musicians, such as Idang Rasjidi, Aksan Sjuman, Tohpati, Candra Darusman, Glenn Fredly, Fariz RM and Mus Mujiono.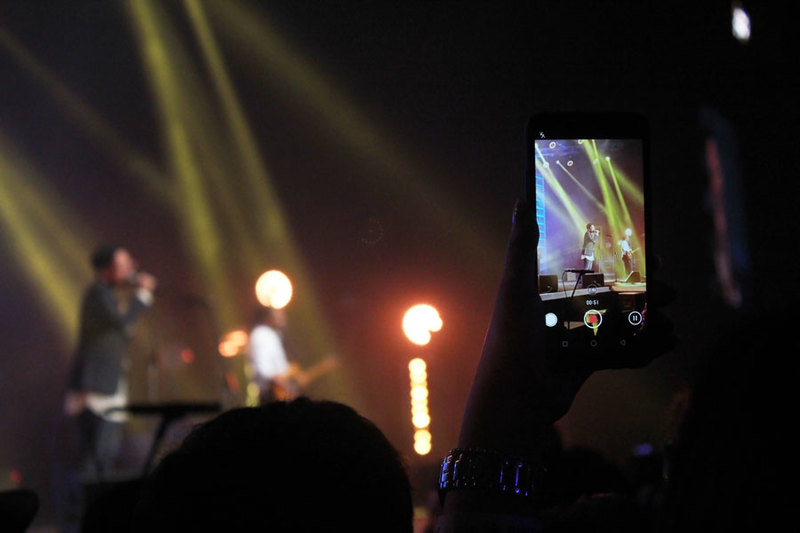 Electro-pop fans were enthralled at the arrival of LAUV, the 23-year-old American electro-pop musician who famous for the song "I Like Me Better". There was diversity among the generations as well with many other young artists entertaining their fans throughout the weekend. Those acts included Jhene Aiko, an American singer with hit "Beware" and JP Cooper, an English singer who anesthetised the audiences with his hit "September Song". These performances were part of JJF's efforts to reach a broader, younger audience.
JJF is also a space for well-known musicians from all over the globe to perform including some of the so-called classics that instilled a bit of nostalgia, such as Dionne Warwick's performance of "That's What Friends Are For" and "I'll Never Love This Way Again", Vannesa Williams with her singles "Save the Best for Last" and "The Sweetest Days", and also American rock band Goo Goo Dolls who rounded off JJF 2018 with "Iris" and "Here is Gone".