This may be the best time yet for indie artists to shine in Indonesia's music industry. Since the emergence of digital music streaming platforms and a significant change in how people consume music, there are more opportunities than ever for indie musicians who were previously mostly known in smaller, underground circles.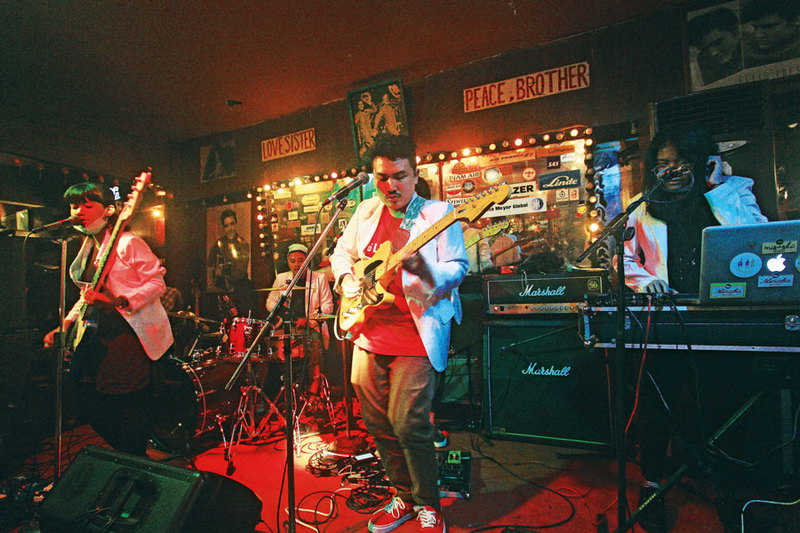 Independent or indie music, often heard at cafes, public parks and festivals, has begun to invade music charts and even award ceremonies, resulting in the rise of more bands and singers of the indie genre. Some create their own record labels in order to be able to produce, promote and evaluate their craft independently. With the help of digital platforms such as Spotify, Bandcamp and Apple Music as well as social media, indie music has found a way into the hearts of mainstream music listeners.
Back in the 1990s, Indonesia's indie music scene was still small, and the music as such was not as popular as other genres, while major record label artists were dominating the charts. With the exception of some bands - Pas Band, Poster Cafe, Naif, The Upstairs, The SIGIT and Efek Rumah Kaca - indie bands and singers remained hidden in obscurity. When Mocca was among the winners at the MTV Indonesia Awards in 2003, it was considered a big breakthrough. These days, many more indie bands and solo artists have successfully emerged, among them Barasuara, Stars & Rabbit, Adhitia Sofyan, Adrian Khalif and Ardhito Pramono.
Agus Sebia, the Chairman of Indonesia's Indie Musician Community Association (Askomindo) says that the defining moment for indie music in Indonesia came with a shift of the listeners who increasingly saw mainstream music as monotonous and dominated by the pop genre. In this digital era, they can easily explore new music by other artists.
"Previously, musicians had to work hard in order to be heard and spread their music," he explained. "Therefore it was great when the new technology came. Indie musicians usually are more than singers, they produce their music and learn to market themselves in social media as well. It's a good platform as long as they are consistent and engage with their fans online."
Askomindo has hundreds of members across Indonesia, but there are probably thousands more who are not part of the community. According to Sebia, the indie music community is very supportive in building a sharing environment, exchanging information and supporting each other.
"The established groups such as PAS Band Saint Loco and other senior musicians share their insight with new artists who are still trying to establish themselves in the industry. It is our function to coach them with management skills and also protect their copyrights," he said.
On a larger scale, there are a handful of Indonesian bands that have managed to enter the international music scene, including Superman is Dead, Navicula, Gugun Blues Shelter, Endah N Rhesa, and The White Shoes and The Couple Company, whereas Adrian Khalif just won the Best Rap/Hip-Hop Production at Anugerah Musik Indonesia (Indonesian Music Awards) 2017 for his collaboration with Dipha Barus titled "Made in Jakarta".
Digital Influence
Indie band Payung Teduh recently launched its single "Akad", and it has been watched 47,7 million times over the course of two months and was the most streamed song on Spotify Indonesia. Fusing melancholic folk and jazz with poetic lyrics, Payung Teduh has managed to reach a wide audience, and the millions of views of Akad's video is further proof on what a big role digital platforms play in today's music industry.
"It's actually a good song that invites everybody to sing along. To me, however, our success on iTunes and Spotify is not the most important thing. It is more crucial to make music and finish our upcoming album," said Payung Teduh's lead singer Is.
Formed in 2007, the Jakarta-based band has built a massive fan base over the years and toured extensively across the country, selling albums and merchandise like t-shirts along the way.
Similar to other emerging artists, the band Peonies, formed in 2015, considers digital music platforms their best bet for publication and monetisation. The band's songs can be accessed globally through Spotify and Soundcloud. The Peonies, which consists of Cinta Marezi, Jodi Setiawan and Paramitha Citta, produce their own music and keep a close relationship with their fans through social media.
"Digital platforms have many benefits for us," Cinta explained. "We don't use any promotion tools except for social media and online streaming platforms. On the downside, it is hard for people to find us because there are many other indie musicians working the same way and there are many choices."
Indie rock band Morscode faces the same challenges. These days, they say, it is essential to have skills in both music and marketing, which include activities that help to build awareness and engage their fans. The band, which consists of lead vocalist and guitarist Adhiwira Gautama, bassist Tantyo Anon, drummer Dioma Asatsuku and guitarist and backing vocalist Hendy Yudhistira, heavily promotes its music through content creation, teasers and video clips.
"The music remains the most important tool that we have, of course, because people come and go easily in the fleeting world of social media, and therefore we need to provide them with good music," said Tantyo Anon. "But like it or not, we receive direct feedback on our music from the netizens."
Prior to going digital, he added, the band had to deal with a number of challenges as well: from making albums to playing a lot of gigs in order to be recognized and securing a primetime spot at festival line ups.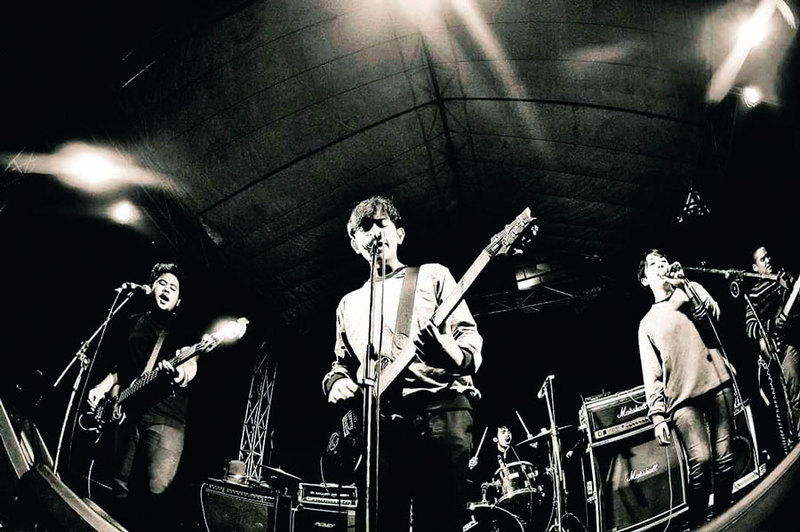 "Nowadays, people already know us from social media and come right away to see us jamming in a cafe or at an event," he said.
They say that the industry has been moving into the right direction, and there are more opportunities for indie bands to perform live, from small gigs at cafes to bigger festivals such as We the Fest, La La La Fest, Urban Gigs and Synchronize Fest, while at the same time they still remain committed to the one thing that counts the most - their music.