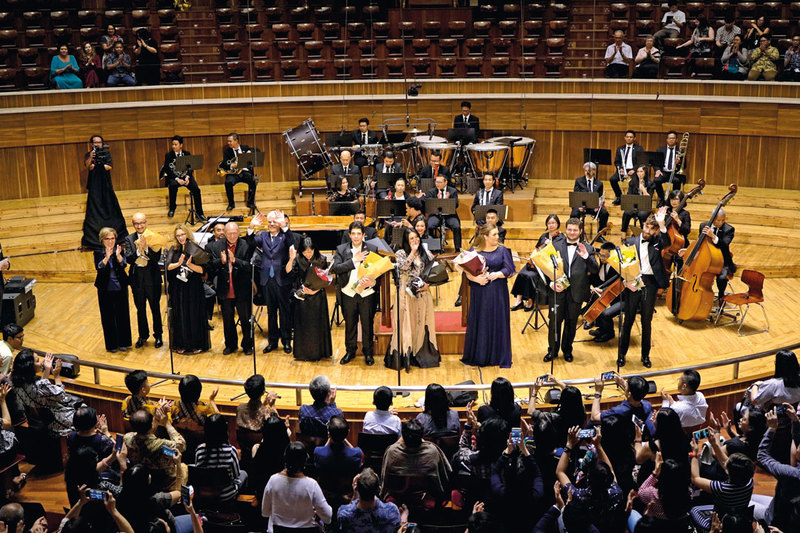 Celebrating the 70th anniversary of diplomatic ties between Indonesia and Italy, the Embassy of Italy and the Italian Cultural Institute in Jakarta had the honour of holding a magnificent tribute concert to the Italian operatic lyric tenor, Luciano Pavarotti, who was considered to be one of the greatest bel canto opera singers of the 20th century.
Music was the passion and the obsession for Pavarotti for forty years, and he changed the face of opera forever. Bringing opera to a worldwide audience of millions, his astonishing voice, charisma and boundless generosity touched the heart of many.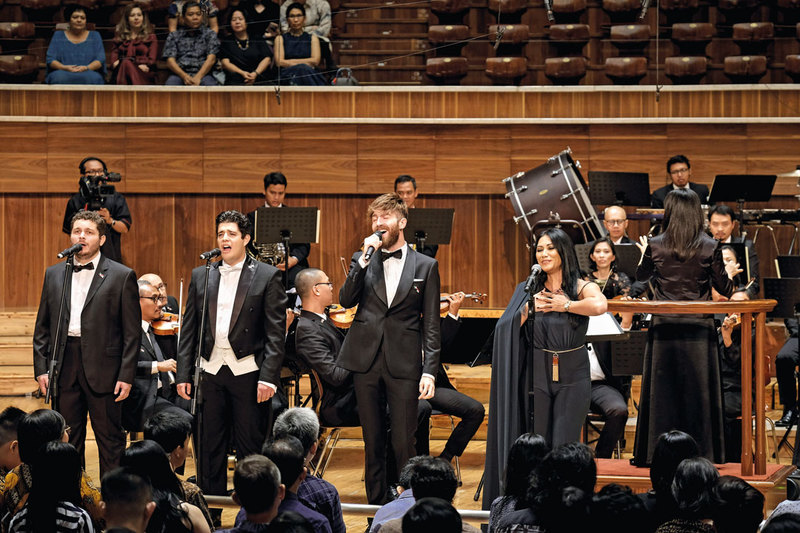 Having brought opera to the masses, Pavarotti shot down another barrier. He introduced millions of pop music lovers to the joy of opera, carrying together different kinds of music under one large flag: good music. For him, opera is a rare and remarkable creation, one that represents aspect of the human drama that cannot be expressed in any other way.
To commemorate this important milestone, the Embassy of Italy and the Italian Cultural Center in Jakarta, in partnership with Aula Simfonia Jakarta, organised a collaboration concert between The Luciano Pavarotti Foundation and Indonesian-born singer, Anggun, which took place on 9 November at Aula Simfonia Jakarta.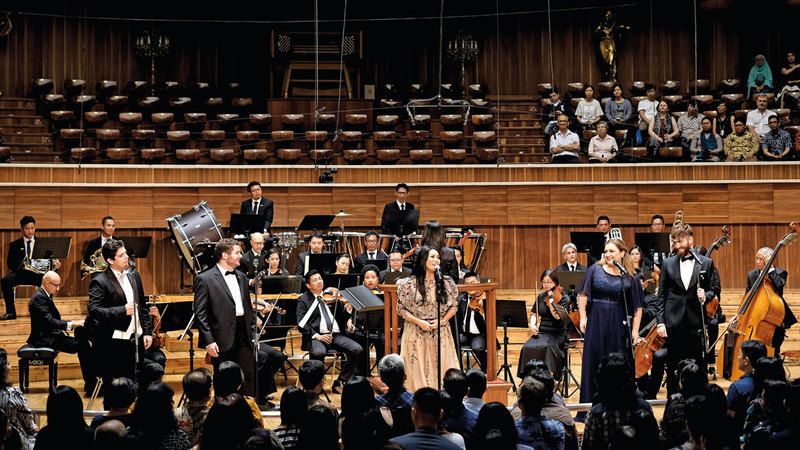 Bringing out Pavarotti's philosophy, the concert was a thrilling musical journey, accompanied by selection of the Maestro's most beloved opera pieces, such as La Traviata by Giuseppe Verdi and La bohème by Giacomo Puccini. In addition, a medley of Italian songs composed in the first half of the 20th century like Voglio vivere così, Mamma, Mattinata and Torna a Surriento were played harmoniously followed by several pieces composed by one of the greatest Italian contemporary composers, Ennio Morricone. Accompanying the concert were Tenors Lorenzo Licitra, Giuseppe Michelangelo Infantino, Matteo Desole and Soprano Giulia Mazzola along with renowned pianist and a long-time friend of Pavarotti, Maestro Paolo Andreoli. For the first time in history, these musicians gathered directed by Eunice Tong Holden for an exceptional music fusion, making it an evening to remember!
"Thanks to its innovative pattern, the concert mirrors the dynamics of contemporary Italy, a country with great history, culture traditions and innovations which expresses itself in artistic talents, creative economy, scientific achievements and unique lifestyle. It is my hope that from the encounter between such vital societies in Italy and Indonesia, further projects and opportunities are likely to emerge and be a benefit for our communities", the Ambassador of Italy to Indonesia, Vittorio Sandalli stated.