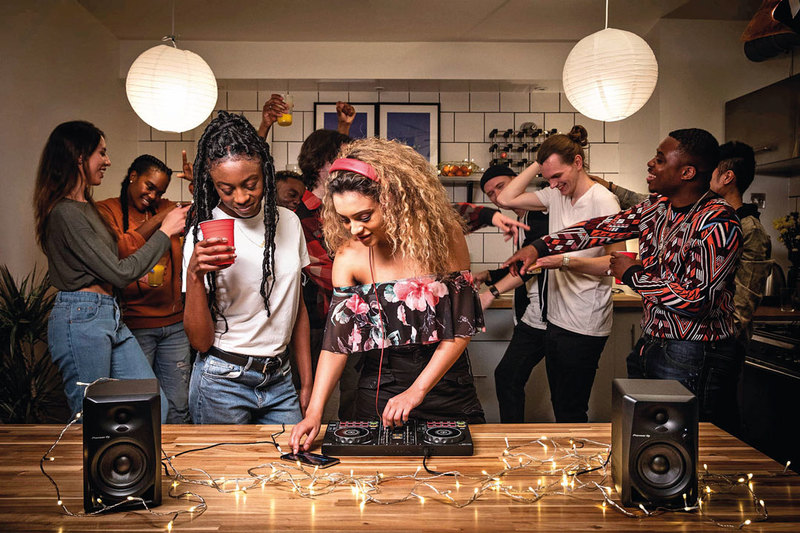 For over 25 years, Pioneer DJ has been in the forefront of music technology, creating DJ equipment, software, professional audio gear and music production tools that have been used by music enthusiasts worldwide.
Now, the music technology company is urging hobbyists and enthusiasts to take those first steps as an artist with the newly launched DDJ-200 Smart DJ Controller, a compact, lightweight body that is compatible with a variety of music streaming apps that you can play around on your mobile phone through a Bluetooth connection.
Recognizing that beat mixing starts with an immense interest in music, inspiration takes place at the tip of your fingers. While walking down the street, listening to your favorite artist, dancing to that popular song in the club, or while streaming on your mobile phone, the call for inspiration comes anywhere and everywhere.
The DDJ-200 offers anyone – regardless of their musical or technical knowledge – an intuitive way to make the leap into mixing music. Designed with beginners and hobbyists in mind, this smart DJ controller allows mixing tracks at home or on the go.
By simply connecting the DDJ-200 to your smartphone, tablet or PC/Mac, users can choose a program that is most comfortable, whether its MWM SAS's edjing Mix and Algoriddim's djay, or any other control tracks stored on the device. Piooner DJ has its own WeDJ application, an equally user-friendly and compatible program that easily connects to the DDJ-200 Smart DJ Controller device.
There are also a number of streaming services supported by the program, so it is easy to discover music from numerous genres in vast online catalogs.
Simply log in and stream music online. Music mix can also be created offline by using a music library from your smartphone. When connected to the DDJ-200 Smart DJ Controller, there is also a free usage of features in the rekordbox dj and WeDJ programs for iPhone and Android, which also comes with a series of helpful tutorial for music mixing skills.
Volume and audio connections are also made easy with the DDJ-200 Smart DJ Controller, with the use of split cables to separate the audio output of your smartphone, tablet, or PC/Mac into master and monitor outputs. Check audio via headphones for the next cueing track, while the crowd hears the master sound playing through the speakers.
Stay connected to your friends and various music communities as the DDJ-200 Smart DJ Controller makes it easy to capture, share and upload recordings in different social media channels.
Start the creative journey into beat-mixing and music creation. Experience what it's like to become a DJ and dive into the experience through user-friendly and accessible digital music tools. Best way to end the year is to take a leap and discover your passion for music.
Pioneer DJ Indonesia
Jalan KH Hasyim Ashari No.31
T: +62 21 6386 3429
IG: @pioneerdjindonesia
FB: @Pioneer DJ Indonesia
www.pioneerdj.com