The "Salute" concert, led by composer Erwin Gutawa, will honour three female Indonesian singers— Melly Goeslaw, Dewiq and Dewi "Dee" Lestari—during the event on 9 Feb.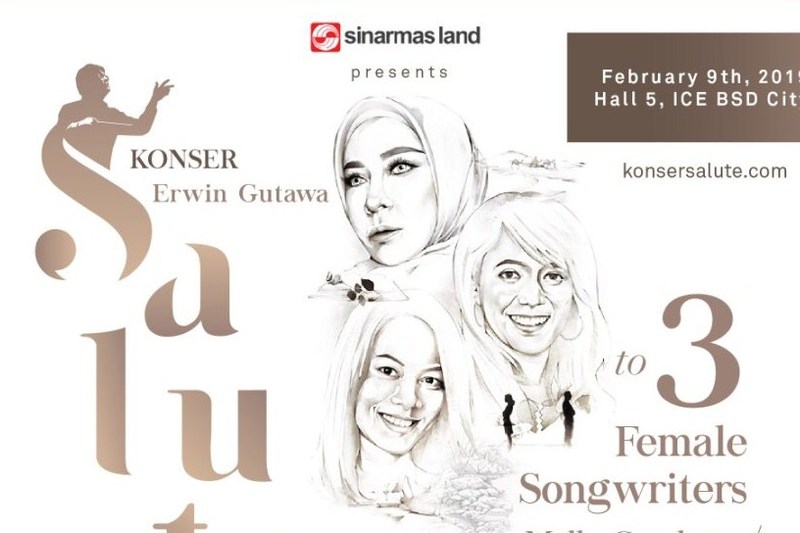 The singers have had a major influence on Indonesian music with many of their popular songs including "Ada Apa Dengan Cinta" a soundtrack written and sung by Melly Goeslaw, a number one hit created by Dewiq "Cinta di Ujung Jalan" that popularly sung by Agnez Mo, or Marcell's song that never gets old "Firasat" written by Dee Lestari.

Through a collaboration between Erwin Gutawa, Sinar Mas Land and Bank Bukopin, Salute Concert 2019 promises to be an interesting spectacle with high-quality stage and visuals as well as the opportunity to sing along with the great works of these three female songwriters who are already familiar among Indonesian music fans.
Around 30 songs, 10 from each songwriter, will be performed by nine Indonesian male singers from various generations such as Afgan, Armand Maulana, Harvey Malaiholo, Once, Rendy Pandugo, Sandhy Sondoro, Vidi Aldiano, LIB3RO, and Reza Rahardian. The audience will also learn the stories behind these songs via a series of interviews and short films.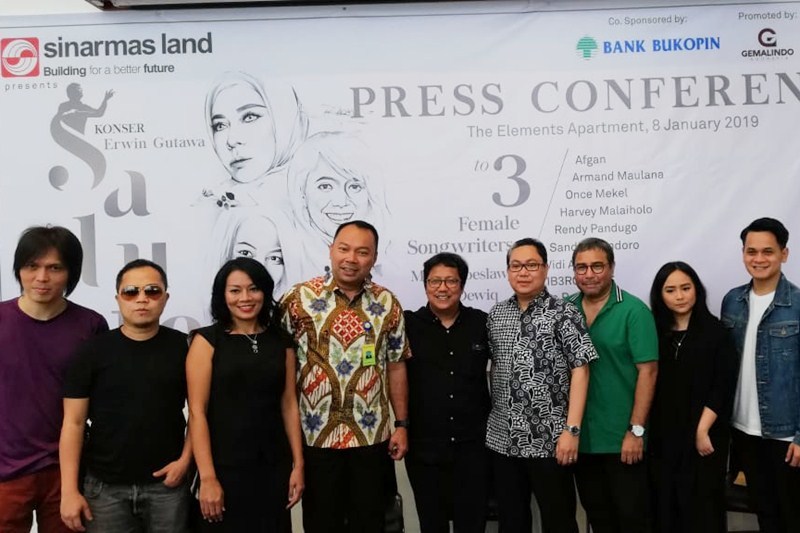 Erwin Gutawa, said that 'Salute Concert' will be a nostalgic experience for Indonesian music lovers. The inspirational stories of these female composers may inspire and develop the homegrown music industry in terms of songwriting production.
"As an arranger, I am always interested in the power of a song. The melody, the lyrics. And these three women, with their respective strengths, have such a strong perspective and style. Hopefully, we can continue doing a great job like them and can foster a sense of appreciation from a concert like this," Erwin Gutawa said.

"Salute to 3 Female Songwriters: Melly Goeslaw, Dewiq, Dee Lestari"
9 February
Hall 5, Indonesia Convention Exhibition (ICE) BSD City, South Tangerang.
For tickets: www.konsersalute.com