Respected Indonesian composer Tony Prabowo told NOW! Jakarta about how he defied his parents to pursue music and the kind of mental discipline necessary to get to where he is.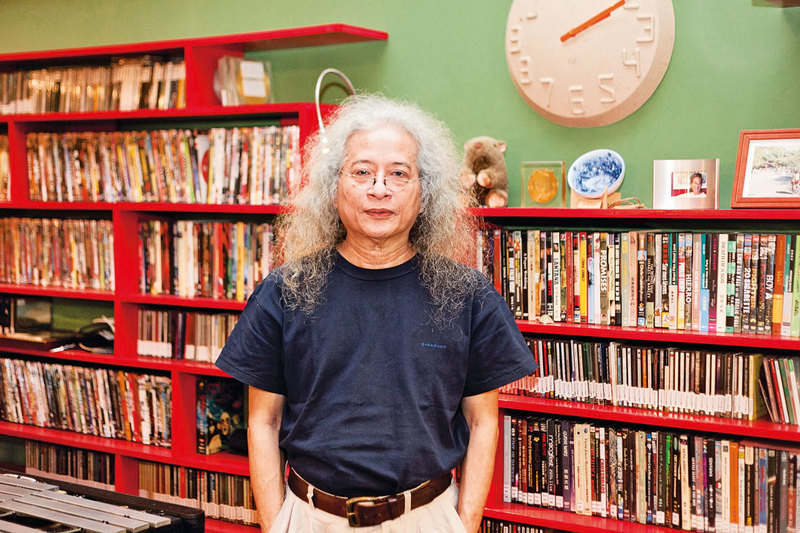 Could you tell us about the time when you first realize that music is the calling of your soul?
My interest in music began when I studied music in second grade, informally. My father bought a guitar, taught me some things, and the music wasn't pop nor rock, but semi-classic. At the time I also painted. By senior high, I just wanted to quit conventional school and enroll in a music school.
My parents were obviously against it. They wanted me to be an architect at ITB, and I was well on my way too. Eventually, I never finished high school and went against my parents' will. They were really disappointed. I joined SMIND music school in Jogjakarta in 1974. It was the first music school in Indonesia and it was established in 1952, and then I moved to ISI.
The defining moment? I really decided that it was my life's calling during my time at SMIND. So after graduation I moved to LPKJ, now known as IKJ. I took composition major studying with mas Slamet Abdul Sjukur. That's when I became truly determined that this is what I wanted to do for the rest of my life.
For the most part, you are a self-taught musician/composer. What kind of mental discipline is required to get to where you are right now?
Mental discipline is the most important thing. Mas Slamet taught me techniques and details, but the most important thing I learned was discipline. This was the most valuable lesson I got from mas Slamet.
To demonstrate, during the peak of my studies I could listen to one score for an entire year. For example, I listened to Igor Stravinsky's Le Sacre du Printemps every day for a whole year. Just that one composition. Listened and conducted, rinse and repeat, day in, day out. I learned much about how to listen and really listen not just listening while doing something else or listening to kill time. I mean really listen and mentally dissect the composition. I also learned about depth and detail of the composition.
And after one full year, I came to understand much about the rhythmical, barbarian repetition qualities of Stravinsky's composition inspired mostly by the ways of nomadic Russian tribes from the old days. Now when you compare that to Arnold Schoenberg, which I listened right after my year with Stravinsky, he's more of a methodical composer with a mathematical approach that is non-repetitive and is the complete opposite of Stravinsky. Suddenly I realized how different their compositions were and I got to understand all of that only through perseverance and discipline.
Could you tell us a little bit about your current role at Salihara as Music and Dance Director?
As a curator, there are plenty of things I have come to learn. Dance is a different animal altogether and I had to put forth my best and keep up my knowledge about dancing. I also travel abroad a lot to "purchase" two or three music and dance works from international festivals or exhibitions to be played at Salihara.
Any other projects you're excited for in the future that you could tell us about?
I'm currently cooking up two big concerts: my 2014 opera titled Gandari for December, and a solo a capella concert in January.
Gandari was also played in Frankfurt in 2015, but for this time around, I'm adding a few revisions and it will be quite different compared to the first and second showing in terms of choreography and musical direction. I'll be working with Melati Suryodarmo, and this will be the first time an Indonesian choreographer will be involved in Gandari. Jay Subiakto and Taba Sanchabakhtiar are involved as well for the visuals. I'm bringing in lighting directors from Finland. It's really turning into a huge project that I'm really excited about.
The a capella is a bit difficult to explain. I'm taking a 12-part, sorrowful poem and package it in a continuous musical composition that's going to be a one-man a capella performance played by myself.
Where do you see yourself five years from now?
Jakarta Modern Ensemble is definitely in my agenda. I have this ambitious long term project of with the aim of putting together a contemporary ensemble specialising on playing contemporary music. There is currently no such ensemble at the moment and that presents a lot of issues. Existing composers have no platform locally for their contemporary work. This needs to change and I'm pioneering this personally.
I'm going to emphasize that this is the most important project that I've done to date. This is more important than everything else I'm working on.
When you're not working, what kind of music do you like to listen to?
All kinds of music from rock, jazz to hard rock. I love vinyl and I have a considerable collection. You'll see a lot of the above and musicians like Led Zeppelin, Genesis and others from the 70s. I listen to pretty much anything. And when not listening to music and looking to unwind, I go for beer. Nice, plain old ice-cold bottle of beer.